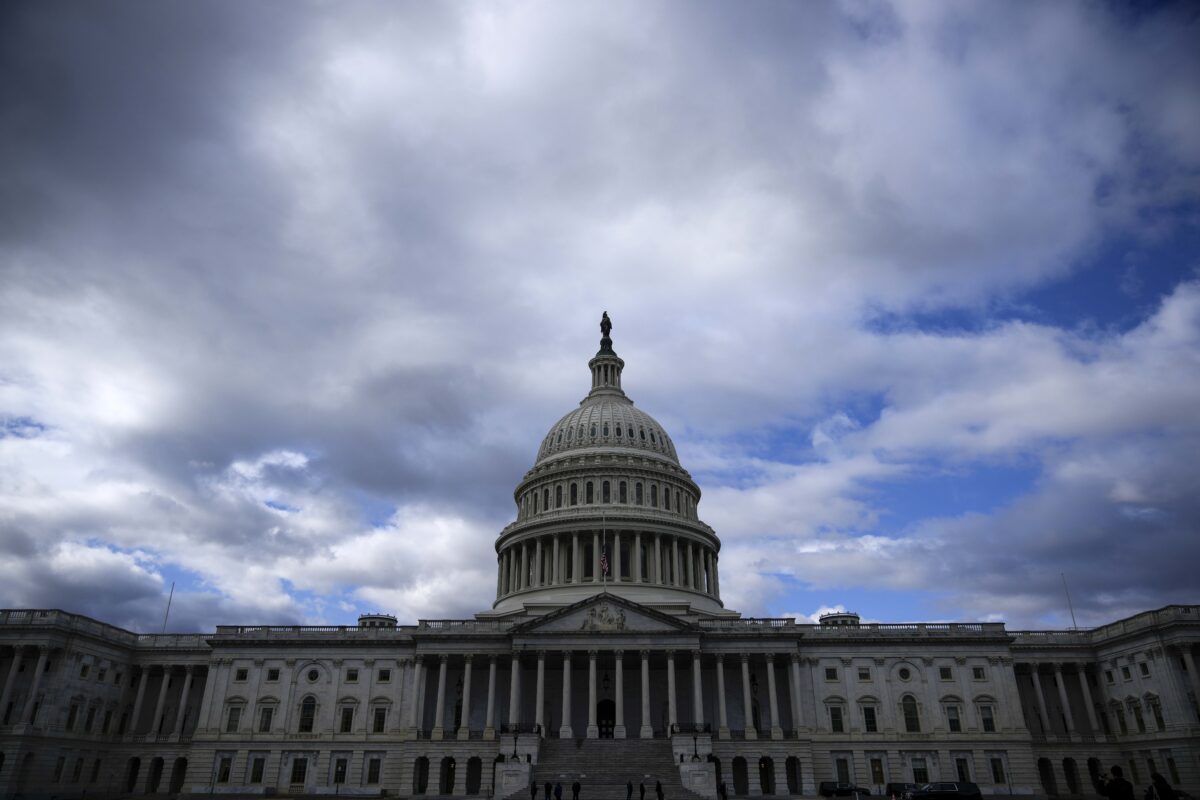 The GOP-controlled House of Representatives unanimously passed a bill on March 10 that would require the Director of National Intelligence to declassify information on the origin of the COVID-19 pandemic.
The tally was 419-0.
The bill, which unanimously passed the Democrat-controlled Senate on March 1, goes to President Joe Biden for his signature.
It is publicly unknown whether the president will enact it. The administration has yet to state a position on the measure.
'Really Important First Step'
The director of National Intelligence would have up to 90 days from the enactment of the bill to "declassify any and all information relating to potential links between the Wuhan Institute of Virology and the origin of" COVID-19.
Ahead of the vote, Rep. Mike Turner (R-Ohio), the chairman of the House Intelligence Committee, said a lab leak was the "likely" cause of the pandemic. He noted that the intelligence community can release information about the origins without compromising sources and methods.
Also ahead of the vote, Rep. Jim Himes (R-Conn.), like Turner, expressed support for the measure calling it "a really important first step."
The Wall Street Journal reported on Feb. 26 that a classified document the Energy Department sent to the White House and crucial members of Congress said a lab leak most likely was to blame.
But, there is "low confidence" in the conclusion—intelligence officials told WSJ and CNN—and that means the assessment cannot be said with absolute certainty.
During the Feb. 27 White House press briefing, National Security Council Coordinator for Strategic Communications John Kirby and White House Press Secretary Karine Jean-Pierre asserted that there is "no consensus" in the U.S. government of the origin or origins of COVID-19.
Getting Ahead of Conclusions
"If we have something that we believe can be reported to Congress and to the American people that we're confident in, then we will absolutely do that," said Kirby.
"We really do want to know what happened here. The president wants to make sure that we're postured to prevent any future pandemics or, if not, prevent them to be able to get farther along ahead of them," he added.
"So we're working very hard to understand this as best we can. Again, there's just no consensus across the government. The work continues. And I'm not gonna get ahead of conclusions that have not been arrived at yet."
Jean-Pierre echoed National Security Adviser Jake Sullivan's words that Biden wants to get to a conclusion about how COVID-19 started.
On CNN on Feb. 26, Sullivan said that "there is a variety of views in the intelligence community. Some elements of the intelligence community have reached conclusions on one side, some on the other. A number of them have said they just don't have enough information to be sure.
"Here's what I can tell you. President Biden has directed repeatedly every element of our intelligence community to put effort and resources behind getting to the bottom of this question.
"And one of the things in that Wall Street Journal report—which I can't confirm or deny—but I will say the reference to the Department of Energy, President Biden specifically requested that the National Labs, which are part of the Department of Energy, be brought into this assessment because he wants to put every tool at use to be able to figure out what happened here.
"And if we gain any further insight or information, we will share it with Congress and we will share it with the American people. But, right now, there is not a definitive answer that has emerged from the intelligence community on this question."
Original News Source Link

Running For Office? Conservative Campaign Consulting – Monthly Rates!