Last August, as President Joe Biden left the White House for another weekend at home in Wilmington, Delaware, he told reporters he was bringing his President's Daily Brief – the highly classified intelligence memo that contains some of the US government's most closely held secrets.
"I have, in my home, a cabined-off space that is completely secure," Biden said before boarding Marine One. "I'm taking home with me today's PDB. It's locked. I have a person with me – military with me. I read it, I lock it back up, and give it to the military."
Biden was responding to a question about whether it was ever appropriate for a president to take top-secret documents home. Weeks earlier, the FBI had searched former President Donald Trump's Mar-a-Lago estate, uncovering hundreds of classified and top-secret documents.
"It depends on the document," Biden said. "And it depends on how secure the room is."
The security of Biden's house in Wilmington is now at the center of a special counsel investigation into his handling of classified material after documents with classification markings were found at two locations at the house: in the garage and an adjacent room. Neither of those areas seem to fit with Biden's description of a secure "cabined-off space" for classified materials.
Biden gave the go-ahead for his lawyers to conduct the search, according to people familiar with the matter, but wasn't present himself as they looked through various rooms, including his personal library.
That find followed an initial discovery in November of 10 classified documents, including US intelligence memos and briefing papers dating to the Obama administration, inside a closet at a former private office Biden kept in downtown Washington.
After a December search found a "small number" of records with classified markings in the garage, a third discovery was made at the Wilmington house in January, when Biden's legal team searched the rest of the property for documents. They found them, in a room adjacent to the garage.
"We found a handful of documents were filed in the wrong place," Biden explained Thursday during a tour of storm damage in California.
"I think you're going to find there's nothing there. I have no regrets," he went on, insisting the American people were focused elsewhere. "I'm following what the lawyers are telling me they want me to do. It's exactly what we're doing. There's no there there."
Though Biden insists the classified documents were in a "locked" garage, the full scope of who may have had access to them is a central question – not only for special counsel Robert Hur but House Republicans, who have put Biden's handling of classified material atop a lengthy list of investigative targets aimed at Biden and his administration.
"That would essentially be a crime scene, so to speak, after the appointment of a special counsel," Rep. James Comer, the newly minted Republican chairman of the House Oversight Committee, said Sunday on CNN's "State of the Union" about Biden's home in Delaware.
A working home

For years, Biden has conducted critical – and sometimes classified – business from his three-bedroom, four-bathroom white Colonial in the leafy outskirts of Wilmington, Delaware.
His decades as a senator, including stints as chairman of the Senate Foreign Relations Committee, all featured weekend train rides home from Washington. The tradition continued as vice president. A secure facility was built inside his lakefront property so Biden could handle classified material securely.
The gable-roofed Biden home, situated among large estates in the wealthiest area of Delaware, is far from easily accessible. It can't be seen from the road. And, while Biden was vice president and again as president, the premises have been tightly controlled by Secret Service.
But for years in between, security was reduced significantly at the Wilmington home.
In mid-2017, when Biden's time as a federal protectee ended, Secret Service agents who had been stationed at the house for years finally left. The secure facility Biden used to view classified materials as vice president was also eventually removed. It wasn't until March 2020, as Biden moved closer to becoming the presumptive Democratic presidential nominee, that Secret Service protection resumed.
Exactly when the classified documents first arrived in Biden's garage remains an open question. The government provided Biden 5,300 square feet of office space in downtown Washington for several months after his vice presidency. Biden's transition team vacated that space on July 21, 2017, according to a statement by the General Services Administration.
Congressional Republicans have demanded visitor logs of his home and even questioned whether Biden's son Hunter, who used the Wilmington address on a driver's license, may have had access to the documents when he was engaged in foreign business.
It's unclear how much time Hunter Biden spent at the Wilmington house in the months leading up to his father's campaign launch. According to Hunter's memoir, "Beautiful Things," the house was the site of a tearful family intervention over Hunter's drug addiction in 2019. In his book, Hunter writes that he got on a plane to California after the intervention and that he landed in LA in March 2019.
Both the White House counsel's office and the US Secret Service said Monday there are no visitors logs that track guests who come and go at Biden's home in Wilmington.
"Like every President across decades of modern history, his personal residence is personal," the White House counsel's office said in a statement Monday morning. "But upon taking office, President Biden restored the norm and tradition of keeping White House visitors logs, including publishing them regularly, after the previous administration ended them."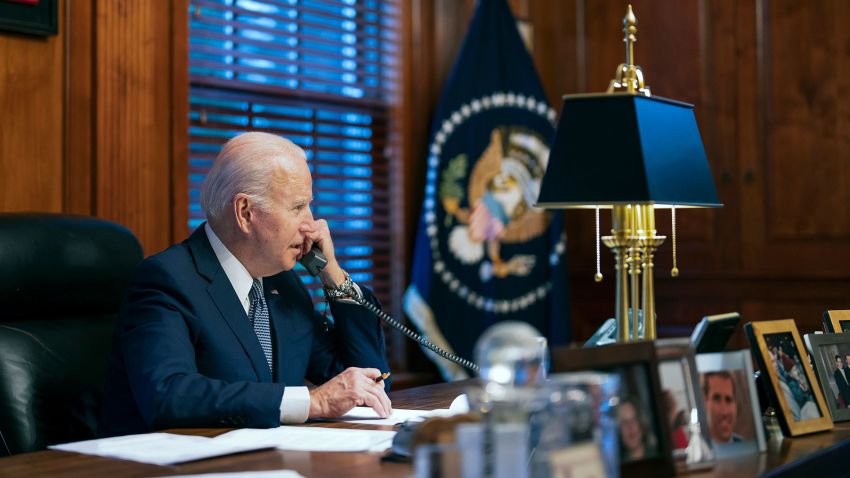 House Republicans demand info from White House on Biden docs