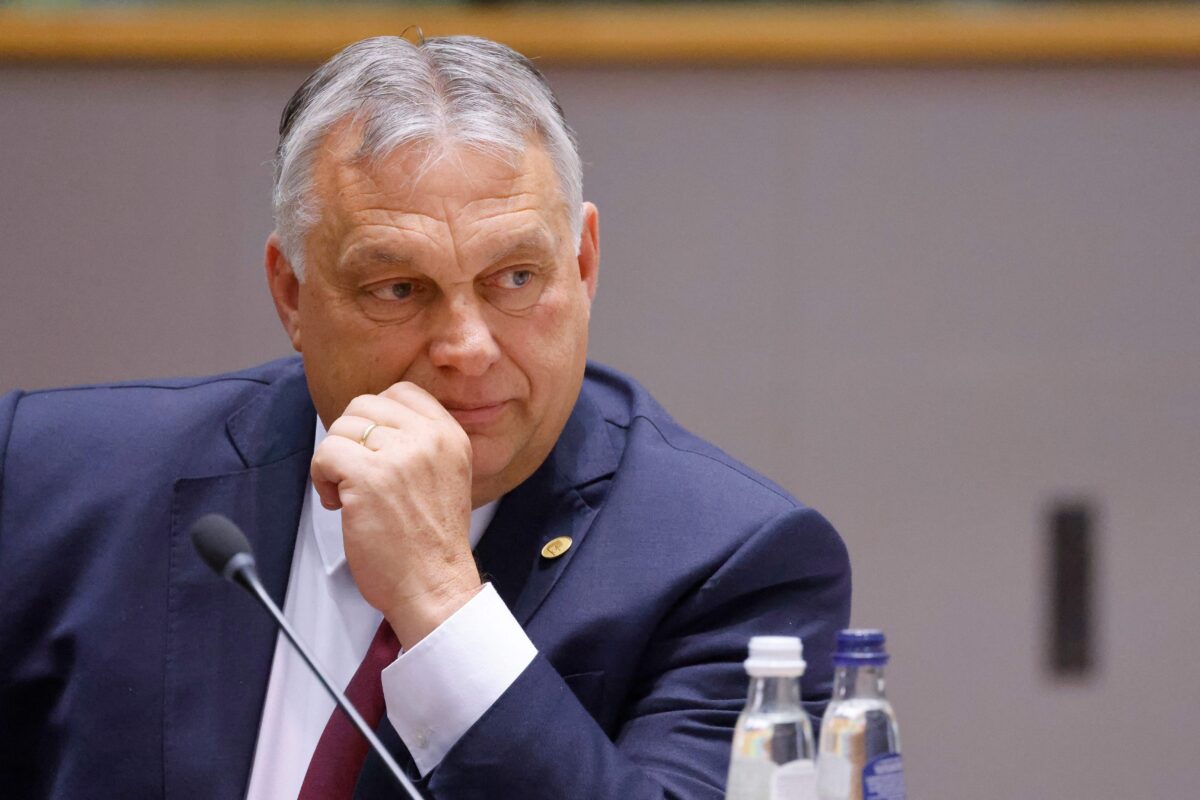 Hungary's Prime Minister Viktor Orban again publicly declared his support for former President Donald Trump's return to the White House in the 2024 Presidential Election.
Described as a staunch nationalist and a defender of Western Christian values, the Prime Minister is one of the most prominent conservative leaders in the European Union and a harsh critic of its public policies.
As Europe's longest-serving prime minister, with 17 years in office, Orban first served as the head of Hungary's government from 1998 to 2002 before returning to office in 2010.
He has frequently been at loggerheads with Brussels regarding illegal migration to Europe, traditional family values, domestic policy, and policy decisions surrounding the war in Ukraine.
For years, Orban has been in the spotlight over his conflicts with the country's judiciary, media, and foreign-backed NGOs allegedly controlled by critics like the controversial Hungarian-born billionaire George Soros.
Brussels is currently continuing to withhold billions in funds from Hungary, despite an agreement with Budapest in December to support an EU aid package to Ukraine in exchange for the release of the money.
Orban Reiterates His Support for Trump but Refuses to Criticize Biden
At an appearance at Bloomberg's Qatar Economic Forum on May 23, reporters asked Orban if he would like to see Trump win the next election. He replied, "I hope so," reported CNBC.
He reiterated his previous support for Trump, with whom he formed a close bond during his presidency.
During Orban's visit to the White House in 2019, Trump said, "You're respected all over Europe. Probably, like me, a little bit controversial. But that's OK."
The Prime Minister was also asked about his opinion of Florida Gov. Ron DeSantis, who is widely expected to challenge Trump in the U.S. presidential primaries for the Republican nomination in 2024.
"He is also a very good leader, but I belong to the club of the veterans, and the veterans support each other," Orban said.
The Hungarian leader refused to criticize President Joe Biden when asked, telling reporters that "it is not my job to criticize the head of the United States. It is not a good business idea, anyway."
"American Democrats are far more ideologically-led than the Republicans. And the Democrats always like to convince you and sometimes force you how to live—and I don't like it. We have our own culture … don't interfere, please," Orban responded.
However, leaders in Brussels and in Berlin have barely disguised their contempt for the former president and have been quite open in their support of Biden.
German Chancellor Olaf Scholz told students in Berlin that he preferred that Biden got reelected, reported Reuters.
Scholz said in reference to Trump, "If all people are only against each other, then there cannot be a good future, and that is why the former president certainly stands for a great division in the country."
Meanwhile, in Qatar, the Hungarian leader told Bloomberg that both sides in the Ukraine conflict need to agree to an immediate ceasefire and return to the negotiating table to "save lives" and that Kyiv has no chance at winning the war against Moscow.
However, EU defense ministers in Brussels are continuing to discuss plans to start training Ukrainian pilots to fly American-made F-16 fighter jets in the near future.
"I'm absolutely confident that Ukraine has the capacity, the will, the courage" to win the war, NATO Secretary-General Jens Stoltenberg said in response to Orban's statement.
Both Conservative Leaders Continue to Battle the Left
Both conservative leaders share common ground over populism, national sovereignty, and immigration policy, earning them intense hatred from the left.
After the 2020 U.S. election, they continued to mutually praise one another in support.
In his first statement after joining Twitter in late 2022, Orban tweeted, "Where is my good friend, Donald Trump?"
The former American president endorsed the Hungarian prime minister last year when he ran for his fourth successive term and beat his liberal opposition with 54 percent versus 34 percent of the vote.
"Viktor Orban of Hungary truly loves his country and wants safety for his people," Trump said in a press release.
"He has done a powerful and wonderful job in protecting Hungary, stopping illegal immigration, creating jobs, trade, and should be allowed to continue to do so in the upcoming election."
Orban sent Trump words of encouragement earlier this month by telling him to "keep on fighting" in a tweet after Democrats continued their legal attempts to prevent his return to Washington.
At a May 4 speech at CPAC Budapest, Orban described his Central European nation as "an incubator where we experiment with the future of conservative politics."
He called out the radical left's global campaign to promote transgenderism, illegal immigration, and the removal of conservative leaders worldwide, like Trump and former President Jair Bolsonaro of Brazil.
Orban announced his support of Trump's return to the White House and said that Europe would still be at peace if he were president.
"I'm sure if President Trump were president today, there'd be no war inflicting Europe and Ukraine," said Orban,
He then pleaded, "Come back, Mr. President, make America great again and bring us peace."
Reuters contributed to this report.
Original News Source Link

Running For Office? Conservative Campaign Consulting – Monthly Rates!