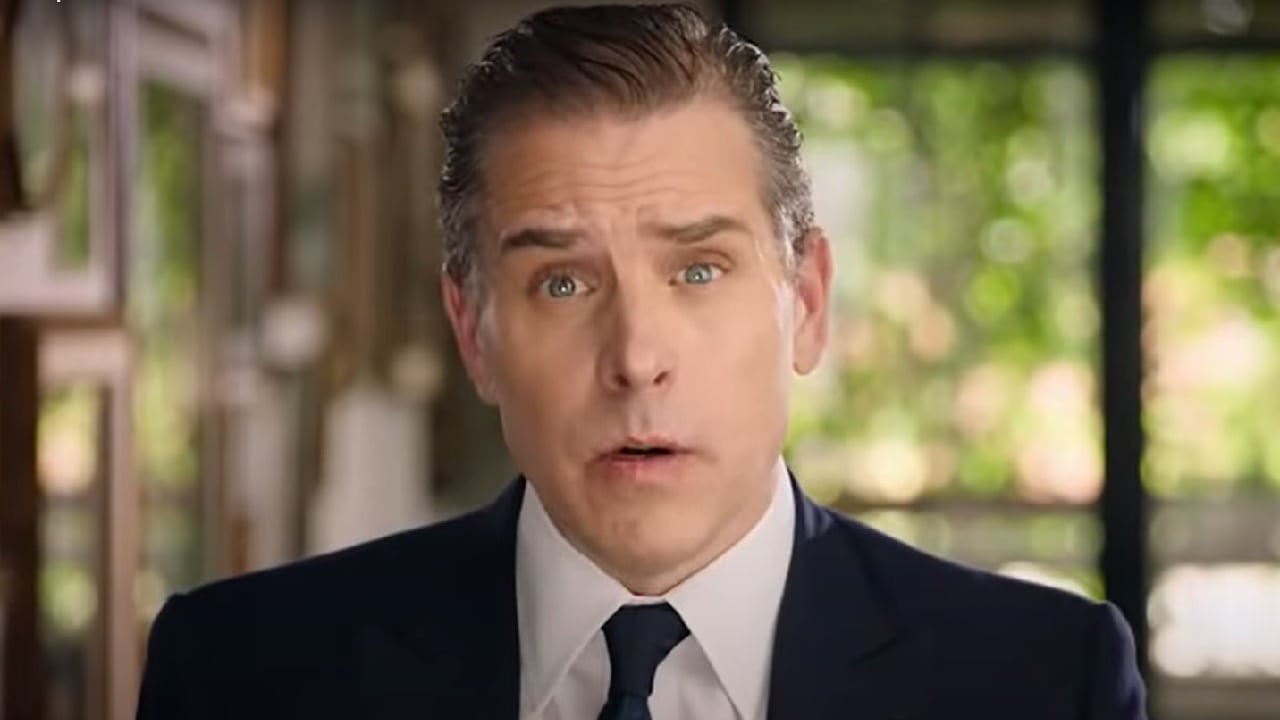 Marjorie Taylor Greene, others make wild charges against Hunter Biden: Beyond everything about finances, taxes, and guns, House Republicans are trying to connect Hunter Biden to sex trafficking.
The Hunter Biden Case Goes Crazy
The House Oversight Committee might more accurately be called the House Hunter Biden Committee.
The committee has spent most of the last year looking into possible wrongdoing by the president's son, while also making attempts to tie that to supposed wrongdoing by the president himself.
They have thus far not succeeded in uncovering anything solid of the latter, but that hasn't stopped them from appearing to move forward, later this month, with an impeachment inquiry.
But at other times, it's looked like they're just trying to embarrass the younger Biden.
One such occasion came when Rep. Marjorie Taylor Greene (R-GA), in July, displayed a nude photo of Hunter Biden during a Congressional hearing,
Back in May, Greene had floated the idea of inviting women who the younger Biden had paid for sex to testify before the committee. That has not, as of yet, happened.
"We're going to track down these women and talk to them and if there is a credible reason that we need to bring them in front of the Oversight Committee then absolutely we will do that. Especially when it involves our national security," Greene told the Post at the time.
"Congresswoman Greene is very concerned about the possibility that the women being paid for prostitution by the President's son who were foreign nationals were human trafficked," the Committee said in a letter in May. "She plans to lead a probe to determine if in fact, they were human trafficked and if the Biden family has tried to intimidate them or cover the story up."
Hunter Biden was accused by his former wife, in his divorce, of paying sex workers, while an IRS whistleblower claimed this summer that the president's son had counted payments to sex workers and dues to a sex club as business expenses for his consulting business.
Now, per the New York Post, Oversight Committee chairman James Comer (R-KY), as well as Greene, are planning another push when it comes to probing Hunter Biden's alleged use of sex workers.
Comer and Greene have written a letter to the Justice Department related to that issue.
"The Committee on Oversight and Accountability continues to investigate whether the Department of Justice … is upholding the rights of victims who were sexually exploited by Robert Hunter Biden," they wrote to the Justice Department's human trafficking coordinator Hilary Axam and crime victims director Kristina Rose.
"These women may be victims under the Crime Victims' Rights Act and may also be afforded mandatory restitution pursuant to the Mandatory Victim Restitution Act. In light of DOJ's refusal to communicate in a meaningful way with the Committee, we have great skepticism that DOJ has been adequately communicating with crime victims."
They have given a deadline of September 22 for a response.
There has been no evidence presented to date that any sex workers who have been employed in the past by Hunter Biden were spies, or that they were part of any type of human trafficking scheme. And it's been even less established what any of this has to do with President Biden himself.
Per the Post, Hunter Biden "reportedly used at least $5,000 wired by his father to pay a Russian escort in Massachusetts, though there's no evidence the elder Biden knew of the reason his son needed the money."
The president's son is expected to be indicted by the end of the month on charges that he lied on a gun purchase application, by claiming that he was not using drugs at the time.
However, recent Second Amendment jurisprudence has indicated that the charges against Hunter could eventually be tossed.
"The collapse of that agreement could set up yet another legal test of a constitutionally dubious law that at least two judges and a federal appeals court have deemed inconsistent with the Second Amendment. That case would pit Biden against his own father, who steadfastly supports an irrational gun policy that could send his son to prison," Reason writer Jacob Sollum wrote last month.
Author Expertise and Experience
Stephen Silver is a Senior Editor for 19FortyFive. He is an award-winning journalist, essayist and film critic, who is also a contributor to the Philadelphia Inquirer, the Jewish Telegraphic Agency, Broad Street Review and Splice Today. The co-founder of the Philadelphia Film Critics Circle, Stephen lives in suburban Philadelphia with his wife and two sons. Stephen has authored thousands of articles over the years that focus on politics, technology, and the economy for over a decade. Follow him on X (formerly Twitter) at @StephenSilver, and subscribe to his Substack newsletter.