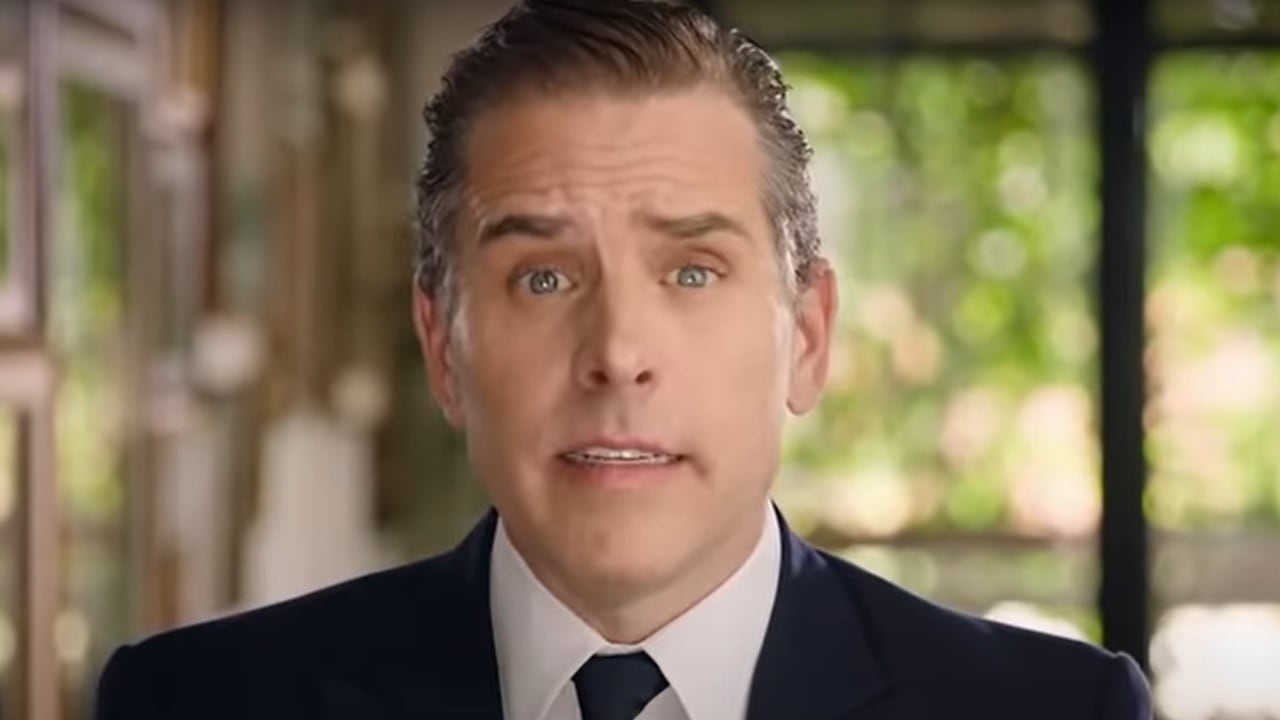 Hunter Biden's trial on charges he perjured himself when he falsely stated that he had not used illicit drugs when he bought a pistol in October 2018 likely will not be anytime soon. Next year will mark the first time in history in which both campaigns will have criminal proceedings choking the headlines.
The worst-case scenario for Joe Biden would be if his son's trial hits the news cycle around the time of the election. The Delaware U.S. Attorney's office obstructed IRS Agents Gary Shapely and Joseph Ziegler from executing a search warrant against Hunter Biden during the months immediately before the election to keep from disrupting the news cycle, they said in congressional testimony.
The gun case likely will be less politically damaging to Joe Biden than the Hunter Biden tax violations because investigators would need to pore through Hunter's financial statements. Those statements could potentially directly implicate the president if monies were deposited from any of Hunter Biden's accounts into the president's.
That will not be on trial; consequently, Joe Biden will be able to dodge a political bullet in 2024, impeachment inquiry aside.
U.S. Attorney David Weiss who brought the gun charges in the wake of the collapse of the "Sweetheart Plea Deal" has drawn criticism from Republicans for going too easy on Hunter Biden. They point out that Weiss had been close to Hunter's late brother, Beau Biden, while the latter was Delaware's attorney general.
Rumors emerged last spring that Weiss had slow-walked the Hunter Biden investigation and that the FBI and IRS had recommended bringing the gun charge as well as charges for improper tax filings. Weiss would not have brought any charges had it not been for Shapely and Ziegler coming forward to the House Ways and Means Committee in May.
Hunter Biden's trial will insulate the president from political blowback because his campaign will be able to say it's just his problem.
Hunter Biden's Defense Hinging on 2nd Amendment
The anti-gun Biden administration could, however, face certain politically embarrassing contradictions should Hunter Biden's political defense hinge around Second Amendment jurisprudence. Gun-control opponents will be able to accuse the president of hypocrisy and force him to defend his son.
Hunter Biden's attorney Abbe Lowell hints the president's son could base his defense on a recent Second Amendment decision by the Supreme Court. The defense previously had been suggested by Hunter Biden's former attorney Chris Clark.
"On the facts, we think we'll have a defense," Lowell said Friday on ABC's "Good Morning America."
Last month, the Fifth Circuit Court of Appeals tossed the case of a Mississippi man who had been stopped by police last year for driving without a license plate. The police smelled marijuana. They searched his vehicle and found he had a loaded 9-millimeter pistol and a semiautomatic rifle.
This could serve as precedent to earn Hunter Biden a not guilty verdict.
Lowell also contends the charges are barred based on the Diversion Agreement that his client signed in June even though Judge Maryellen Noreika tossed the deal in July.
Hunter Biden Trial Likely Early- to Mid-2024
Neama Rahmani, president of West Coast Trial Lawyers, told USA Today that Hunter Biden's case could be resolved next spring or summer.
"I don't know if it could get quite past the general election," Rahmani said. "You either want to resolve it now or push it past it."
The White House has said that pardoning Hunter Biden is off the table.
John Rossomando is a defense and counterterrorism analyst and served as Senior Analyst for Counterterrorism at The Investigative Project on Terrorism for eight years. His work has been featured in numerous publications such as The American Thinker, The National Interest, National Review Online, Daily Wire, Red Alert Politics, CNSNews.com, The Daily Caller, Human Events, Newsmax, The American Spectator, TownHall.com, and Crisis Magazine. He also served as senior managing editor of The Bulletin, a 100,000-circulation daily newspaper in Philadelphia, and received the Pennsylvania Associated Press Managing Editors first-place award for his reporting.
From the Vault
The GOP 2024 Presidential Field Just Got Smaller
'Take Him Off The Ballot': Donald Trump Gets More Bad News