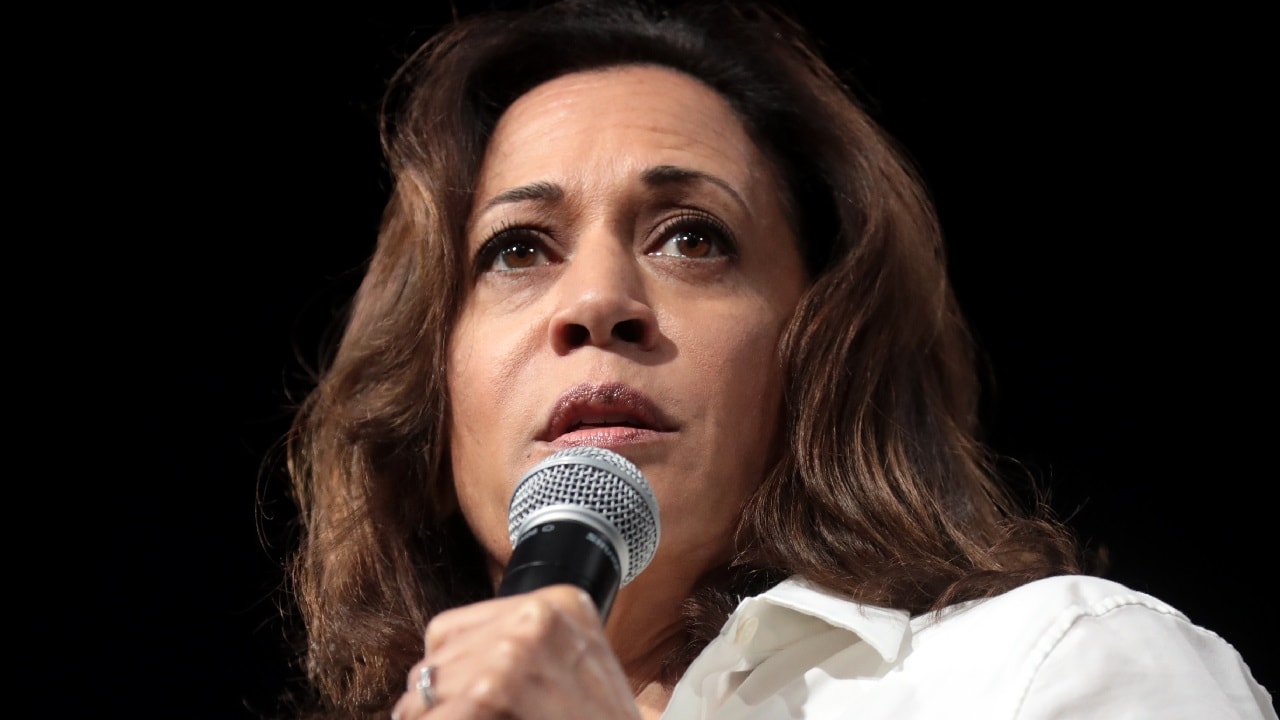 No, Joe Biden will not replace Kamala Harris: One columnist suggested this week that the president replace Kamala Harris with Michigan Gov. Gretchen Whitmer, but the president is highly unlikely to do such a thing.
See Ya, Kamala Harris?
Ever since President Biden announced earlier this year that he is running for a second term, it's been clear that Vice President Kamala Harris will be his running mate. Press releases from the campaign come from the "Biden-Harris" campaign, with both of their names in the logo and in August, the campaign circulated a memo calling Harris "a strong political force for 2024."
Biden won in 2020 with Harris on the ticket, and she's still the same Kamala Harris. But the vice president does get a fair amount of bad press, while one Republican presidential candidate, Nikki Haley, has decided to make the idea that she is running against Harris a central message of her campaign.
With Biden the oldest president ever at age 80 and voters expressing concern about his advanced age, his vice president is more important than usual.
This week, one journalist, who has expressed support for Biden's re-election, declared that Biden should shake up his ticket and replace Harris with another Democrat: Michigan Gov. Gretchen Whitmer.
Josh Barro, writing on his Very Serious Substack, suggested such a switch, and stated that Biden "needs the partner who can best help him win, govern and lead. That's not Kamala Harris."
The argument goes, according to Barro, Biden should approach the election as though he is picking the best running mate possible as if he weren't already an incumbent president with an incumbent vice president.
"The polls are close and the stakes are high, so he needs a partner who will do as much as possible to help him win re-election," Barro writes. "Given the widespread public concern about his age, it is even more important than usual that his running mate be someone that a majority of the voting public is comfortable envisioning succeeding to the presidency. And his pick should be someone credible as the future leader of the Democratic Party."
He added that Biden needs to pick someone who will be widely seen as a successor, and also someone who would help him in a crucial swing state.
"Normally, the frame is that Harris has the spot on the ticket, and if she is to be replaced, it must be taken away from her," Barro continues. "As such, the question people tend to argue about is whether Harris is performing so poorly that she ought to be fired from the ticket. But technically, there is no ticket yet to be fired from."
Therefore, Barro argues, that Gov. Whitmer of Michigan is a better candidate for the moment than Harris is.
Of course, it is highly unlikely that Biden is going to do this. Having recently praised Harris effusively, he would look like a disloyal backstabber if he were to drop her from the ticket now. And beyond that, dumping the first Black vice president from the ticket in favor of a white woman would almost certainly go over poorly with many Black voters, especially Black women.
Barro disagrees with this.
"Usually, the case for Harris's electoral appeal is built around her race and gender: That as a black woman, she improves the Democratic ticket's appeal to black voters and to women," he says. "But Harris's role as a draw for black voters is more theoretical than demonstrated. She has never had a core political base among black voters because she has never been elected in a jurisdiction with a large black population — she held office in San Francisco (which is 6% black) and California (7% black)." He adds that Harris, when she ran for president in 2020, did not garner major support among Black voters, and dropped out of the race in late 2019, before any voting started.
Barro also states that the Democrats would like to usher in the era of the first woman president, and Whitmer is better positioned to do so than Harris is.
Author Expertise and Experience
Stephen Silver is a Senior Editor for 19FortyFive. He is an award-winning journalist, essayist and film critic, who is also a contributor to the Philadelphia Inquirer, the Jewish Telegraphic Agency, Broad Street Review and Splice Today. The co-founder of the Philadelphia Film Critics Circle, Stephen lives in suburban Philadelphia with his wife and two sons. Stephen has authored thousands of articles over the years that focus on politics, technology, and the economy for over a decade. Follow him on X (formerly Twitter) at @StephenSilver, and subscribe to his Substack newsletter.