Israeli actress Noa Tishby testified before Congress on Wednesday calling on the FBI to investigate the funding behind pro-Palestinian groups at American college campuses, effectively "brainwashing" and "grooming" students into aligning with "terrorist sympathizers" amid the Jewish state's war against Hamas.
Speaking before the House Ways and Means Committee, Tishby argued that violence and harassment against Jewish students "has been planned, engineered and incubated for decades by heavily funded, professionally orchestrated groups with close connections to terrorist organizations, like Hamas, Islamic Jihad and the PFLP."
"One of the main perpetrators of campus Jew-hate is Students for Justice in Palestine or SJP," she said in her opening statement.
"SJP was set up and is supported by groups and individuals with well documented records of support and fundraising for terrorist organizations," Tishby told lawmakers. "Individuals like Hatem Bazien, who founded SJP and is also the founder of American Muslims for Palestine – or AMP. Terrorist sympathizers figured out decades ago that instead of sending money to jihadist organizations, they will target the hearts and minds of young and naïve, sometimes well-meaning American students."
FORMER HARVARD PRESIDENT TAKES A SWIPE AT SCHOOL FOR 'NOT BEEN SWIFT' IN CONDEMNING 'CANCER' OF ANTISEMITISM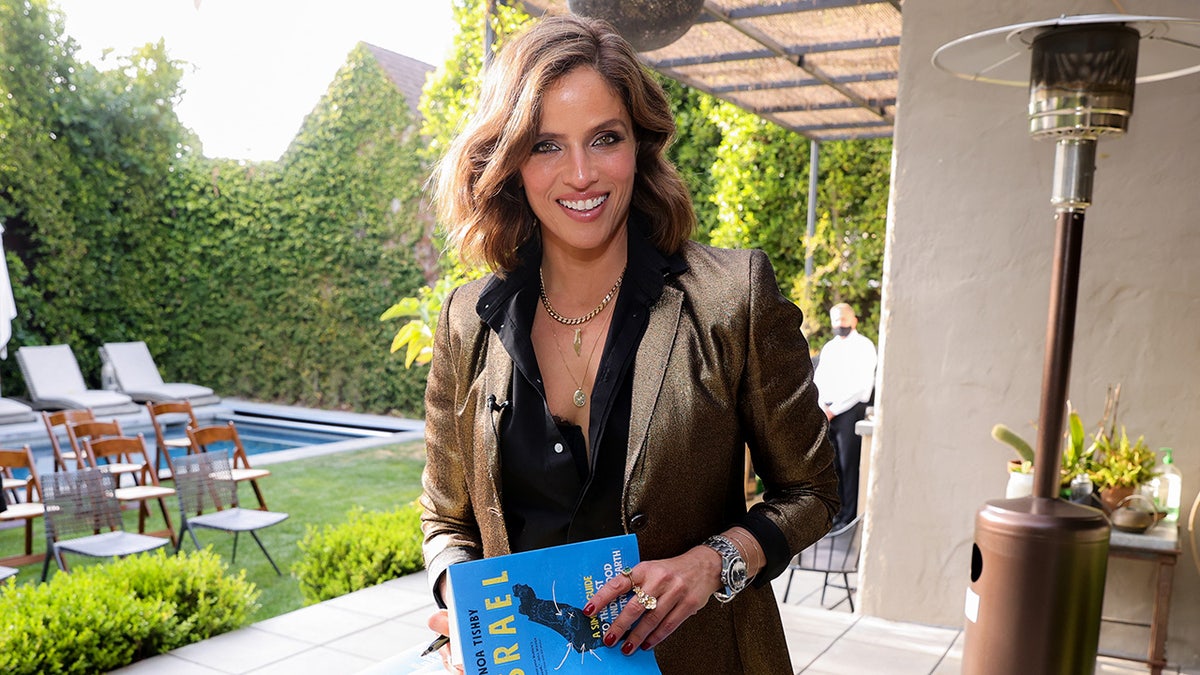 The actress noted how these groups use "progressive buzzwords like 'justice' and 'freedom,' but their true intent – is destroying the world's only Jewish state by all means necessary."
"And after Oct. 7, we have seen that anything goes: Beheading babies and raping women is just fine. If it's done to the Jews, they call it resistance," she said.
"Ladies and gentlemen, SJP is a hate group. It is grooming American college students – grooming your children – to hate Israel, hate Jews and hate America. And for years, universities stood by, watched this brainwashing take place and did nothing."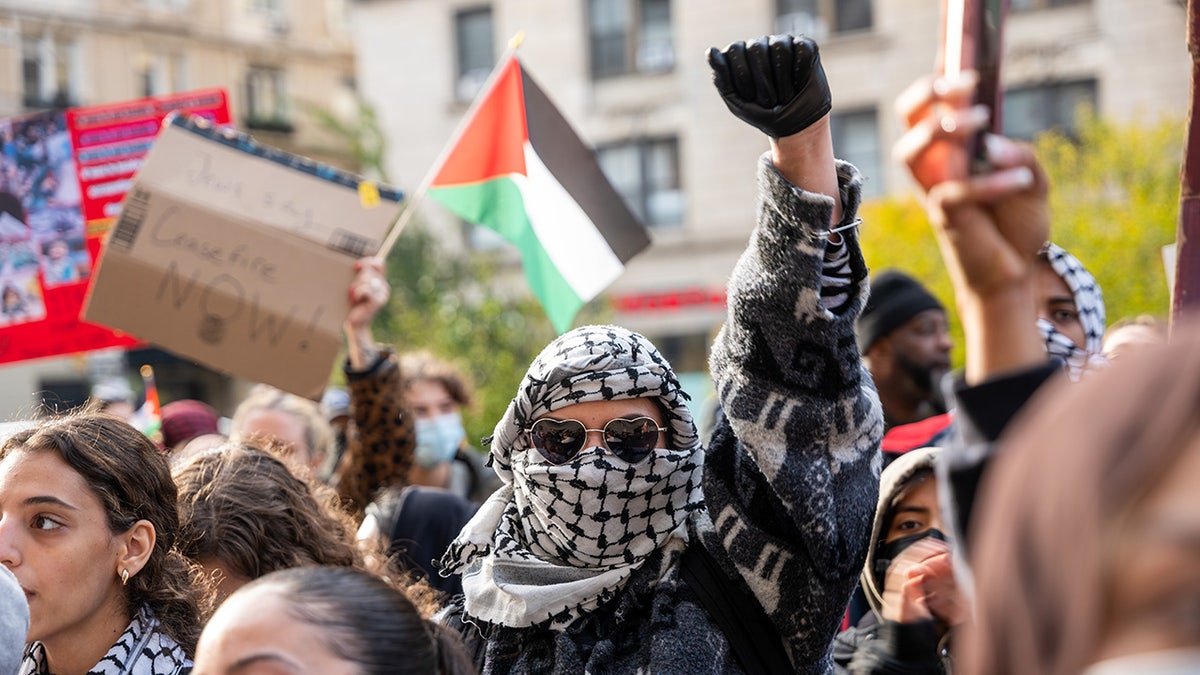 VIOLENT INCIDENTS OVER ISRAEL-HAMAS WAR AT TOP CANADIAN COLLEGE LEADS TO ARREST, POLICE INVESTIGATION
Tishby urged lawmakers, "With the amount of evidence linking SJP and AMP members with support and financing of terrorist groups including Hamas, these organizations and networks should be investigated by state police and the FBI."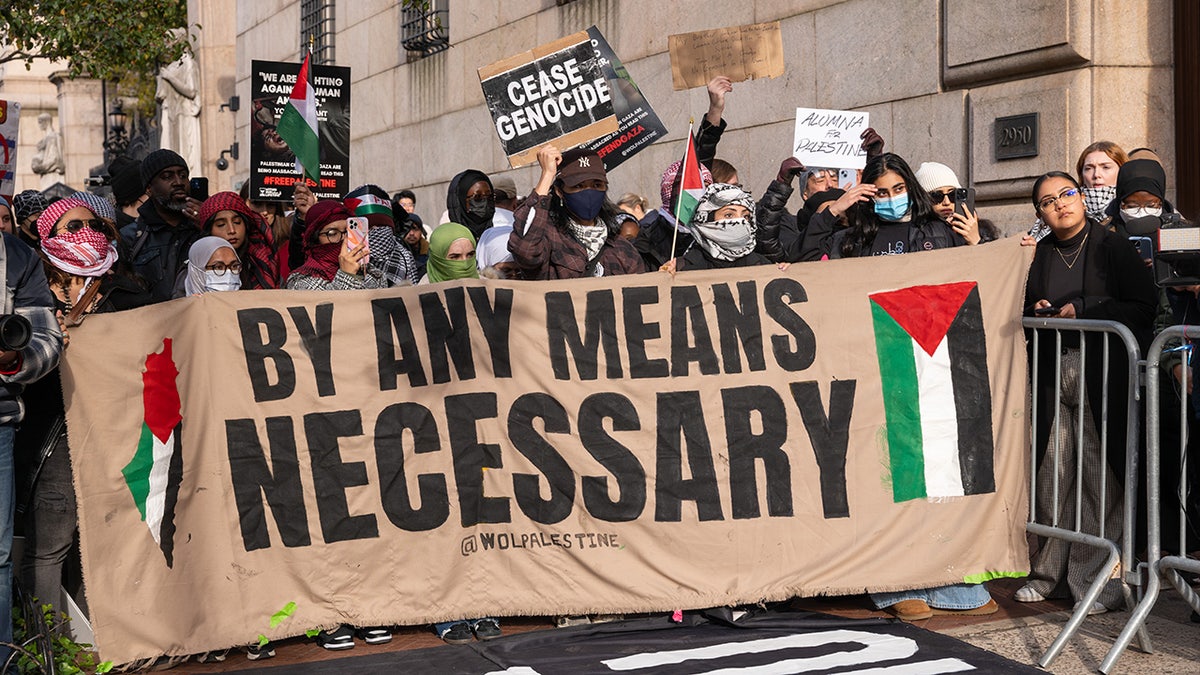 "We need to kick these hate groups off campus," Tishby said. "How can it be that college fees and taxpayers' dollars are funding hate groups that cheer on the burning alive of Jewish families? Every college in this country should ban SJP, and never let them back. We wouldn't fund KKK chapters in our colleges. We shouldn't fund SJP chapters in our colleges either. And if universities fail to remove SJP off campus; if they continue to protect and fund the ringleaders of an antisemitic mob, then this Committee should withdraw funding for them. We would not allow the mafia to teach business on campus. We should not allow terrorist supporters to teach political activism to our kids."
CLICK HERE TO GET THE FOX NEWS APP
"Ladies and gentlemen, this is not just a Jewish issue; it's an American one," the actress added, concluding her opening remarks. "There is a direct line between brainwashed extremists who rip down posters of kidnapped Jewish children, and those who rip down the American flag ahead of Veterans Day. I urge this committee to act now, and stop this coordinated assault on Jewish students, on American values and on the future of the American dream."
Original News Source Link – Fox News

Running For Office? Conservative Campaign Consulting – Monthly Rates!