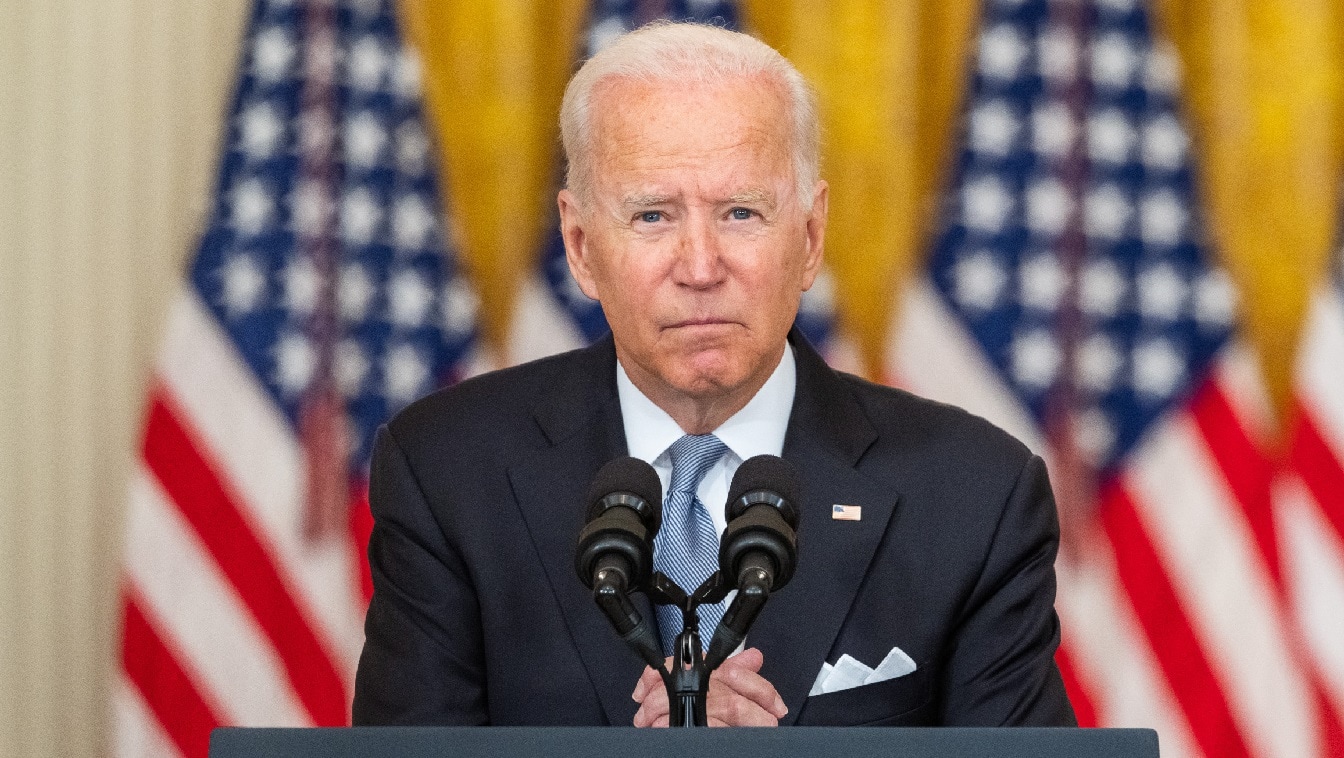 Joe Biden Strikes Landmark Vietnam Deal- Rejects 'New Cold War' with China – In an unprecedented development, U.S. President Joe Biden has left an indelible mark in Vietnam by concluding a groundbreaking diplomatic agreement with a former adversary over the weekend.
This accomplishment positions the United States on par with global powerhouses such as China, Russia, India, and South Korea in Vietnam's diplomatic landscape. This move signifies a significant milestone that American diplomats have been vigorously pursuing for years, further cementing the country's presence in the Indo-Pacific region.
Biden Denies 'Cold War Terms'
President Biden's visit to Hanoi commenced with a meeting between him and Nguyen Phu Trong, the general secretary of the Communist Party of Vietnam. The objective of their meeting was to elevate the bilateral relationship between the two nations to a "comprehensive strategic partnership" (CSP), a designation just below the special category reserved for Cambodia and Laos. This development carries profound implications for both countries and the region as a whole.
Biden told the press during Sunday's conference that the US was not attempting to isolate China, but maintain stability in line with international rules.
"I think we think too much in terms of Cold War terms. It's not about that. It's about generating economic growth and stability, " he told the BBC.
The Implications of a 'New Phase'
The joint leaders' statement released on Sunday underscored the importance of economic, trade, and investment cooperation, as well as innovation-driven inclusive economic growth as the cornerstone of this newly formed partnership. President Biden underscored that U.S.-Vietnam relations have entered a new phase, emphasizing the significance of the agreement.
Nhan Dan, the official newspaper of the Communist Party of Vietnam, celebrated the agreement with a headline declaring "Vietnam, US establish comprehensive strategic partnership for peace, cooperation, and development." This transformation is remarkable, considering that the United States lifted its postwar embargo on Vietnam just in 1994, ending nearly two decades of isolation.
The strengthening of ties between the two nations has been propelled by shared economic and geopolitical interests, even as the legacy of the Vietnam War continues to endure. Vietnam has emerged as a key player in the region, displaying a willingness to challenge China's regional aspirations while also maintaining open channels of communication with Beijing.
This dynamic was highlighted in late August when Vietnamese media extensively covered an incident in which a Chinese Coast Guard vessel allegedly harassed a Vietnamese fishing boat. Despite such incidents, General Secretary Trong welcomed a high-ranking Chinese delegation to Hanoi on September 4, emphasizing Vietnam's pragmatic approach to maintaining relationships with multiple global powers.
The reactions from Russia and China, Vietnam's historical security partner and largest trading partner, respectively, have been relatively restrained. While the Chinese government initially downplayed Biden's visit as a "symbolic gesture," experts suggest that beneath the surface, China may be reassessing its strategies in the South China Sea and employing its economic leverage to send signals to Hanoi.
The United States has also unveiled a range of bilateral initiatives and business agreements, illustrating its vision for Vietnam's pivotal role in the Indo-Pacific region. These initiatives encompass a semiconductor partnership aimed at expanding Vietnam's semiconductor ecosystem, workforce development programs, skills enhancement for the labor force, and bolstering climate change resilience, in addition to expanding renewable energy capacity.
Vietnam's Appeal to Investors
Vietnam's youthful and well-educated workforce has rendered it an attractive destination for U.S. investors seeking to diversify their supply chains away from China. Major tech giants like Dell, Google, Microsoft, and Apple have already shifted portions of their supply chains to Vietnam, underscoring its growing significance in global trade.
The United States also seeks to enhance Vietnam's role in the semiconductor supply chain and the growth of its electronics sector. Furthermore, the partnership aims to reinforce Vietnam's supply chains for critical minerals, particularly rare earths, reducing its reliance on China for these vital resources.
The new deal with Vietnam is part of the Biden administration's strategy to establish a network of allies in the Indo-Pacific region, countering China's expanding influence. President Biden clarified that this move is not aimed at containing China but at ensuring stability and adherence to international norms.
With this agreement, the United States has taken a significant stride toward solidifying its position in the Indo-Pacific region and diversifying its supply chains, all while emphasizing its dedication to upholding international norms and fostering economic growth. The world now watches as this new chapter in U.S.-Vietnam relations unfolds, potentially reshaping the geopolitical landscape in the Indo-Pacific.
Georgia Gilholy is a journalist based in the United Kingdom who has been published in Newsweek, The Times of Israel, and the Spectator. Gilholy writes about international politics, culture, and education.