EXCLUSIVE: Republican Arizona Senate candidate Kari Lake got another big boost Wednesday with a major endorsement from GOP leadership, a sign the party is increasingly viewing her as the standard-bearer in its bid to flip what is expected to be one of 2024's most contested seats.
"Kari Lake is a proven conservative fighter who will secure the border, reduce the cost of living, protect our values, and save America," House Republican Conference Chair Elise Stefanik told Fox News Digital.
"Control of the Senate and the fate of our Republic will be determined in Arizona. I am proud to fully endorse Kari Lake for Senate in Arizona, making her the first E-PAC Senate endorsement of the 2024 cycle," she added.
KARI LAKE OFFERS SOLUTION TO REPUBLICAN ELECTION LOSSES, PREDICTS GOP VOTERS WILL 'SHOW UP' FOR ONE MAJOR NAME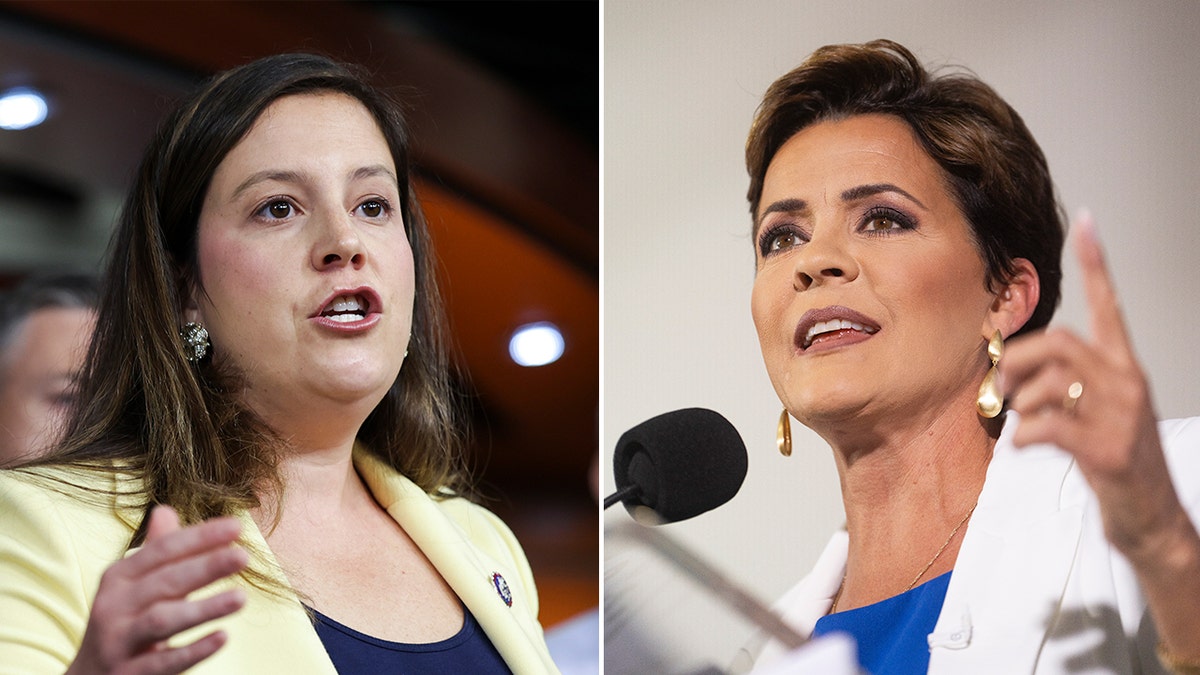 Lake told Fox she was "humbled by the endorsement," and praised Stefanik as "a proven conservative warrior and leader for the American people."
"Elise has stood in the breach against the Radical Left, including exposing the sham impeachments against President Trump, and ending Andrew Cuomo's corrupt career. I look forward to working with her in Congress to get our country back on track," she said.
Stefanik's endorsement follows a number of other high-profile Republicans to back Lake, including former President Donald Trump, Sen. John Barrasso, R-Wyo., Rep. Jim Banks, R-Ind., Rep. Burgess Owens, R-Utah, Texas Attorney General Ken Paxton and a number of state and local elected officials in Arizona.
KARI LAKE BUILDS MOMENTUM WITH MORE BIG-NAME BACKING IN RACE TO FLIP ARIZONA SENATE SEAT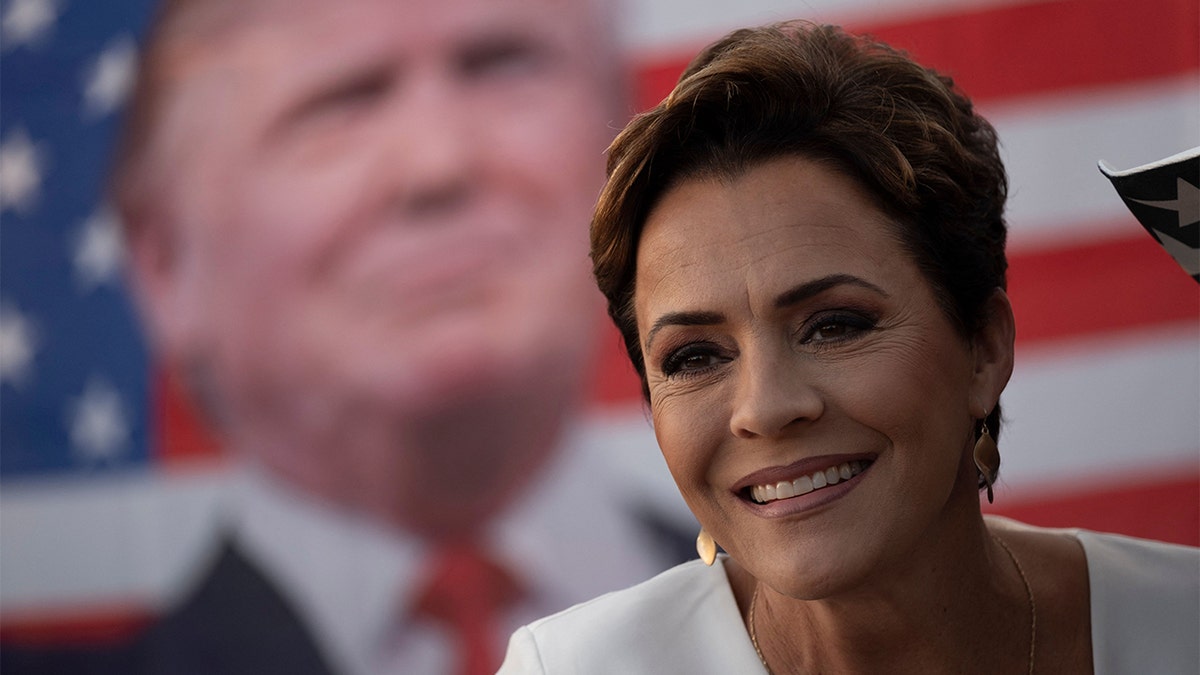 Through Elevate PAC, or "E-PAC," Stefanik is leading a national effort to elect more conservative women to Congress, an effort that has lead to millions of dollars being raised and donated to women candidates since the group's founding in 2018.
During the 2020 election cycle, the first cycle E-PAC was in operation, 228 Republican women ran for the House of Representatives, of which a record 94 won their primaries. That year, 11 of the 15 districts flipped by the GOP were won by E-PAC endorsed women.
With those wins, the number of Republican women in Congress doubled to the highest ever in U.S. history, a feat it later added to during the 2022 midterms when it recruited a record number of Republican Hispanic women to run.
KARI LAKE PICKS UP FIRST MAJOR ENDORSEMENT IN RACE TO FLIP ARIZONA SENATE SEAT RED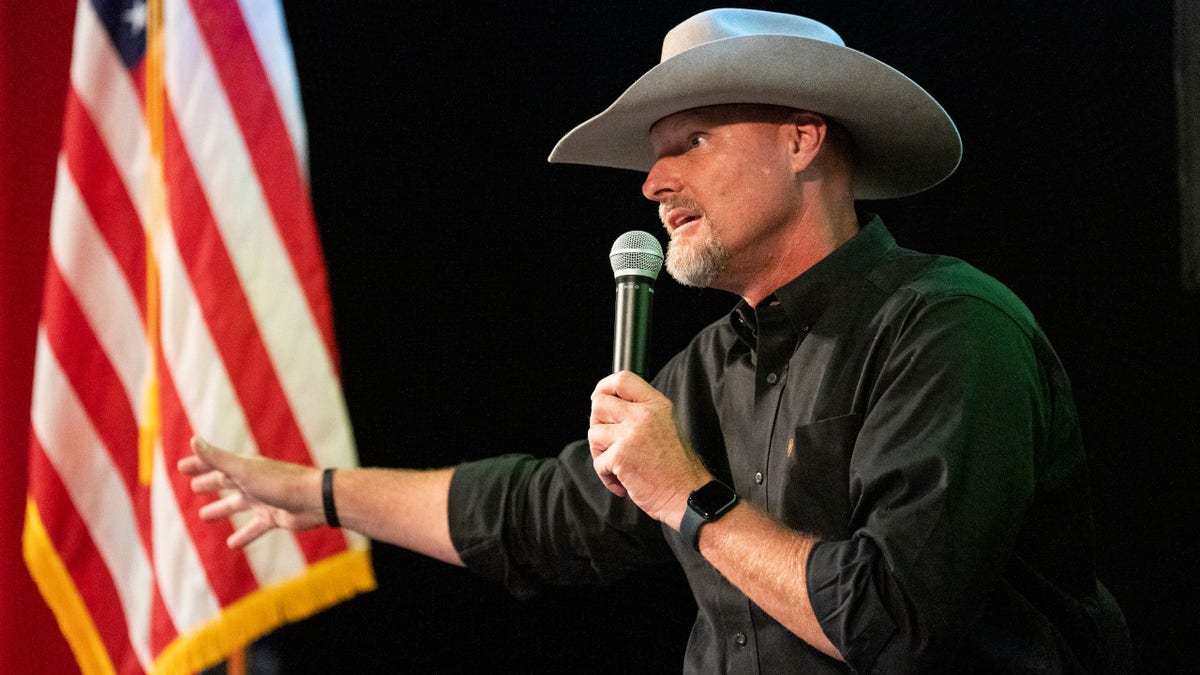 Lake's only major challenger in the race for the Republican nomination so far is Pinal County Sheriff Mark Lamb.
Recent polls have shown Trump leading President Biden in a hypothetical 2024 matchup in Arizona, which, should it hold, would likely boost the Republican Senate nominee in a matchup with Phoenix-area Rep. Ruben Gallego, the likely Democrat nominee.
Independent Sen. Kyrsten Sinema, who currently holds the seat, has not yet said whether she will run for re-election.
Get the latest updates from the 2024 campaign trail, exclusive interviews and more at our Fox News Digital election hub.
Original News Source Link – Fox News

Running For Office? Conservative Campaign Consulting – Monthly Rates!