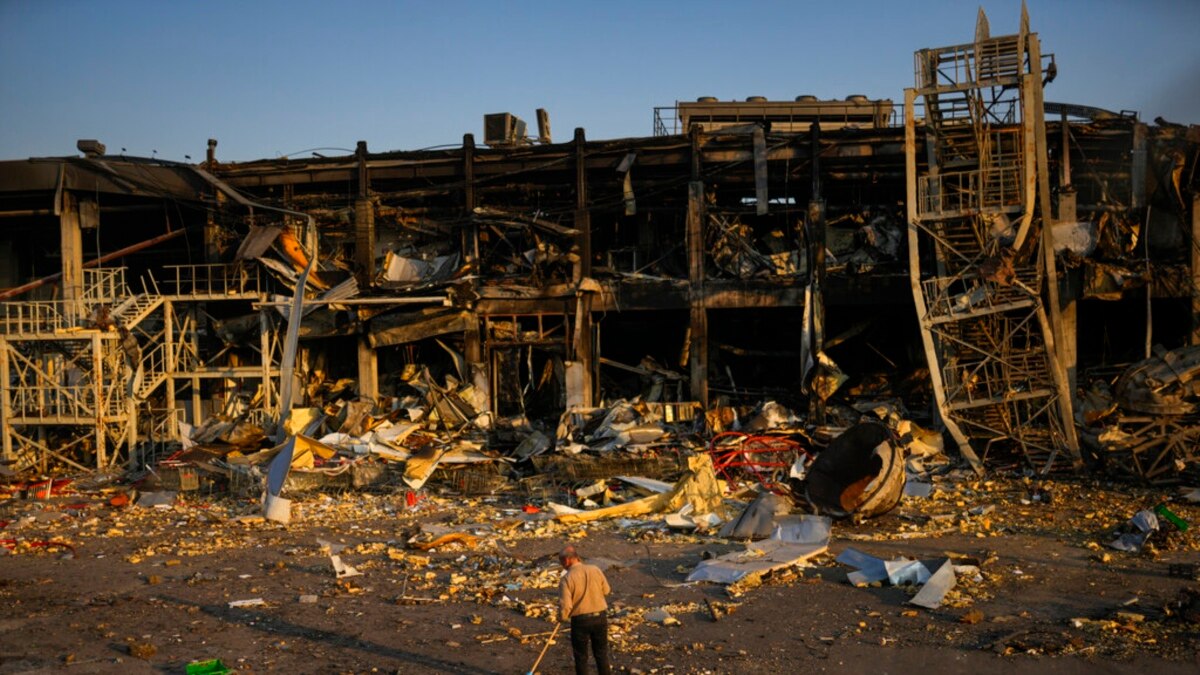 For full coverage of the crisis in Ukraine, visit Flashpoint Ukraine.
The latest developments in the conflict between Russia and Ukraine. All times EDT:
6:04 a.m.: CNN reports that more than 50 houses in Ukraine's Luhansk region were hit in the latest round of Russian shelling.
5:05 a.m.: Russia's deputy foreign minister warns that Finland and Sweden joining NATO would lead to the "militarization" of the region, the BBC reports. Additionally, the minister, Alexander Grushko, said that a NATO expansion would cause a "political reaction" from Russia.
4:11 a.m.: The Institute for the Study of War, a U.S.-based think tank, says that Ukraine has won its battle for the city of Kharkiv, Al Jazeera reports. Its strong defense of the city has caused Russia to withdraw from the city, the group says.
3 a.m.: The BBC reports that Sweden and Finland will meet with NATO foreign ministers in Berlin on Saturday. It's an informal meeting; both countries are expected to apply to join NATO in response to Russia's invasion of Ukraine.
2:05 a.m.: The latest intelligence update from the U.K.'s defense ministry focuses on Ukraine's Kherson Region. The Russian-imposed leaders of the region say they will ask Russia to include the region in the Russian Federation, the update says. That's in line with Russia's original aim for Ukraine: to put most of it under Russian authority. The update notes that Kherson is the only region that has a newly installed pro-Russian local leadership, and that "highlights the failure of Russia's invasion to make progress towards its political objectives in Ukraine."
1:05 a.m.: Al Jazeera reports that India, the world's second biggest exporter of wheat, has banned all exports of that crop, effective immediately. The New York Times reports that the decision is an attempt to protect India's food security and that of its neighbors. Meanwhile, wheat prices are rising worldwide because of the conflict in Ukraine.
12:02 a.m.: The New York Times reports that Ukraine's general prosecutor has 41 Russian suspects for war crimes. The prosecutor's office is investigating more than 11,000 suspected war crimes.
Some information in this report came from The Associated Press, Reuters and Agence France-Presse.