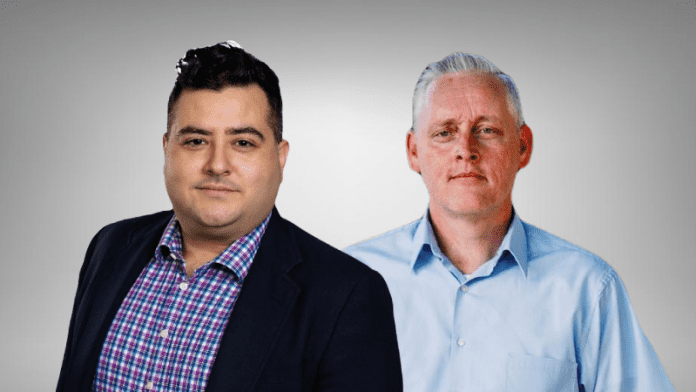 Businessman and political consultant Hector Roos, the Libertarian nominee challenging Gov. Ron DeSantis in November, showcased his running mate last week.
Roos tapped Jerry "Tub" Rorabaugh, a Jacksonville pastor who ran for a City Council seat, to serve as his running mate. Roos also took aim at DeSantis last week.
"While DeSantis complains about people going 'woke,' Floridians are going broke waiting for him to act on the runaway cost of property insurance which he failed to resolve through a special session. Adding to the suffering, gas prices and home electricity costs are surging to unaffordable levels. Libertarians are the only political option this November standing strong on 'Freedom without Compromise' with solutions to reverse this cost of living crisis," said Roos.
Rorabaugh called on Christians to support the Libertarian ticket.
"As a pastor, I recognize that the church has gotten lazy and we would rather elect people to make laws to make people act like Christians. My goal in joining the campaign is to protect all freedoms not just those related to my faith from politicians forcing us to do what they think is right," he said.
Libertarian candidate Adrian Wyllie pulled 4 percent–almost 225,000 votes–in the 2014 gubernatorial race, but the party did not run a candidate in 2018.
The Libertarian Party is currently facing infighting at the national level with the Mises Caucus, which Roos is aligned with, taking on the more pragmatic faction which nominated former Gov. Gary Johnson, R-NM, for president in 2012 and 2016. Some state parties aligned with the pragmatic faction have been breaking off from the national Libertarian Party in recent months.