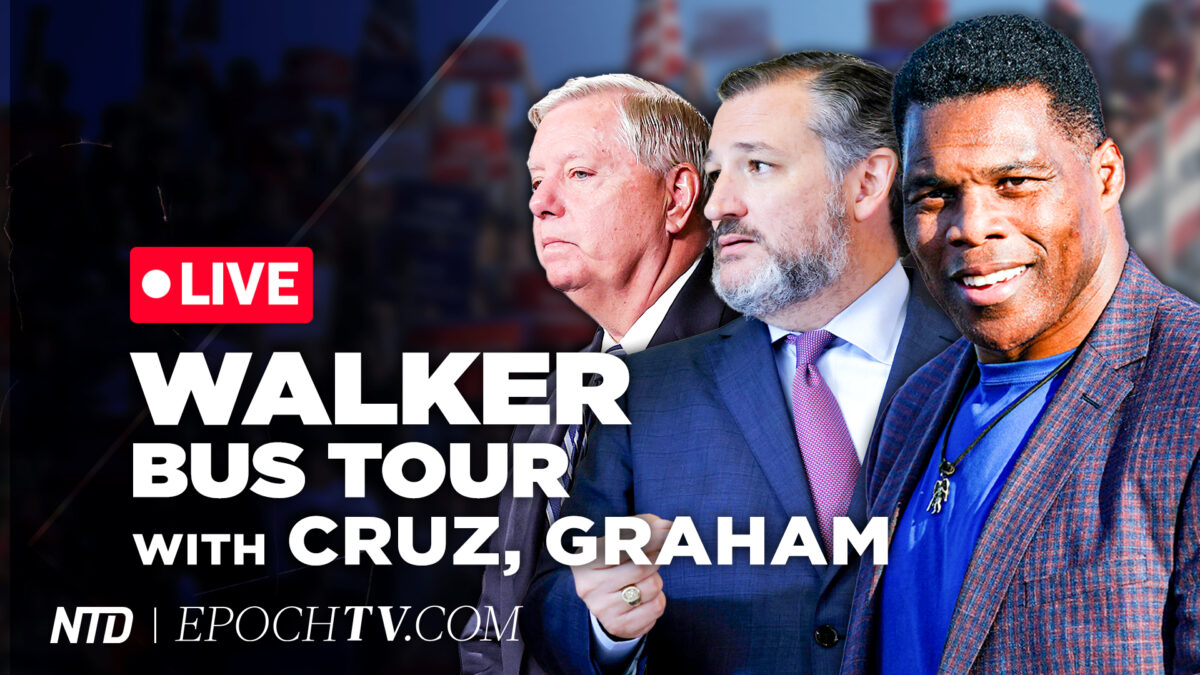 Georgia Republican Senate candidate Herschel Walker's bus tour will make a stop in Powder Springs, Georgia, on Nov. 22. Walker is running against Sen. Raphael Warnock (D-Ga.) in the Senate runoff election, which will be held on Dec. 6.
Walker will be joined by Sen. Lindsey Graham (R-S.C.) and Sen. Ted Cruz (R-Texas).
The Epoch Times will livestream the event starting at 7:45 p.m. ET. Access the livestream on this page, and also at EpochTV.
* Click the "Save" button below the video to access it later on "My List."
Follow EpochTV on social media:
Twitter: https://twitter.com/EpochTVus
Rumble: https://rumble.com/c/EpochTV
Truth Social: https://truthsocial.com/@EpochTV
Gettr: https://gettr.com/user/epochtv
Facebook: https://www.facebook.com/EpochTVus
Gab: https://gab.com/EpochTV
Telegram: https://t.me/EpochTV