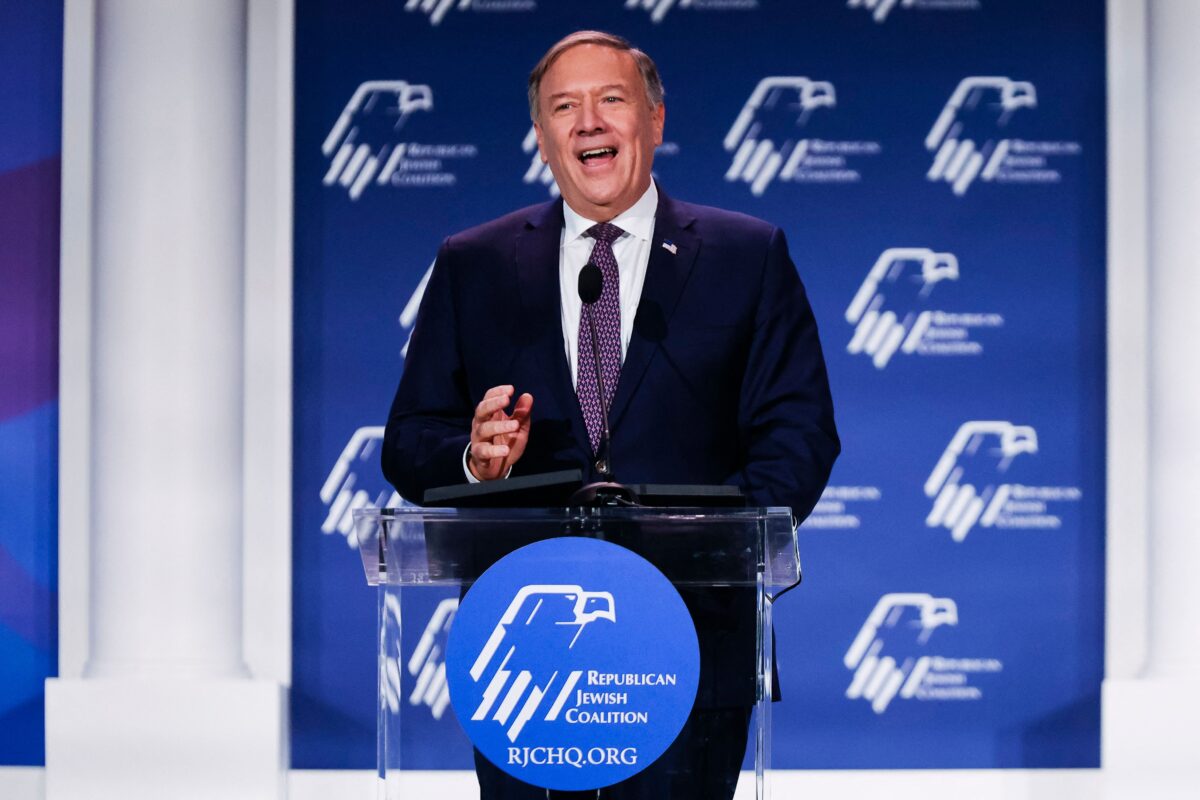 The Republican Jewish Coalition Annual Leadership Meeting is taking place in Las Vegas from Nov. 18 to Nov. 20.
Featured speakers include:
Israeli Prime Minister-elect Benjamin Netanyahu
Former Vice President Mike Pence
Former Trump campaign manager Kellyanne Conway
House Minority Leader Kevin McCarthy (R-Calif.)
Sen. Tom Cotton (R-Ark.)
Former Secretary of State Mike Pompeo
Sen. Ted Cruz (R-Texas)
Former U.S. Ambassador to the United Nations Nikki Haley
Sen. Tim Scott (R-S.C.)
Rep. David Kustoff (R-Tenn.)
Florida Gov. Ron DeSantis
Former New Jersey Gov. Chris Christie
New Hampshire Gov. Chris Sununu
Maryland Gov. Larry Hogan
Talk-show host Mark Levin
The Epoch Times will live-stream most of the talks.
* Click the "Save" button below the video to access it later on "My List."
Follow EpochTV on social media:
Twitter: https://twitter.com/EpochTVus
Rumble: https://rumble.com/c/EpochTV
Truth Social: https://truthsocial.com/@EpochTV
Gettr: https://gettr.com/user/epochtv
Facebook: https://www.facebook.com/EpochTVus
Gab: https://gab.com/EpochTV
Telegram: https://t.me/EpochTV