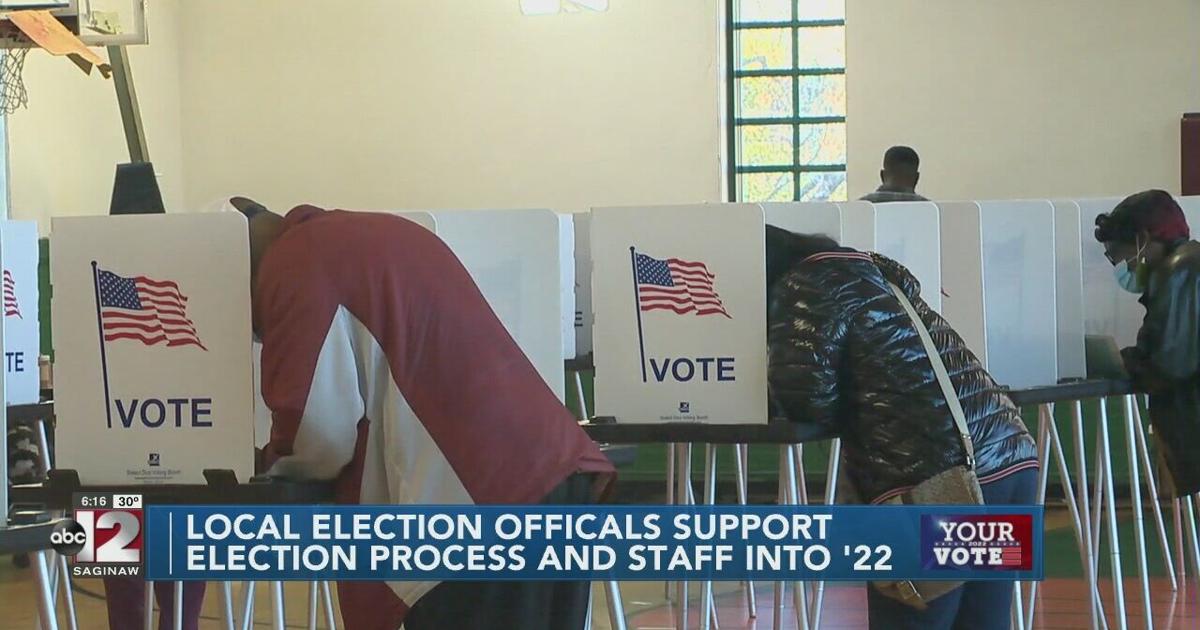 MICHIGAN, U.S. (WJRT) – Michigan Secretary of State Jocelyn Benson said on CNN Tuesday that the election process and its workers are under attack.
"This is a moment where every single citizen, regardless of your political affiliation, needs to prioritize protecting the truth and protecting democracy and protecting those whose job it is to guard and enforcement and defend democracy," said Benson.
Benson says shortly after the November 2020 election, she experienced a campaign of harassment and almost stalking of officials, which resulted in armed protesters in front of her home.
"The election administrators whose job it is to make sure people get ballots, they're counted accurately, we're the ones being targeted by those who want to target and dismantle democracy," said Benson.
Benson says she is committed to protecting t the integrity of the election process as we proceed into 2022.
Local leaders in Saginaw Township and Bay County saying they will do the same.
"There's definitely a line between oversight and harassment and harassment in the 2022 election will not be tolerated," said Bay County Clerk, Katie Zanotti.
Zanotti said that after last year and the countless false claims of voter fraud, she encourages people to be involved with their local elections this time around.
"I expect there to be a lot more attention to the election, especially in 2022," said Zanotti. "We allow poll watchers and even poll challengers. If someone wants to be a poll watcher or poll challenger, again, contact your local clerk's office so they can be involved in the process."
Despite Benson telling CNN Tuesday morning she's concerned seeing a large number of election workers change career paths, Zanotti says in Bay County the election team is still well staffed.
"We have a lot of great election workers who work really hard. It really is a thankless job to make sure our elections happen. But were always looking for more," said Zanotti. "We would love to have more people actually be involved and if someone is concerned about their vote being counted– then what better way to help make sure it's a fair election than to participate in the election."