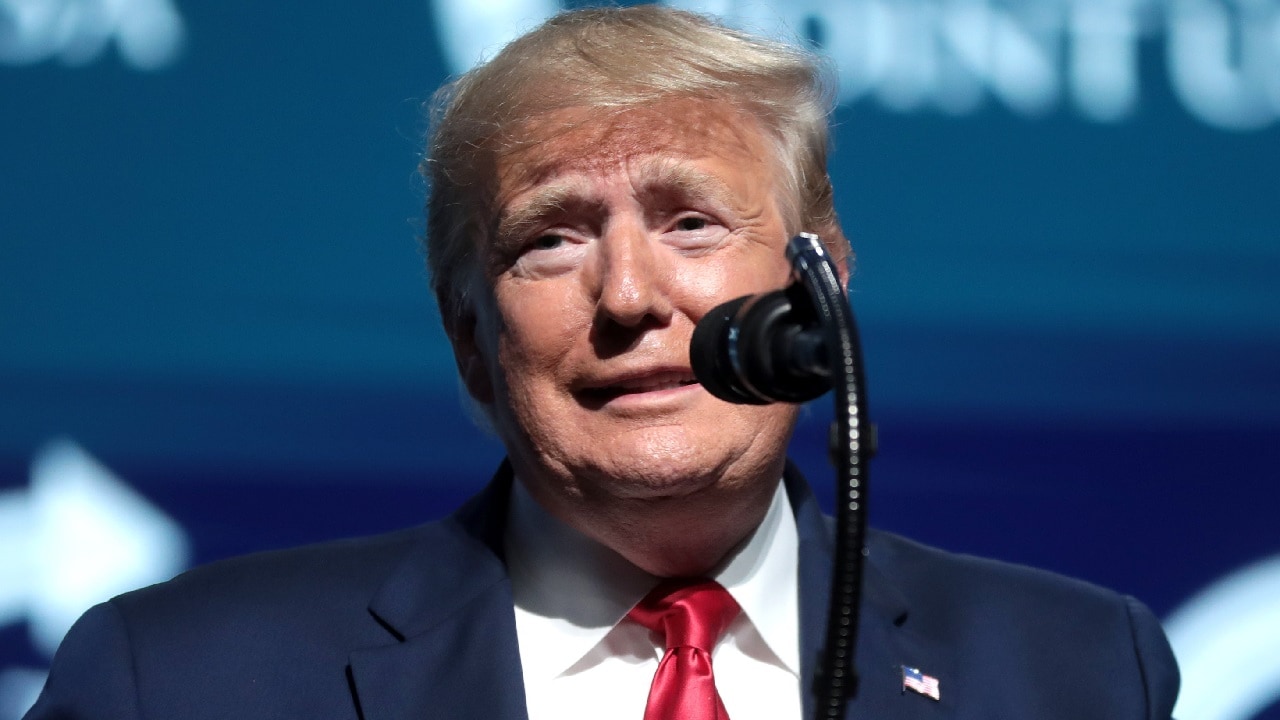 Donald Trump Discussed Impeachment With House Republicans – Former President Donald Trump reportedly discussed the latest push to impeach President Joe Biden with House Republicans following Speaker Kevin McCarthy's announcement on Tuesday.
Speaker Kevin McCarthy announced the formal launch of an impeachment inquiry. Such a move provides lawmakers with greater legal authority to investigate the president, allowing them to issue subpoenas for documents or testimony that can be more easily enforced in court.
This comes despite reservations from GOP Senators and House Republicans in Democrat-leaning areas.
"These are allegations of abuse of power, obstruction and corruption," said McCarthy on Tuesday. "They warrant further investigation by the House of Representatives. That's why today I am directing our House to open a formal impeachment inquiry into President Joe Biden."
Republican frontrunner Trump has been spearheading calls to impeach the President over his alleged connections to his son's foreign business dealings. The 77-year-old has issued public threats to GOP lawmakers over a lack of action in relation to impeachment, despite the fact that conclusive evidence of wrongdoing is yet to be produced by the House Oversight Committee.
'Long and Excruciatingly Painful' Impeachment for Biden?
According to Politico, Trump discussed Speaker McCarthy's inquiry with House GOP Conference Chair Elise Stefanik, who was the first member of Republican leadership to come out in support of impeachment. The two spoke hours after McCarthy's announcement according to two sources familiar with the conversation.
Stefanik, a long-term Trump ally, endorsed his presidential bid before he formally announced his campaign in November 2022. She has been rumored as a potential vice president pick for Trump with Mike Pence effectively ruled out with his own anti-Trump campaign efforts.
"I speak to President Trump a lot. I spoke to him today," Stefanik told reporters on Tuesday, adding her belief that the Biden family's business dealings are "the biggest political corruption scandal of our lifetime."
Two days earlier, Trump had dinner at his golf club in Bedminster, New Jersey, with Rep. Marjorie Taylor Greene – another Trump ally who is also on good terms with Speaker McCarthy. Another source, speaking on condition of anonymity, said the issue of impeachment was discussed over dinner.
According to the New York Times, Greene said she told Trump that she wanted the impeachment inquiry to be "long and excruciatingly painful" for President Biden. "I did brief him on the strategy that I want to see laid out with impeachment," she added.
The former president has not kept his views to himself regarding the issue of impeachment. "Biden is a Stone Cold Crook — You don't need a long INQUIRY to prove it, it's already proven," he wrote in a Truth Social post last month. "These lowlifes Impeached me TWICE (I WON!), and Indicted me FOUR TIMES – For NOTHING! Either IMPEACH the BUM, or fade into OBLIVION. THEY DID IT TO US! [sic]"
Trump was impeached twice during his presidency, but acquitted by the Senate on both occasions.
Shay Bottomley is a British journalist based in Canada. He has written for the Western Standard, Maidenhead Advertiser, Slough Express, Windsor Express, Berkshire Live and Southend Echo, and has covered notable events including the Queen's Platinum Jubilee.