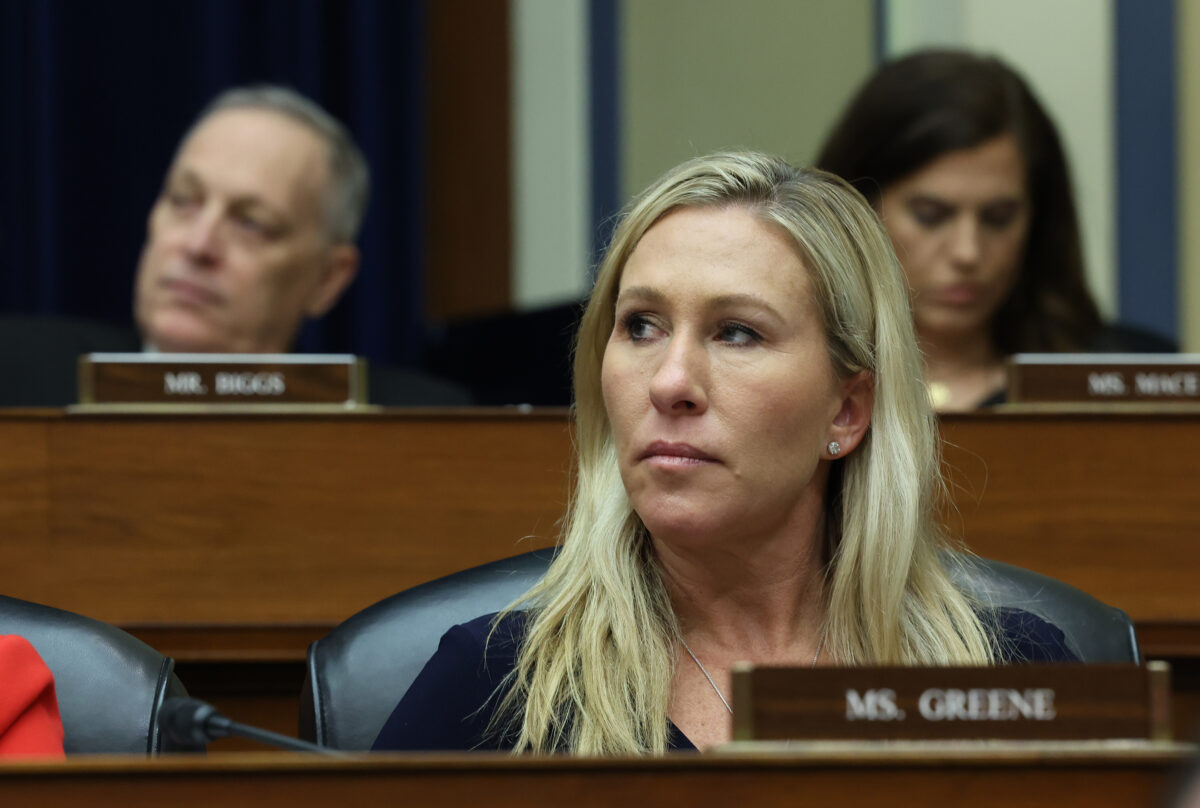 Rep. Marjorie Taylor Greene (R-Ga.) introduced articles of impeachment against Matthew Graves, U.S. Attorney for the District of Columbia, on May 16.
"In his conduct as United States Attorney for the District of Columbia, in violation of his constitutional oath faithfully to execute the office of United States Attorney for the District of Columbia, and, to the best of his ability, preserve, protect, and defend, the Constitution of the United States, Matthew M. Graves continues to materially endanger the justice system of the United States and empower violent criminals to terrorize Washington, D.C.," states the impeachment resolution.
"Matthew M. Graves, by such conduct, has demonstrated that he will remain a threat to the justice system of the United States of America if allowed to remain in office, and has acted in a manner grossly incompatible with self-governance and the rule of law," added the resolution.
Graves' office has come under fire recently as it has, according to the Substack blog DC Crime Facts, refused to prosecute 67 percent of those arrested by the Metropolitan Police Department (MPD), or 52 percent of felony apprehensions, and 72 percent of misdemeanor apprehensions.
Graves, who has been in his current role since Nov. 5, 2021, told The Washington Post that his office has been prosecuting most cases involving violent felonies.
According to the MPD, violent crime is up 13 percent in 2023 compared to the previous year in the nation's capital. There has been an 11 percent increase in homicides, a 45 percent rise in sex abuses, a 2 percent increase in assaults with a dangerous weapon, and a 19 percent jump in robberies.
The MPD said burglaries have decreased 10 percent in Washington this year compared to 2022, but there has been a 30 percent overall increase in property crimes. Motor vehicle thefts have gone up by a staggering 114 percent. There has been a 6 percent rise in thefts from automobiles, a 24 percent jump in other thefts, and a 300 percent increase in arsons.
'War Against Political Opponents'
Greene's office also accuses Graves of politicizing his priorities.
"Graves is systematically criminalizing political dissent at the behest of his handlers in the White House," said Greene's office.
"By focusing so much effort on the persecution of political prisoners, Graves has diminished the manpower needed to fight crime not just in DC, but all over the country," continued the office. "DOJ attorneys have been transferred to DC just to help Graves wage his war against political opponents."
While the GOP-controlled House would likely impeach Graves, it is unlikely he would get the required two-thirds majority in the Democrat-controlled Senate to be convicted and therefore removed from office.
Original News Source Link

Running For Office? Conservative Campaign Consulting – Monthly Rates!