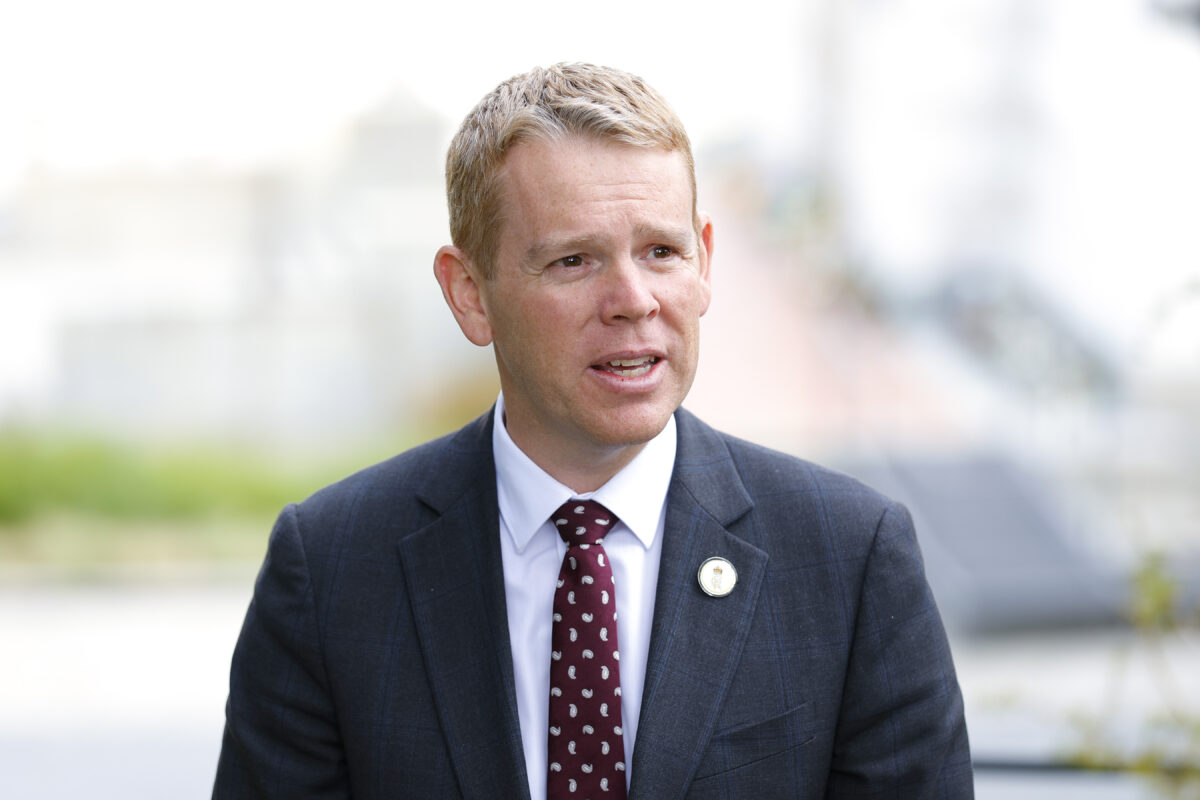 New Zealand's Prime Minister Chris Hipkins will visit Papua New Guinea later this month to attend President Joe Biden's summit with Pacific leaders, his office said on Thursday.
Hipkins will embark on his trip to Papua New Guinea on May 21, marking his first visit to the Pacific nation since becoming prime minister in January. He will be meeting Biden for the first time at the U.S.–Pacific summit.
His office provided no further details about the visit.
According to the White House, the leaders will discuss "cooperation on challenges critical to the region and to the United States, such as combating climate change, protecting maritime resources, and advancing resilient and inclusive economic growth."
Biden will stop in Papua New Guinea while traveling from Japan—where he will attend the G-7 Leaders' summit—to Australia for a Quad Leaders' meeting on May 24. He will become the first-ever sitting U.S. president to visit Papua New Guinea.
The United States has increased engagement in the Pacific region after Beijing signed a controversial security pact with the Solomon Islands last year, which would allow Beijing to station troops, weapons, and naval ships on the island.
In February, Papua New Guinea sent a delegation to Hawaii for security talks with U.S. officials. The State Department said they discussed the foundational framework of the U.S.–Papua New Guinea Defense Cooperation Agreement (DCA) to establish a "mutual understanding of core issues."
"When completed and signed, a U.S.–Papua New Guinea DCA will be the foundational framework around which our two nations will enhance security cooperation and further strengthen our bilateral relationship, improve the capacity of the Papua New Guinea Defense Force and increase stability and security in the region," it stated.
Taiwan Urges New Zealand to Invest
New Zealand's announcement came after Taiwanese Foreign Minister Joseph Wu urged the country to increase its investment in Pacific countries to help reduce their dependence on China.
Wu warned of "the Chinese ambition" in the Pacific region. He said that Beijing wanted to sign a security agreement with the Solomon Islands despite the island being geographically distant from China.
"When China expands its ties in the Pacific, it is also bringing authoritarian beliefs and policies to those countries," Wu said in an interview with New Zealand broadcaster TVNZ on May 7.
"When China expands further, that will be at our cost," the minister remarked.
He said that China has been "tremendously" increasing its military activities in the Pacific while attention is focused on its actions in the East China Sea, Taiwan Strait, and the South China Sea.
Wu warned that China's expansionism also extends to the Indian Ocean and Africa, urging democratic nations to work together to curb authoritarianism from expanding further.
Partners in the Blue Pacific
Last year, New Zealand joined with the United States, Australia, Japan, and the United Kingdom to form an informal group aimed at boosting economic and diplomatic ties with Pacific island nations.
The group, dubbed Partners in the Blue Pacific, will seek to support Pacific regionalism and expand economic cooperation between the Pacific and the rest of the world.
In a joint statement, the countries reaffirmed their shared determination to support the peoples of the Pacific.
"We are also united in how we realize this vision—according to principles of Pacific regionalism, sovereignty, transparency, accountability, and most of all, led and guided by the Pacific Islands," they said.
In June 2022, New Zealand Foreign Minister Nanaia Mahuta had a virtual meeting with her then-counterpart, Wang Yi, during which she expressed concern about China's expanding influence in the Pacific region.
"Minister Mahuta acknowledged that China has been present in the Pacific for a long time, but underlined the importance of engagement taking place in a manner that advances Pacific priorities," a statement by the New Zealand Ministry of Foreign Affairs and Trade said.
Rebecca Zhu and Reuters contributed to this report.
Original News Source Link

Running For Office? Conservative Campaign Consulting – Monthly Rates!