If elected to be Georgia's Secretary of State, state Rep. Bee Nguyen has said she'll create a government agency to address "rampant" disinformation "caused by Republicans."
She may get that chance.
Nguyen bested former state Rep. Dee Dawkins-Haigler in the race's Democratic primary runoff on June 21. She garnered more than 79 percent of the vote with 19 percent of the votes reported at 7:48 p.m. ET on Tuesday.
Now, Nguyen will take on incumbent Republican Secretary of State Brad Raffensperger in the general election on Nov. 8.
Not many secretary of state races gain the attention of the entire nation. Georgia's race defied the trend because Georgia elections have been the topic of water-cooler conversations for nearly two years.
Some of the events of the 2020 election in Georgia fueled the controversy over the legitimacy of the outcome, culminating in the riots in Washington on Jan. 6, 2020.
That event happened the day after Georgia Republicans lost two U.S. Senate seats in runoff elections, turning control of Congress over to Democrats. Those results came on the heels of the hotly contested presidential election results which put Joe Biden in the White House.
Ever since, former president Donald Trump has questioned the veracity of Georgia's election outcome, and has castigated Raffensperger for failing to show fraud.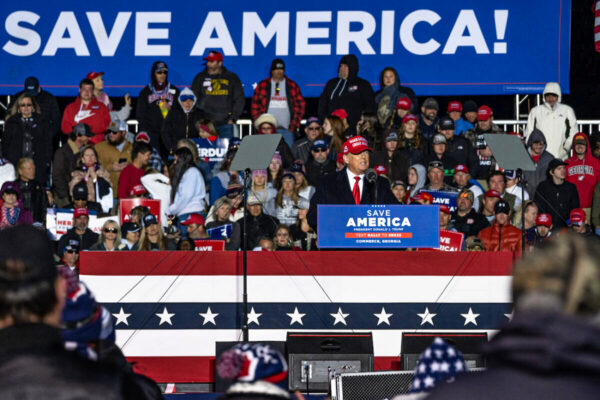 Some Trump supporters blamed Raffensperger for not doing enough to investigate claims of voter fraud.
Raffensperger recently appeared before a grand jury investigation in Fulton County aimed at determining whether Trump and others should be charged for trying to overturn the 2020 presidential election.
The rift between Raffensperger and some Republicans has widened, as his bid to retain his post has crept closer.
In May, Raffensperger hurdled the first obstacle. He defeated Trump-endorsed Congressman Jody Hice in the Republican primary.
That day, none of the Democratic primary candidates in the race claimed at least 50 percent of the vote, resulting in the June 21 runoff.
While voters decided between the two Democrats on June 21, Raffensperger was in Washington. He was called to testify before the televised House Select Committee investigating the Jan. 6 breach of the U.S. Capitol. He'd already spoken with the committee privately.

June 21's testimony likely won't help Raffensperger's frayed relationship with some Republicans, predicted Georgia elections expert Charles Bullock.
He wasn't surprised that Nguyen finished first to face him in November.
She was "clearly the establishment choice," Bullock said, noting Nguyen's endorsement by Democratic gubernatorial candidate Stacey Abrams. Nguyen, one of five daughters of Vietnamese refugees, occupies the state House seat formerly held by Abrams.
But the backing of Abrams, who ran unopposed in the Democratic primary in May, lost some sparkle lately.
"Abrams' campaign is not doing all that well, right now, actually," said Bullock, a political science professor at the University of Georgia. "She had a huge unforced error recently, which is showing up in lots of ads" against her.
To the delight of Republicans, who have relentlessly spread the news of her gaffe, Abrams announced at a Democratic gala in May that she believed Georgia was "the worst place to live."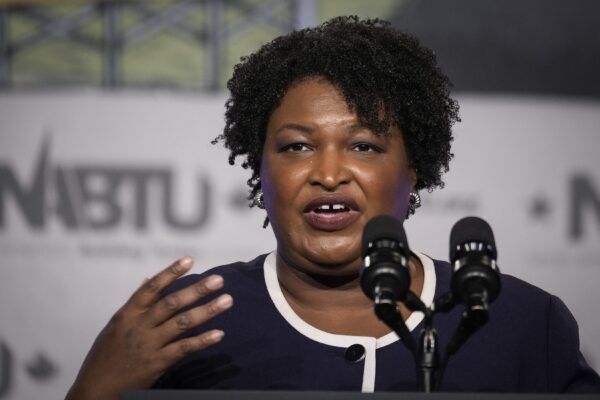 Raffensperger has been dogged by backlash from his tiff with Trump.
"His wings have been clipped," Bullock said. "He's no longer the chair of the State Elections Board. The Republicans did that because he pushed back against Trump.
"So Republicans in the state legislature are not his friends, because most of them are still trying to curry favor with Trump."
Still, Raffensperger likely will squeak past Nguyen to victory in November, Bullock predicted. Incumbents usually emerge triumphant, he noted, "so that will give him a slightly inner track."
But there are complicating factors that likely will make it "a fairly close contest," Bullock said.
Political insiders estimate that about 70,000 voters who usually vote as Democrats crossed over and voted for Raffensperger in the primary, because they didn't want to risk electing Hice, a Trump candidate, Bullock said. Raffensperger finished with 52.37 percent of the vote to Hice's 33.34 percent in a field of four. But many of those votes likely didn't come from his Republican base.
In Georgia, candidates register with a party, but voters don't. That means they can choose which party's ballot they'd like to use in a primary election.
So it's hard to tell how many left-leaning voters might vote for Raffensperger again in November, Bullock said.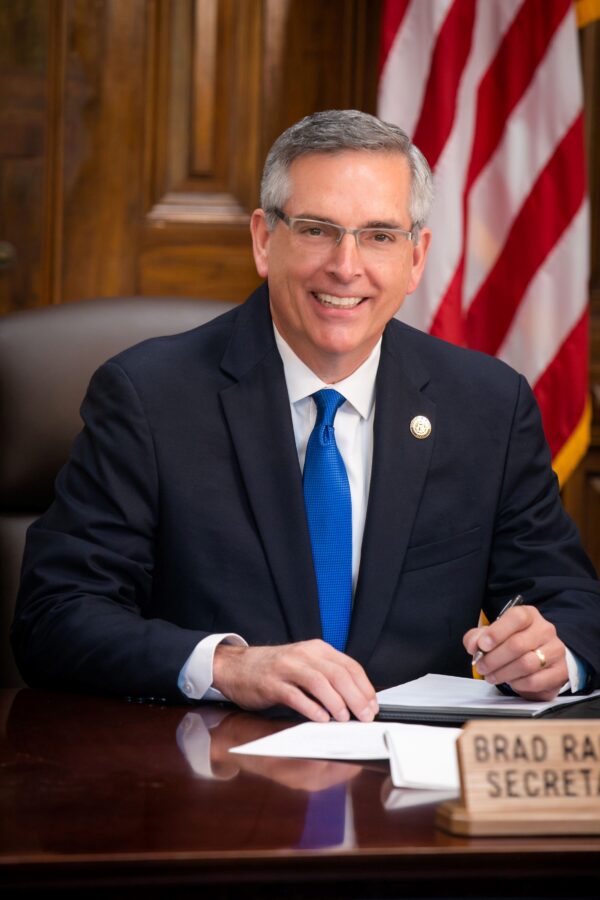 It's also hard to know how much impact "Trump loyalists" will have, if they refuse to mark Raffensperger as their pick on their ballots, Bullock said.
Also running in the November election are Libertarian Ted Metz and nonpartisan, write-in candidate Brenda Nelson-Porter.
There's been little polling on the race to gauge voters' feelings on a match-up between Raffensperger and Nguyen, who's served in the state legislature for five years.
But polls may start emerging in September, as the two major parties try to assess how their top-ticket candidates are positioned, Bullock said.
In a pre-runoff debate on June 6, organized by The Atlanta Press Club and shown on Georgia Public Broadcasting, Nguyen and Dawkins-Haigler barely sparred. Instead, they focused on eviscerating Raffensperger.
Both took aim at his resistance to gun-control legislation, and his support of restricting abortions, even though the Office of the Secretary of State does not participate in the lawmaking process.
They attacked Raffensperger's support of revised voting regulations that took effect July 21, 2021.
Throughout their campaigns, both have claimed the voting law changes were meant to "disenfranchise" voters of color, and they repeatedly claimed the intent was to "suppress the vote" of minorities.
They took issue with Raffensperger's efforts to clean up voter rolls, and to ensure non-citizens were blocked from voting in Georgia.
They gave him no credit for certifying the 2020 election results in favor of Joe Biden, amid cries of fraud from his own party.
"We have to put together a plan to mitigate election disinformation, which is rampant, which is caused by Republicans," Nguyen said. "As secretary of state, I would create a division to solely address that."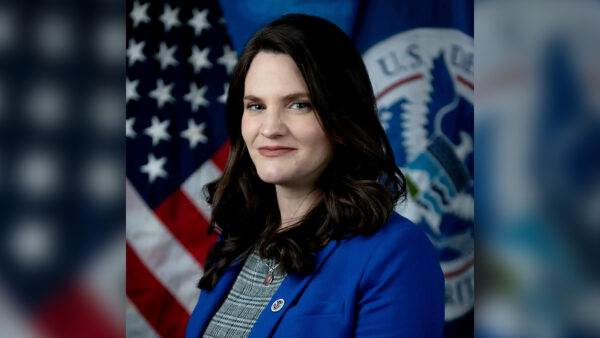 The U.S. Dept. of Homeland Security made a similar move in April, but the plan was met with widespread resistance. Three weeks after officials announced the creation of a federal Disinformation Governance Board, they backpedaled, saying they had "paused" those plans.
Nguyen chided Raffensperger for supporting an end to "no-excuse absentee ballot voting" and "discriminatory" legislation that required exact name matches with other government documents to validate voter registrations.
She was instrumental in having that practice eliminated in the state, she said.
"Georgia Republicans, they want to take the secretary of state seat for one reason and one reason only," Nguyen said. "It is to hijack our election system.
"It is important for us to tell Georgia voters exactly who Brad Raffensperger is, and he is not a friend to our democracy."
She said she would bring about "free, fair and efficient elections," where Raffensperger has failed.
Raffensperger did not respond to a request for comment from The Epoch Times.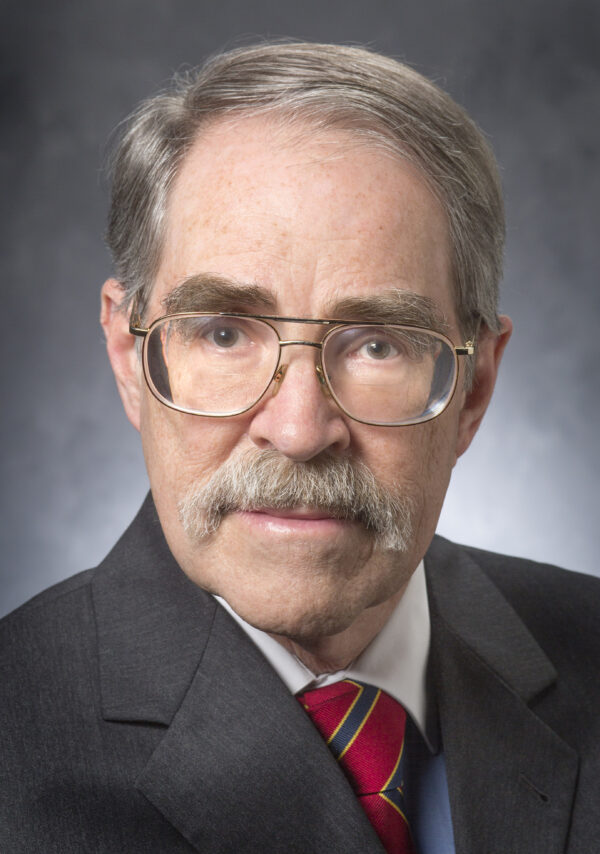 Do the new voting regulations in Georgia actually hamper voting?
Record-breaking turnout in the May primary elections seems to cast doubt on that concern.
"It's a good line for Democrats to argue," Bullock said. "Whether it's factually accurate? Well, we won't know that until after the election. But it is a good line for Democrats to use.
"And it is a line that will inspire Democrats to go to the polls. There's nothing that makes an item more desirable than the notion that you're not going to be able to get it."
Raffensperger was the first secretary of state to add a photo ID requirement for absentee ballots, conduct a full citizenship check of voter rolls, and conduct a statewide audit of voting systems, according to his campaign website.
The Heritage Foundation recently named Georgia No. 1 in the country for election integrity, the website states.