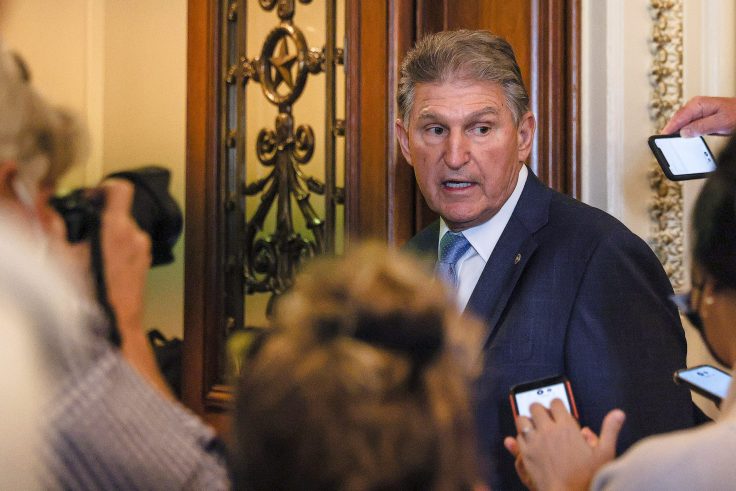 No Labels is roughly $50 million short of what it pledged to spend on a third-party presidential candidate in 2024, the group's tax filings show.
The self-described centrist organization had just $20 million on hand at the start of 2023 after dishing out $1.5 million in salaries to its six most senior employees, the Daily Beast reported. No Labels raised a total of $21.2 million in 2022, almost double the previous year's haul.
Until No Labels announces its decision on whether to mount a third party presidential candidate at a Dallas convention next April, its executives are living well. Nancy Jacobson, the No Labels CEO, raked in $300,000 in 2022, tax records show. The two co-executive directors, Margaret White and Elizabeth Morrison, earned $315,440 and $203,975 respectively as well.
Where No Labels gets its money is unknown. As a nonprofit, it is not required to disclose its donors—a fact that has fueled conspiracy theories on the left.
That $20 million figure is far from what the group, which seeks to "restore America's faith" in democracy, initially promised to raise in this period. In September 2022, the organization's leader told New York Times columnist David Brooks that it was prepared to spend $70 million mounting a third-party candidate in 2024.
The Times column sent Democratic operatives into a fit. Senior advisers to President Joe Biden rushed to meet with No Labels in June and accused the group of functioning as a spoiler for the Republican Party. Politico has referred to No Labels as a "third-party nightmare for Democrats," and Axios reported this month that the White House is "avoiding any public attacks that could give [No Labels] oxygen."
With just $20 million stashed away, No Labels' finances pale in comparison to the more than $90 million Biden's campaign said it had on hand in October. Former president Donald Trump, who leads the Republican primary field by double digits, had nearly $38 million banked at the end of September.
No Labels did not respond to a request for comment.
The group has yet to firmly commit to nominating a challenger to Biden and the eventual Republican nominee, although the group has routinely threatened to if their internal polling finds voters want a third option next November.
No Labels has only gained ballot access for 12 states, but expects to get on 16 others by the end of the year. The group's top choice for a candidate seems to be West Virginia Sen. Joe Manchin (D.), who has appeared at several of the group's events and announced this month he is not seeking reelection.
Manchin has been coy about whether he would mount such a bid, as has former Maryland governor Larry Hogan (R.), another No Labels fellow traveler. Another former Republican governor, Jon Huntsman of Utah, appeared with Manchin at a No Labels event in New Hampshire last July.
Although liberals believe No Labels is secretly working to reelect Trump by siphoning votes away from Biden, the group's founders have been explicit that their top goal is stopping the former president from winning a second term. Jacobson, who is a self-described Democrat, said in July that No Labels would abandon its project if internal polling showed a third party bid would hand Trump the election.
"We've said from the beginning, all of our lawyers have said, we're not going to offer our ballot line if it looks like it's going to be a waste of votes at all," she told NBC News.
Original News Source – Washington Free Beacon

Running For Office? Conservative Campaign Management – Election Day Strategies!