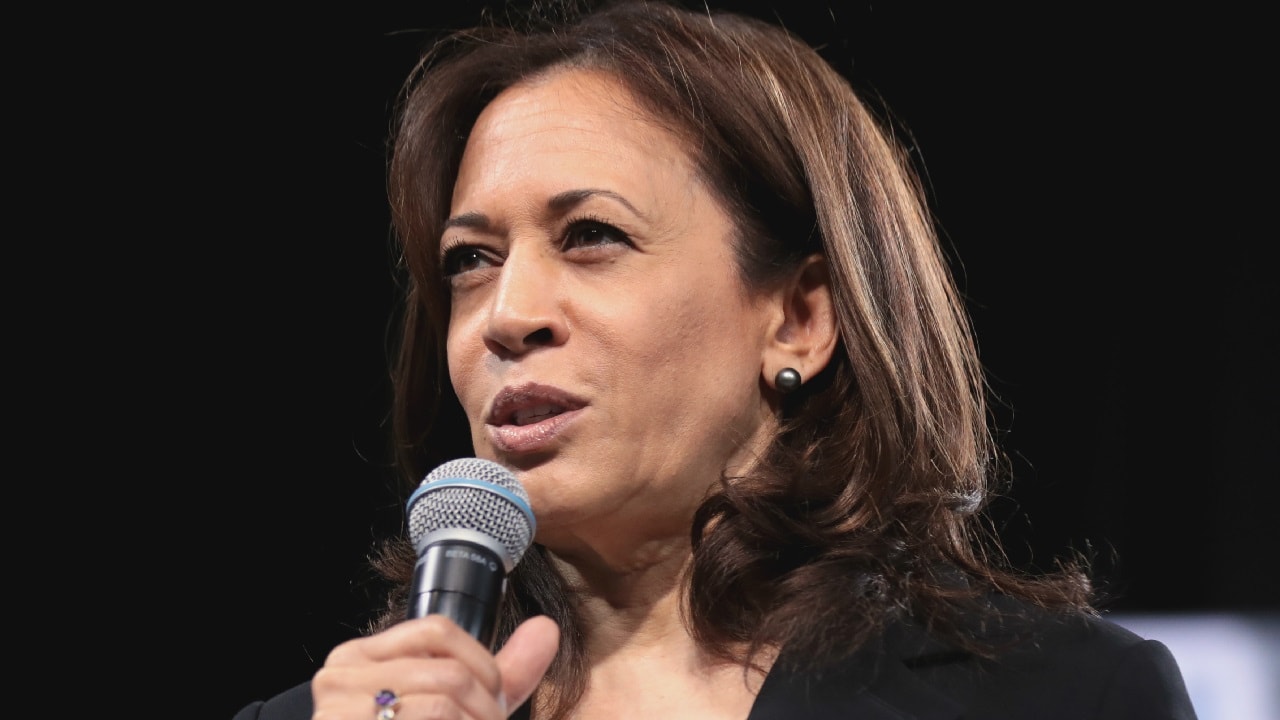 Are The Democrats Really Trying To Replace Kamala Harris? – Given her abysmal approval ratings, it's perhaps no surprise that there is an ongoing debate as to whether the Democrats should drop Vice President Kamala Harris for next year's presidential election.
It's a debate the party has been somewhat thrown into given the relentless Republican attack on President Joe Biden's age. A second term would see the President leave the White House for the final time at the age of 86, so it's a valid concern as to whether Biden would complete the full term, or resign and hand it over to the Vice President.
Recent public interviews have not been ringing endorsements for Harris, a politician who 42% of Americans believe makes them feel worse about the current administration.
Former House Speaker Nancy Pelosi refused to say whether she believed Harris was the best choice in an interview last week, as did senior House Democrat Jamie Raskin. Combined with prominent Republican candidate Nikki Haley's Harris-focused campaign, the Vice President is facing a lot of pressure.
Varney's View: Kamala Harris A Senator Again?
Fox Business host Stuart Varney indicated that the Democrats could replace Harris as Biden's running mate with California Gov. Gavin Newsom on Monday's Varney & Co.
"Among Democrats, there is intense anxiety about the president's ability to serve a second term," said Varney. "You've seen the polls. You know the story. He's too old and too frail. So, what are the Democrats doing about this?" he asked.
"They seem to be focusing on Vice President Harris. If she could somehow be persuaded to leave, voters' fears about a Harris presidency would go away. The process has already started. Top Democrats undermining her position," Varney added.
The broadcaster referenced an L.A. Times article which suggested replacing the 90-year-old California Sen. Dianne Feinstein with Harris, paving the way for Biden to appoint Gov. Newsom to the vice presidency.
Will It Work?
Ultimately, it's not the decision of the Democratic National Committee to select who can sit where.
Governors in 46 states can appoint temporary senators to fill a vacancy. Sen. Feinstein would have to resign, and Harris would have to accept the seat. That assumes, of course, whether Gov. Newsom wants to take the vice presidency.
While many would take the second highest office in the land with no questions asked, a potential presidential nominee must think further into the future than just their current term. Gov. Newsom's final term ends in 2026, which would provide him with two years to launch a presidential campaign of his own. It's likely that Americans will want a younger face in charge of the nation, and a Vice President Newsom may symbolize a hangover of 12 years of presidents in their 70s and later 80s.
Furthermore, as Harris has found out, a vice president's popularity is synonymous with their superior's. If Newsom is associated with a deeply unpopular President Biden, his future presidential prospects are toast.
It's a strategy worth discussing, for sure, but it's hard to envision the Democrats all-but admitting defeat with Kamala Harris and parachuting in a potential presidential successor.
Shay Bottomley is a British journalist based in Canada. He has written for the Western Standard, Maidenhead Advertiser, Slough Express, Windsor Express, Berkshire Live and Southend Echo, and has covered notable events including the Queen's Platinum Jubilee.
From the Vault
The GOP 2024 Presidential Field Just Got Smaller
'Take Him Off The Ballot': Donald Trump Gets More Bad News