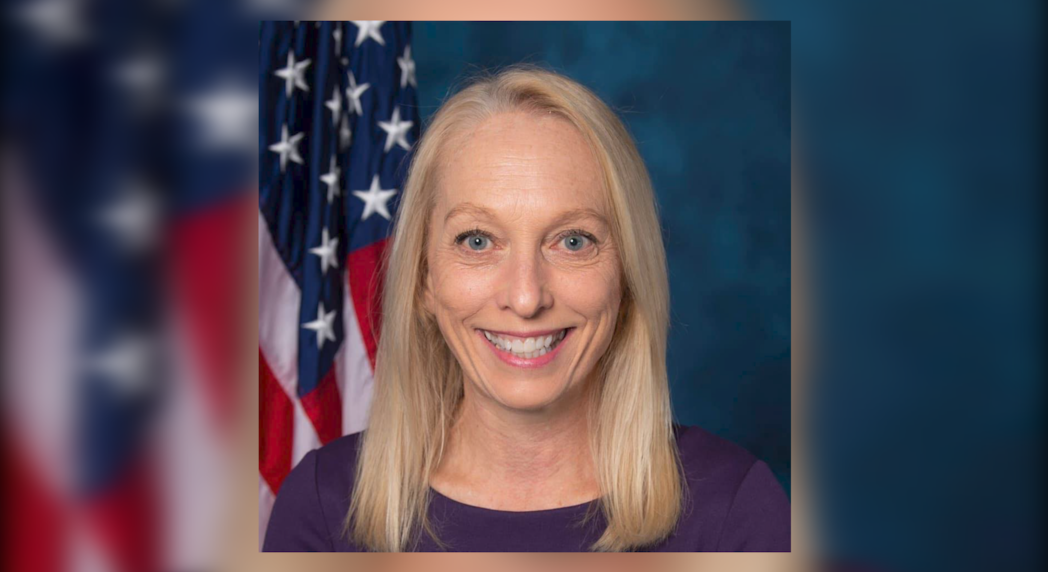 Five people were arrested hours after Pennsylvania Congresswoman Mary Gay Scanlon (D-5th District) was carjacked at gunpoint in South Philadelphia.
Scanlon, 62, was walking back to her parked car, an Acura MDX, at FDR Park around 2:45 p.m. Wednesday when she was approached by two armed men who demanded that she hand over her keys and other belongings, including her personal cell phone, federal cell phone and ID.
One of the men then drove off in her car while the other fled in a dark SUV. Scanlon was not physically harmed during the incident.
Wednesday night, the FBI tracked Scanlon's stolen vehicle. State Police found the car in front of Edge Fitness on 2800 Fashion Center Boulevard in Newark, Delaware. Police also arrested four men and a woman who were inside the vehicle. They have not yet revealed what charges the five suspects will face.
Our partners at KYW News Radio first made the report.
Mayor Jim Kenney later reacted to the incident.
Anthony Giordano, a South Philly resident who runs two community groups, told NBC10 Philadelphia there was another attempted carjacking at 11th and Porter streets earlier on Wednesday.
"Hopefully now that a congresswoman was carjacked it brings national attention to Philadelphia and something needs to be done," Giordano said.
City Councilmember Kenyatta Johnson, who represents the 2nd District covering parts of South Philly, told NBC10 his constituents feel the city is in a state of lawlessness.
"The individuals were carrying guns and so we're thankful she wasn't harmed but the level of gun violence and carjackings is totally unacceptable," Johnson said.
Johnson also said his constituents want support from both government and the community.
"Most importantly increasing public safety and making sure the perps are arrested and prosecuted to the fullest extent of the law," he said.
Since 2019, Scanlon has represented the 5th District, which covers all of Delaware County, part of Chester County, a small portion of southern Montgomery County and a section of South Philadelphia.