Users can wager if the first son will be held in contempt and whether the trial will uncover hidden assets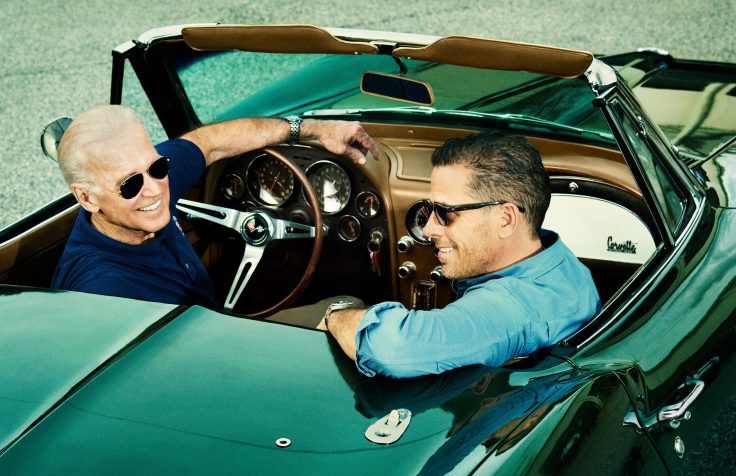 An online sportsbook launched a betting market based on Hunter Biden's child support dispute, laying odds on whether the troubled first son will be held in contempt of court, and if any hidden assets will be discovered during the trial.
BetUS.co told the Washington Free Beacon that it has been "closely following the developments in the Hunter Biden paternity trial" and will let users place prop bets on various aspects of the case. Wagers include "Will Hunter Biden be held in contempt of court before the trial concludes?"; "Will any undisclosed financial transaction or hidden assets of Hunter Biden be uncovered during the trial?"; and "Will any controversy surrounding the sale of Hunter Biden's art emerge during the trial?"
The news comes as Hunter Biden's former lover is asking the Arkansas circuit court to hold him in criminal contempt for allegedly failing to turn over financial information as ordered by the judge, the Free Beacon reported on Monday. Biden has been fighting to reduce his child support payments to his estranged four-year-old daughter and asked the court to block the tot from taking the "Biden" last name.
"The Hunter Biden paternity trial has raised important questions and generated widespread interest," said Tim Williams, a spokesman for BetUS.com. "Our prop bets allow individuals to actively engage with the legal proceedings and contribute to the ongoing conversation."
Williams said such betting markets can provide a "reflection of public sentiment," and have accurately predicted cases such as the 2018 conviction of former Trump campaign aide Paul Manafort.
"Rather than make any sort of political statement, our odds are designed to meet the demand of bettors on both sides of the political aisle," he said.
"With that said, most of these odds would indicate that our customers—so far at least—are betting against the First Son in his upcoming paternity trial."
Biden agreed to pay his daughter's mother, Lunden Alexis Roberts, $20,000 per month in child support in 2020, according to his lawyers, shortly after his father launched his presidential campaign. Prior to that, Biden had claimed in court that he was broke.
The case was reopened late last year after Biden filed a motion claiming that he could no longer afford the payments. Roberts's lawyers are demanding proof of his financial situation, noting that Biden has hired "some of the most expensive attorneys on planet Earth" to represent him.
If the parties are unable to reach an agreement, the case could go to trial as early as July.
In addition to the child support dispute, Biden is facing a federal tax investigation and a House Oversight Committee probe into potential influence-peddling by the Biden family.
Original News Source

Running For Office? Conservative Campaign Management – Election Day Strategies!