President Joe Biden and House Speaker Nancy Pelosi (D-Calif.) on Thursday promised to take action after a new law in Texas that bans most abortions went into effect.
The House of Representatives will, after it returns from recess, take up a bill that would limit states from restricting access to abortion, Pelosi said in a statement.
The Women's Health Protection Act would "permit health care providers to provide abortion services without limitations or requirements that single out the provision of abortion services for restrictions that are more burdensome than those restrictions imposed on medically comparable procedures, do not significantly advance reproductive health or the safety of abortion services, and make abortion services more difficult to access."
The Supreme Court late Wednesday declined to block the new Texas law, Senate Bill 8, prompting furious statements from many Democrats.
Pelosi said the law "necessitates codifying Roe v. Wade," the Supreme Court decision decades ago that ruled access to abortion is a constitutional right. She also said the House would vote and debate on the pro-abortion bill authored by Rep. Judy Chu (D-Calif.) and others "to enshrine into law reproductive health care for all women across America."
Abortion is the act of ending the life of an unborn baby.
Pelosi and Biden are both Catholics who support abortion, in contravention of their religion. Catholic leaders have mulled denying them communion over their pro-abortion stance, and Biden has been denied communion at least once.
Biden also Thursday denounced the Texas law, describing it in a statement as "an unprecedented assault on a woman's constitutional rights under Roe v. Wade, which has been the law of the land for almost fifty years."
The law lets private citizens bring lawsuits against doctors who perform abortions after fetal heartbeats are detected, or anybody else who allegedly aids or abets illegal abortions.
State officials, meanwhile, are blocked from enforcing the law.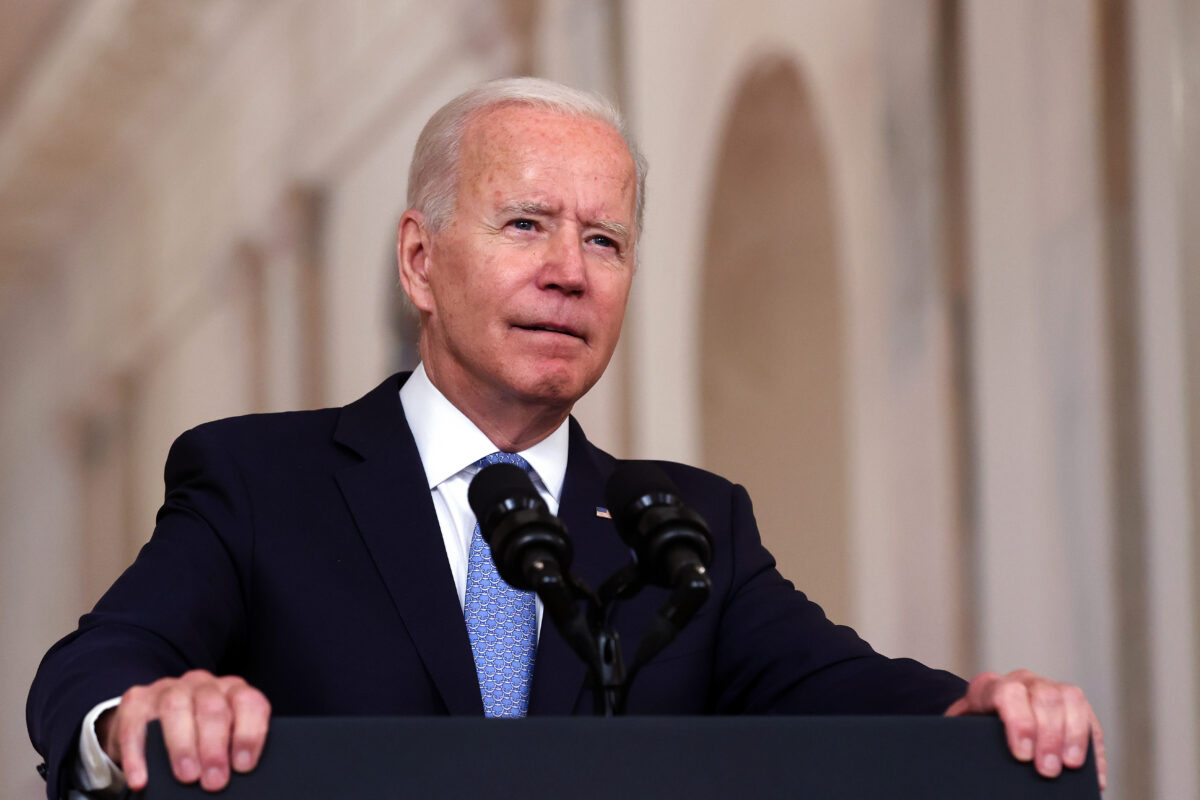 That unusual arrangement helped the law withstand initial scrutiny from the nation's top court, a majority of which said it was unclear whether the defendants in a lawsuit from abortion providers, including Texas Attorney General Ken Paxton, "can or will seek to enforce the Texas law against the applicants in a manner that might permit our intervention."
"Complete strangers will now be empowered to inject themselves in the most private and personal health decisions faced by women," Biden said.
Biden directed his Gender Policy Council and the Office of the White House Counsel to launch an effort to respond to the Supreme Court decision.
They will focus on seeing whether the Department of Health and Human Services and the Department of Justice can take steps "to ensure that women in Texas have access to safe and legal abortions as protected by Roe, and what legal tools we have to insulate women and providers from the impact of Texas' bizarre scheme of outsourced enforcement to private parties," he said.
Republicans, on the other hand, widely cheered the new law and the court decision that let it remain in effect.
"The Supreme Court just let Texas's pro-life law go into effect, saving countless innocent lives," Sen. Tom Cotton (R-Ark.) said in a statement.
"Most Americans think your abortion extremism is the radical position here—this common sense law protects babies with a heartbeat," added Rep. Ron Estes (R-Kan.).