The Department of Defense is set to review its "woke" diversity chief after a group of Republicans expressed their concerns regarding the federal officer's 2020 posts disparaging white people.
Kelisa Wing, the Chief of Diversity, Equity, and Inclusion at the Department of Defense Education Activity (DoDEA), has touted herself as "a woke administrator" and targeted white people in several posts on Twitter, according to Fox News.
"I'm so exhausted at these white folx in these [professional development] sessions," says a screenshot of a 2020 post by Wing.
Wing, an African American, mocked white people with the slang term "'CAUdacity," referring to audacity displayed by Caucasians.
"[T]his lady actually had the CAUdacity to say that black people can be racist too," it continues. "I had to stop the session and give Karen the BUSINESS."
"[W]e are not the majority, we don't have power," read the now-deleted post.
In a statement to Fox News, the DoD said the agency is launching a review.
"We are aware of news reports concerning an official at DoDEA," Cmdr. Nicole Schwegman, a DoD spokesperson, told Fox News on Sept. 16.
"The office of the Under Secretary of Defense for Personnel and Readiness is reviewing this matter."
The Epoch Times has reached out to the DoD for comment.
Anti-White Posts
Wing, who is responsible for overseeing the education of the Pentagon officers' school-aged children in the United States and overseas bases, had reportedly called out white people in several other posts.
In one post, Wing responded to a Twitter user who commented, "I am exhausted by 99% of the white men in education and 95% of the white women. Where can I get a break from white nonsense for a while?" according to Fox News.
Wing said, "If another Karen tells me about her feelings… I might lose it…"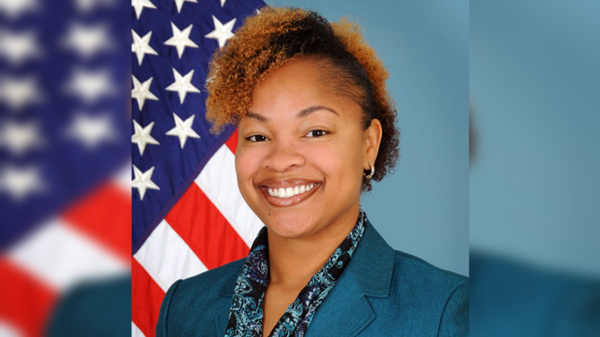 On another occasion, a user criticized an article by Wing, in which she claimed that "racism is ingrained in the very fabric of our country" and urged teachers to end "racial oppression."
Wing's response was "Bye Karen."
Wing's Twitter posts and profiles are now private. Fox News reported the federal officer made her account inaccessible to the public when the news outlet reached her for comment, adding that she didn't reply to the request. In addition, the contact button on her website is not working.
Wing, a U.S. Army veteran, had served as the diversity, equity, and inclusion specialist with DoDEA before she was promoted to chief of the agency in December 2021. DoDEA is a federally operated school system directing and managing prekindergarten-through-12th grade for children of the agency's staffers in the United States and overseas.
Tom Brady, Director of the DoDEA, once stated, "Kelisa Wing is exactly the right person to lead our efforts in building on the foundational work done to support meaningful change in our organization."
Reaction
The controversial posts raised GOP concerns. More than a dozen House Republicans, led by Elise Stefanik (R-N.Y.) and Scott Franklin (R-Fla.), wrote a letter to Defense Secretary Lloyd Austin on Sept. 16, saying "these racially divisive comments are directly counterproductive to the goal of a professional and diverse military."
"We must oppose racism wherever it occurs, but an approach that singles out one group or race is at odds with the military's proud history of racial integration," the lawmakers wrote. "For these reasons, we are concerned that Ms. Wing's rhetoric is not in line with the values and standards of the DoD."
The group of Republicans also raised alarms over several progressive books for children co-authored by Wing, such as one titled "What is White Privilege?"
The book, which Wing co-wrote with Leigh Ann Dickerson, says that "If you are White you might feel bad about hurting others or you might feel afraid to lose this privilege."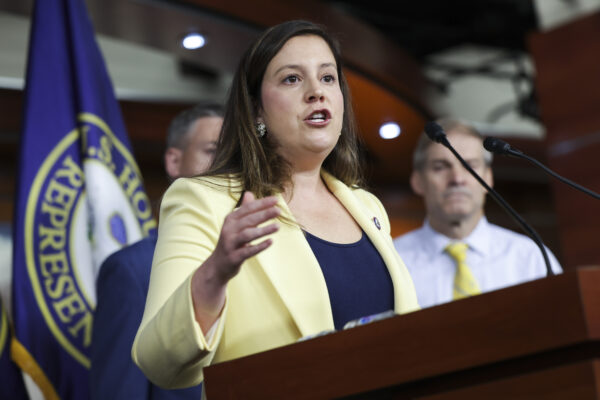 "The fact that Ms. Wing's history of advocating for extreme woke ideologies was not uncovered—or worse, ignored—must be remedied," Stefanik said in a separate statement to The Epoch Times.
"The Department of Defense must realign their priorities away from woke ideologies and back to strengthening our national defense," Stefanik continued.
"Right now, as the Pentagon fails to fill our military ranks and our adversaries around the world rapidly increase their capabilities, the Department of Defense has routinely prioritized adhering to woke ideologies instead of strengthening our national defense," she said. "This is shameful and an insult to the brave men and women who selflessly serve our nation."
Eva Fu contributed to the report.