Democrats Nida Allam and Valerie Foushee are spending record amounts of money in a battle for North Carolina's Fourth Congressional District primary.
The most expensive Democratic congressional primary in North Carolina's history seems illogical at first. It's a fight between two candidates with an almost-identical platform and similarly high chances of winning the general election.
But at the core, the political battle between Allam and Foushee seems to be about the nationwide conflict between radical Democrats hoping to bring the party further left and party loyalists.
Although Allam and Foushee share a similarly radical platform, Allam has several campaign planks that seriously offset even traditional Democratic Party positions.
"It's a misnomer that this is a progressive versus a moderate," said Democratic campaign strategist Morgan Jackson. "This is a progressive versus ultraprogressive."
The fourth district is solidly Democratic, so the primary winner will likely go to Congress, influencing at least the next two years of national Democratic politics.
In some ways, the Democratic Party conflict in North Carolina began in 2018 with the arrival of "The Squad" to Congress.
When New York Rep. Alexandria Ocasio-Cortez (D), Massachusetts Rep. Ayanna Pressley (D), Minnesota Rep. Ilhan Omar (D), and Michigan Rep. Rashida Tlaib (D) arrived as new congresswomen, they had several key political traits in common.
Each was a relatively young woman with an activist background, devoted to bringing radical politics to a national scale.
"To me, capitalism is irredeemable," Occasio-Cortez said in 2019.
While the current Democratic Party platform supports a $15 minimum wage, support for the American alliance with Israel, and policies to achieve net-zero greenhouse gas emissions by 2050, members of The Squad took an extreme approach.
Tlaib called for a $20 minimum wage, Omar accused Israel of "terrorism," and Occasio-Cortez backed the Green New Deal which demands 100 percent clean energy by 2030.
As they near four years in Congress, few of their best-known policies have become law. But their stunts have colored the Democratic Party's image nationwide. Supporting their policies also because increasingly popular among mainstream Democrats.
Despite legislative failures, The Squad has continued to grow in number adding two more members, Missouri Rep. Cori Bush (D) and New York Rep. Jamaal Bowman (D).
Allam, a young Muslim woman and activist who supports many of The Squad's policies, would add to their growing political power.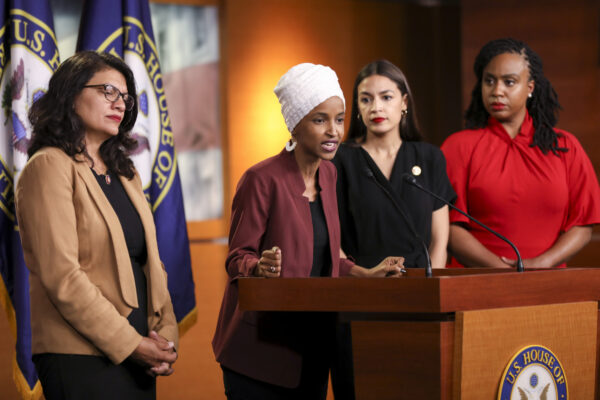 Previously, Allam worked as a political director for socialist Bernie Sanders' presidential campaign.
Until a few weeks ago, she led the Fourth District's candidates in fundraising, a likely indicator that the race was hers to win.
Allam has attended rallies that chanted slogans for the elimination of Israel, overturning nearly 60 years of U.S. Middle Eastern diplomacy strategy. She also supported more than tripling the federal minimum wage to $23 an hour.
Then, several major political groups started raising funds for her opponent.
Foushee Fight
Foushee's campaign platform strongly resembles Allam's, but her political background differs significantly.
Also a minority woman, Foushee has a very different history with the Democratic Party.
Foushee has spent the past 24 years in politics, going from school boards to the North Carolina state Senate. Her long history with the North Carolina Democratic Party has earned her endorsements from nearly 30 North Carolina political leaders.
Even so, her platform shares enough with The Squad to classify her as a radical progressive. Like Allam, she supports the Green New Deal, a higher minimum wage, and the removal of abortion restrictions.
But on several measures, Foushee is less extreme than The Squad's goals.
She still supports the U.S. alliance with Israel and her suggested $15 minimum wage is $8 short of Allam's preference.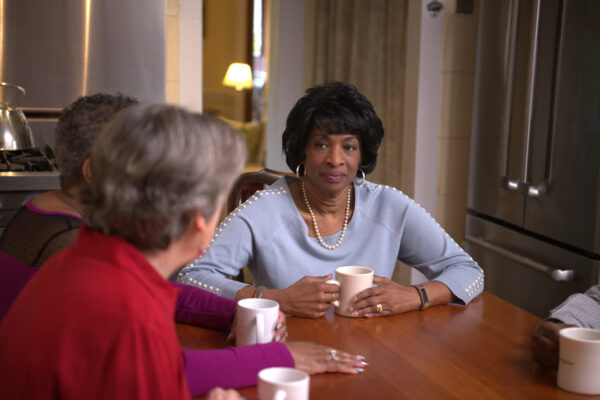 The rocket fuel for Foushee's campaign came from out-of-state political action committees including pro-abortion group Emily's List, the Congressional Black Caucus PAC, and the American-Israel Public Affairs Committee.
Various political groups have given millions to bolster Foushee's campaign. The donations to Foushee are so large as to be counterproductive.
North Carolina state representative Marcia Morey (D) withdrew her endorsement of Foushee over concerns that she had taken too many out of state donations.
"I thought she would disavow undue outside influence of bundled PAC money. I am very disappointed she did not," said Morey. Then she endorsed Allam's campaign.
Whether Allam or Foushee wins the primary, the Fourth District will likely have a relatively equivalent far-left representative.
But Democrat leaders seem acutely aware of the difference between a Democrat-allied radical like Allam and a radical-allied Democrat like Foushee.
"It's definitely, 'We don't want more progressives; we don't want another member of The Squad [expletive] with our establishment politics,'" said Ryan Jenkins, the leader of the Progressive Caucus of the North Carolina Democratic Party. "The Squad really turned D.C. upside down a bit."