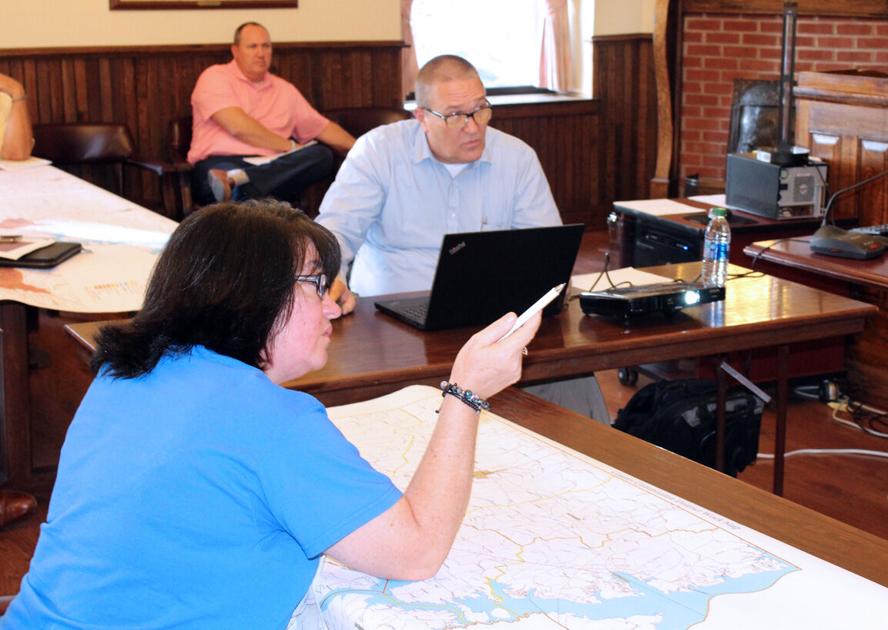 Henry County took a step forward in the redistricting process Monday, with a county committee giving a preliminary nod to some changes that shift parts of the county's population to different voting districts.
The state is launching its redistricting process, as it does after each federal census.
The goal in the process is to equalize the population figures in the five voting districts in the county as much as possible.
Mike Galey, who works for the state's County Technical Assistance Service (CTAS) attended the meeting of the county Redistricting Committee Monday afternoon at the courthouse.
Galey told the panel that a portion of the population of the 3rd District should move to the 1st District and part of the 5th District should move to the 4th District.
Galey had worked up some proposed changes and showed the committee his proposals, which included:
• Moving about 360 people from inside the 3rd District to the 1st District, with the 1st District boundaries extending all the way east to the county line and continuing to stretch north to the Kentucky state line.
• Moving about 545 people from inside the 5th District to the 4th District, with the new portion of the 4th District to include an area south along Tyson Avenue from East Wood Street to near Joy Street.
Those two moves would put all five voting districts under the 5% variance recommended by the state from the ideal population of each district.
That ideal population would be 6,440 people in each district.
The change involving the 4th and 5th districts was the second option explored by the committee.
Galey's first option Monday was to move an area including Jackson Drive, Anderson Drive and Guthrie Road over to the 4th District, but that move was shelved when Greg Carter, a county commissioner from the 5th District, pointed out his address would be included in that move.
Rather than move any commissioner to a new district, the panel opted to move to a second suggested plan instead.
County Mayor John Penn Ridgeway said the new boundaries will be shown to the full County Commission at its meeting Oct. 18.
The county has until the end of the calendar year to have redistricting process completed.