A Republican congressman who voted to impeach then-President Donald Trump narrowly won his bid for another term, an unusual development for a GOP member who supported the Trump impeachment.
Rep. David Valadao (R-Calif.) is projected by The Associated Press to beat Democrat Rudy Salas in the race to represent California's 22nd Congressional District.
"The Central Valley is my home, and I am once again humbled by the Central Valley's support and faith in me. Thank you #CA22, time to get back to work!" Valadao, 45, said in a statement.
Salas, 45, a California assemblyman, has not yet conceded.
The delay in the call stemmed from how long California takes to tally votes. Virtually all other House races have been called since the midterms, which took place on Nov. 8.
As of Tuesday, Valadao had 51,842 votes, or 51.7 percent, according to unofficial results from the California Secretary of State's office. Salas had 48,461. All precincts have reported votes, but some still had votes left to count.
The win gives Republicans at least one more seat in the House starting January 2023, enlarging what will be a slim majority.
Valadao was in Congress from 2013 to 2019. He lost to Democrat TJ Cox in the 2018 election, but beat Cox in 2020 to return to the House.
Just days after being sworn in, Valadao joined with nine other Republicans to impeach Trump.
"President Trump was, without question, a driving force in the catastrophic events that took place on January 6 by encouraging masses of rioters to incite violence on elected officials, staff members, and our representative democracy as a whole," Valadao said at the time, referring to the Jan. 6, 2021, breach of the U.S. Capitol. "Based on the facts before me, I have to go with my gut and vote my conscience. I voted to impeach President Trump. His inciting rhetoric was un-American, abhorrent, and absolutely an impeachable offense. It's time to put country over politics."
Trump was acquitted by the Senate after he left office.
Trump has criticized all the GOP members who voted to impeach him, as well as the senators who voted to convict him. He has urged voters to vote them out of office.

Most Leaving Office
The majority of lawmakers who fall into one of those categories have either left office or lost bids for new terms.
Rep. Liz Cheney (R-Wyo.), the highest-profile Republican member to support impeachment, lost her primary in August to lawyer Harriet Hageman. Hageman easily won the general election.
Rep. Jaime Herrera Beutler (R-Wash.) lost in her primary to Joe Kent, a veteran. The general election was called for Democrat Marie Gluesenkamp Perez, though the margin is close triggering a recount.
Rep. Tom Rice (R-S.C.) lost in his primary to Russell Fry, a former South Carolina state representative. Fry emerged victorious in the general election over Democrat Daryl Scott.
Rep. Peter Meijer (R-Mich.) also went down in the primary, losing to former Trump administration official John Gibbs. Democrat Hillary Scholten trumped Gibbs in the general election.
Hageman, Kent, Fry, and Gibbs received endorsements from Trump.
Reps. Adam Kinzinger (R-Ill.), Anthony Gonzalez (R-Ohio), John Katko (R-N.Y.), and Fred Upton (R-Mich.) decided not to run for reelection.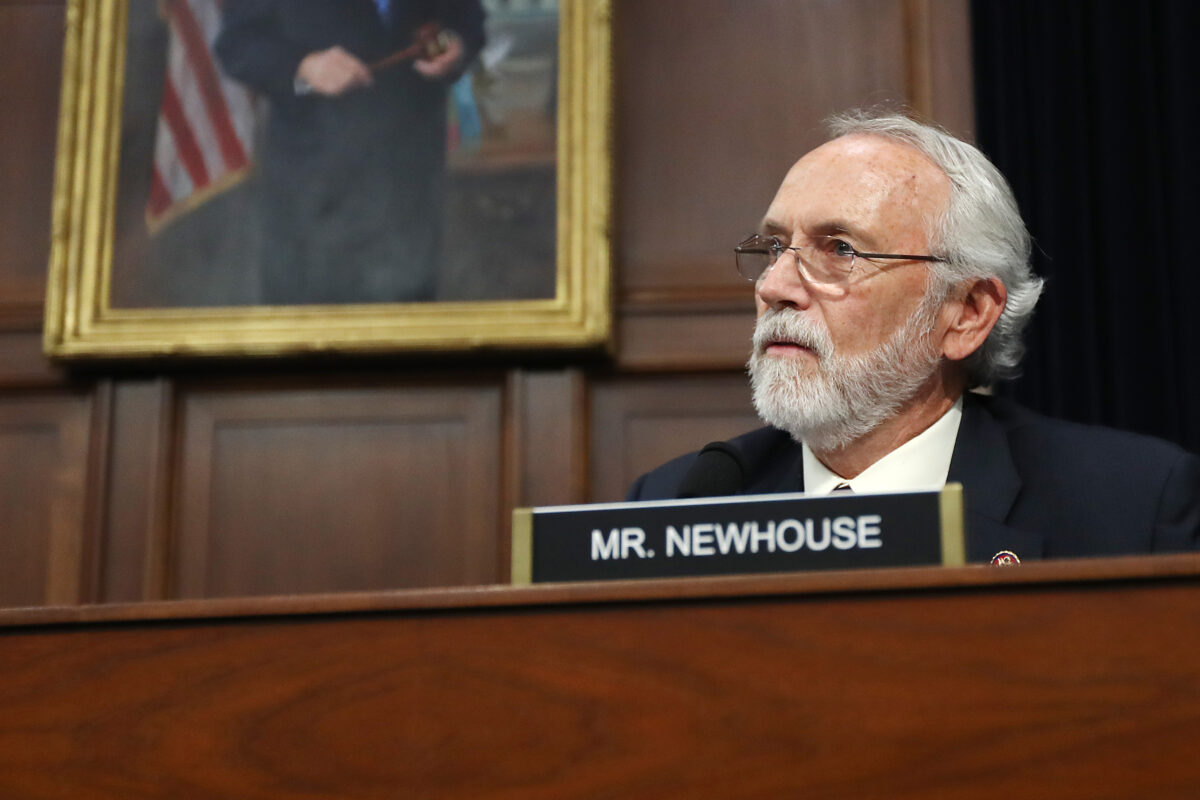 Another Survivor
Rep. Dan Newhouse (R-Wash.) survived his primary against Loren Culp, a police chief, and triumphed over Democrat Doug White in the general election.
"I want to thank each and every one of you who voted and supported me and my campaign from the bottom of my heart. I am humbled and honored to be given the opportunity to continue to serve Central Washington in Congress once again," Newhouse said in a statement after the race was called.
Newhouse represents Washington's 4th Congressional District.
He has been in office since 2015.

Murkowski
Seven GOP senators voted to convict Trump, but only one of them was up for releection in 2022.
Sen. Lisa Murkowski (R-Alaska) faced off with former Alaska Department of Administration commissioner Kelly Tshibaka and Democrat teacher Patricia Chesbro in the general election.
Alaska employs ranked choice voting, which features voters ranking candidates. If no candidates earn a majority of the vote, then the second-place votes from the candidate in last place are tallied for the other candidates.
Tshibaka was ahead after the election but Murkowski has taken the lead after the ranked choice process started.
Murkowski was backed by Senate Republican Leader Mitch McConnell (R-Ky.) and some other Republicans, while Trump supported Tshibaka.
Several senators who voted to convict Trump are leaving office.
Sen. Ben Sasse (R-Neb.) is slated to step down to become president of the University of Florida. Sen. Pat Toomey (R-Pa.) chose to retire rather than seek another term. Democrat Pennsylvania Lt. Gov. John Fetterman beat Republican nominee Dr. Mehmet Oz in the race to succeed Toomey. Sen. Richard Burr (R-N.C.), who also opted against running, will be replaced by Rep. Ted Budd (R-N.C.), who beat Democrat Cheri Beasley.
Sen. Mitt Romney (R-Utah) is up for reelection in 2024. The others—Sens. Susan Collins (R-Maine) and Bill Cassidy (R-La.)—won new six-year terms in 2020.