Republicans on the House Oversight Committee are turning attention to the Secret Service with another demand for information on visitors to President Biden's Wilmington, Delaware, home where classified documents were recently found.
Chairman James Comer, R-Ky., sent a letter to the Director of the Secret Service Kimberly Cheatle Monday to request visitor information as part of the GOP's investigation into Biden's "mishandling" of classified documents. The request was made to the Secret Service after the White House said it does not keep a log of visitors to Biden's home.
"Given the White House's lack of transparency regarding President Biden's residential visitor logs, the Committee seeks information from the Secret Service regarding who had access to his home since serving as Vice President," the letter said.
COMER SETS SIGHTS ON PENN BIDEN CENTER, DEMANDS LIST OF EMPLOYEES WHO COULD ACCESS CLASSIFIED DOCUMENTS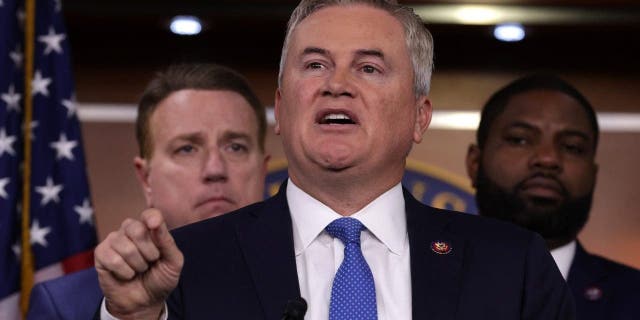 Comer said Biden has made "approximately 52 trips," totaling 164 days, to his Wilmington home since taking office as president.
The White House has said there is no visitor log for Biden's Wilmington house. While the White House has not kept a list, the Secret Service does collect information on guests with regular access to the home.
Fox News learned last week that the Secret Service is prepared to offer names of people who visited President Biden's Wilmington, Delaware, home if requested by Congress.
"On January 15, the Committee wrote White House Chief of Staff Ron Klain and requested a visitor log of President Biden's Wilmington home during his presidency. In response, the White House claimed that they do not maintain such visitor logs. According to Secret Service personnel, the Secret Service 'does generate law enforcement and criminal justice information records for various individuals who may come into contact with Secret Service protected sites,'" the letter by Comer said.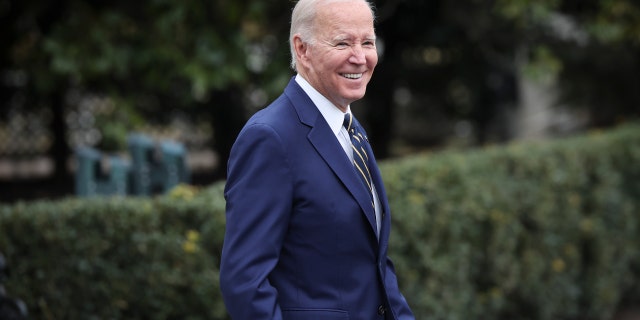 Comer's letter asked for "all documents and communications related to visitor information at President Biden's Wilmington, Delaware home from January 20, 2017, to present."
Republicans are asking for the information by Feb. 6.
CLICK HERE TO GET THE FOX NEWS APP
The Secret Service did not immediately respond to Fox News Digital's request for comment.
Original News Source Link

Running For Office? Conservative Campaign Consulting – Monthly Rates!