Raisi set to attend UN annual gathering next week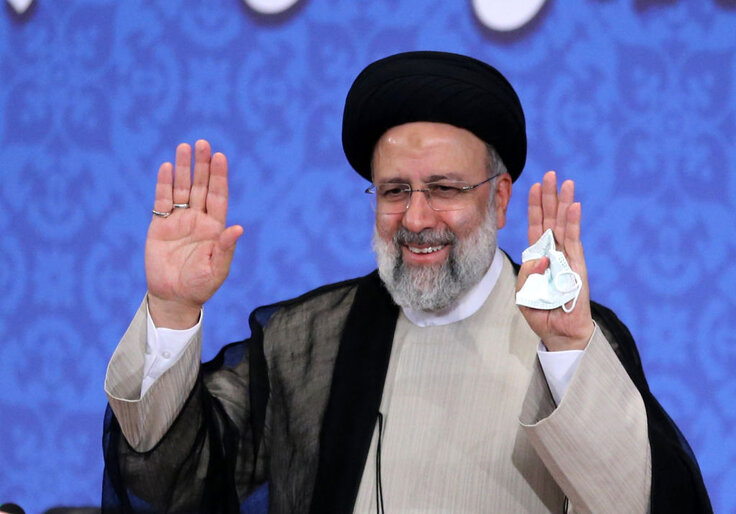 Republican lawmakers are spearheading an effort to ban Iran's president from entering the United States to attend the United Nations annual gathering next week.
Rep. Claudia Tenney (R., N.Y.) and Sen. Ted Cruz (R., Texas) introduced legislation on Tuesday that will make it illegal for Iranian president Ebrahim Raisi and his delegation to attend the U.N. General Assembly in New York City, according to a copy of the legislation obtained by the Washington Free Beacon.
The U.N.'s annual conference brings leaders from across the globe together for a week of meetings, and is often used by dictators and anti-U.S. figures as a platform to disseminate propaganda. Last year, Raisi delivered a speech that assailed the United States for withdrawing from the 2015 nuclear accord and claimed his country is a beacon of justice, comments that came as Tehran's hardline police forces murdered pro-democracy protesters in the streets.
Republicans like Tenney and Cruz maintain that Raisi has no right to be hosted in New York City as his government fosters terrorism across the globe and launches attacks against U.S. forces and allies in the Middle East. While the legislation stands little chance of passing prior to Raisi's arrival next week, the lawmakers say it is important to show that "terrorists are not welcome in the U.S."
"It is imperative we stop Raisi and his associates from setting foot on American soil," Tenney told the Free Beacon. "Raisi, whose nickname is 'the Butcher of Tehran,' has a record of grave human rights abuses and orchestrating terrorist activities worldwide." Raisi helped organize the execution of around 5,000 dissidents in the 1980s, and has defended the regime's murders.
The legislation, dubbed the SEVER Act, will "show the international community that terrorists are not welcome in the U.S.," Tenney said.
The bill builds upon sanctions issued by former president Donald Trump and could serve as a model for future Republican administrations to ban Iranian officials and other terror-designated regimes from attending the U.N.
There has long been an appetite among Republicans in the House and Senate to stop Iranian officials and other anti-American leaders—such as Palestinian president Mahmoud Abbas—from using the U.N. as a vehicle to attack Western values and foment hatred, particularly against Israel.
Tenney and Cruz also introduced the SEVER Act last year, but it did not pass.
Iran's Raisi is scheduled to land in America next week on the heels of a hostage deal with the Biden administration that freed up $6 billion in revenue for the hardline government.
Raisi's appearance at the U.N. also comes on the one-year anniversary of popular uprisings in Iran over the death of a young woman who was killed by the country's morality police. The protest movement is still percolating in the country.
U.S.-based Iranian dissidents are expected to organize a series of protests in New York around Raisi's visit.
Original News Source – Washington Free Beacon

Running For Office? Conservative Campaign Management – Election Day Strategies!