Republican lawmakers quickly rejoiced in the acquittal of Kyle Rittenhouse on Nov. 19 while Democrats condemned the jury's decision.
"I believe justice has been served in the Kyle Rittenhouse trial," Sen. Ron Johnson (R-Wis.) said in a statement.
"Justice! Rittenhouse Not Guilty on all counts," Rep. Thomas Massie (R-Ky.) added.
Rittenhouse faced five counts, including first-degree reckless homicide. He could have been sentenced to up to life in prison if convicted on the most serious charge.
Jurors were convinced by the defense's argument that Rittenhouse acted in self-defense when he shot three men in Kenosha, Wisconsin on Aug. 25, 2020. Video footage showed two of the men attacking Rittenhouse and the third moving towards him. That man "lunged" at Rittenhouse, a witness said.
Prosecutors had alleged Rittenhouse was at fault for defending himself against the men, claiming at one point he should have fought them with his fists.
Democrats argued Rittenhouse should have been convicted while perpetrating some of the falsehoods that spread widely about what happened.
"Anthony Huber and Joseph Rosenbaum are victims. They should be alive today. The only reason they're not is because a violent, dangerous man chose to take a gun across state lines and start shooting people. To call this a miscarriage of justice is an understatement," New York City Mayor Bill de Blasio wrote on Twitter.
Rittenhouse did not carry a gun across state lines, the trial heard.
Rep. Andy Levin (D-Mich.) said he also felt the shootings were unjustified.
"Gravely disappointed, but not surprised by the Rittenhouse verdict. Lack of commonsense gun laws and systemic racism infused in the judicial proceedings allowed him to kill two innocent people as they protested peacefully for black lives. Now, he gets to walk free," he said.
Rittenhouse is white but so were all three men he shot.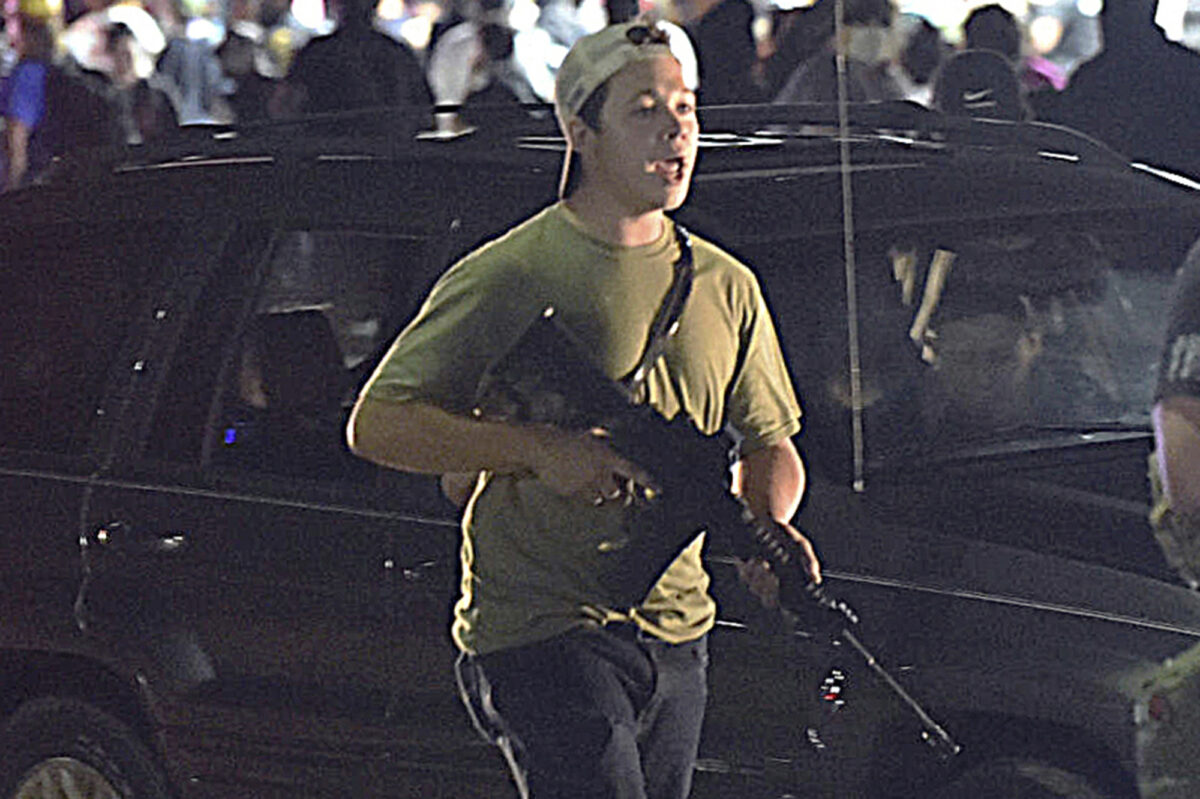 "This is yet, ANOTHER, gut wrenching verdict. We have two systems of justice in America. It's wrong, and it needs to be fixed. I'm thinking of the families affected by today's miscarriage of justice, and I won't stop fighting for reform in Congress," Rep. Brenda Lawrence (D-Mich.) said.
Some lawmakers called for peace in the wake of the verdict.
"I hope everyone can accept the verdict, remain peaceful, and let the community of Kenosha heal and rebuild," Johnson said.
Rep. Bryan Steil (R-Wis.) said people should "be calm and express their views lawfully and peacefully."
The 2020 shootings came after several days of riots in Kenosha that saw a number of buildings burned to the ground and clashes between rabble rousers and law enforcement.
Rittenhouse and a friend say they were asked by the family of a business owner to defend the business, though the relatives of the owner said in court that wasn't true.
The rioting was set off by the police shooting of Jacob Blake in Kenosha. Blake resisted arrest and refused to drop a knife he was wielding, an investigation found. The officer who shot him was not charged.
"No verdict will be able to bring back the lives of Anthony Huber and Joseph Rosenbaum, or heal Gaige Grosskreutz's injuries, just as no verdict can heal the wounds or trauma experienced by Jacob Blake and his family," Wisconsin Gov. Tony Evers, a Democrat, said in a statement.
"No ruling today changes our reality in Wisconsin that we have work to do toward equity, accountability, and justice that communities across our state are demanding and deserve," he added.