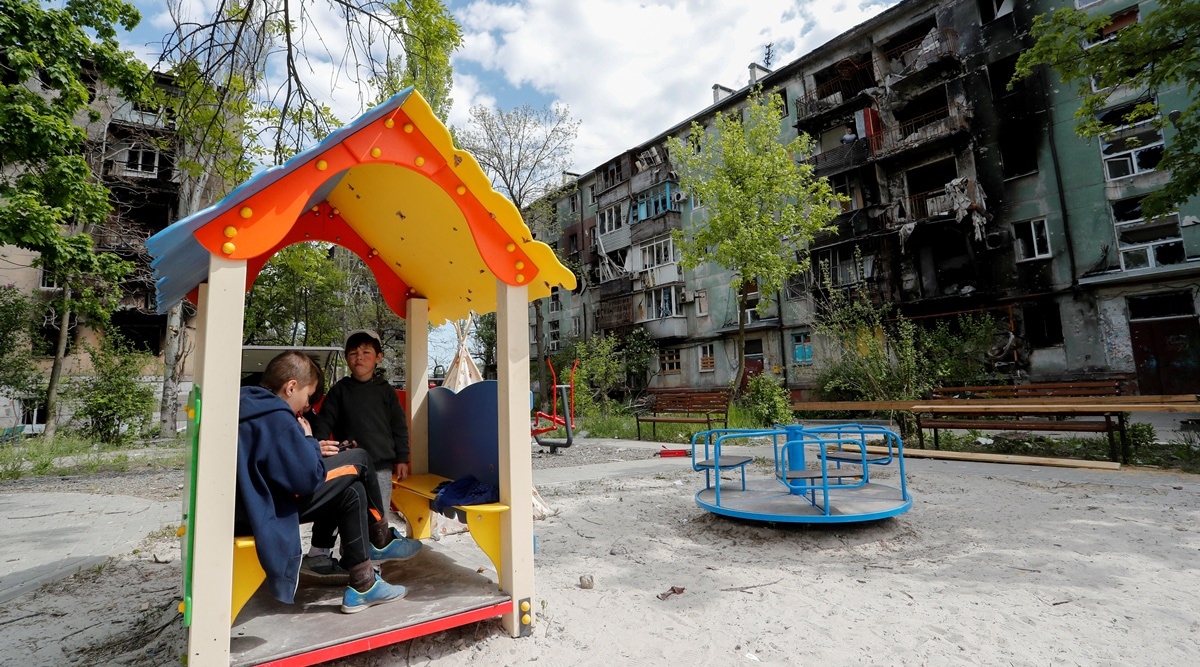 Children gather at a playground during Ukraine-Russia conflict in the southern port city of Mariupol, Ukraine May 11, 2022. (Reuters)
Russia Ukraine War Live, Russia Victory Day: Finland is expected to announce Thursday its intention to join Nato with Sweden likely to follow soon after, diplomats and officials said, as Russia's invasion of Ukraine reshapes European security and the Atlantic military alliance. Meanwhile, Ukraine's armed forces' general staff said it had recaptured Pytomnyk, a village on the main highway north of the second-largest city of Kharkiv, about halfway to the Russian border.
Finland and Sweden are expected to be granted membership quickly, paving the way for increased troop presence in the Nordic region during the one-year ratification period. In the wider Nordic region, Norway, Denmark and the three Baltic states are already Nato members, and the addition of Finland and Sweden would likely anger Moscow, which says Nato enlargement is a direct threat to its own security.
In other news, Moscow has imposed sanctions on the owner of the Polish part of the Yamal pipeline that carries Russian gas to Europe, as well as the former German unit of the Russian gas producer Gazprom, whose subsidiaries service Europe's gas consumption. Energy prices rose as the European Union weighs a possible embargo on Russian crude.
Russia-Ukraine Crisis: Russia pummels port of Odesa in attempt to disrupt supplies; US House passes $40 billion bill for Ukraine. Follow latest updates here