With U.S. national debt set to default on Thursday, Sen. Joe Manchin, D-W.V., signaled America has a "debt problem" that needs bipartisan fixing in a first on FOX Business interview.
"We have to work together. It's bipartisan, it's always been bipartisan as far as the debt ceiling," Manchin said on "Mornings with Maria" Wednesday in Davos, Switzerland. "I think what we have to do is realize that we have a problem. We have a debt problem."
"We're $31.4 trillion in public debt right now," the senator continued, "and all we're saying is, should we not make sure that we all recognize how we got there, how we prevent from going further?"
Manchin's comments come just one day before the U.S. will hit its statutory debt limit. Unless Congress takes swift action, the government may not be able to pay its bills as early as June.
SEN. JOE MANCHIN APOLOGIZES AFTER TRASHING 'OPEN PRESS SYSTEM' ON DAVOS PANEL
Treasury Secretary Janet Yellen had warned that the department will begin deploying "extraordinary measures" this week to prevent the U.S. from defaulting on its obligations.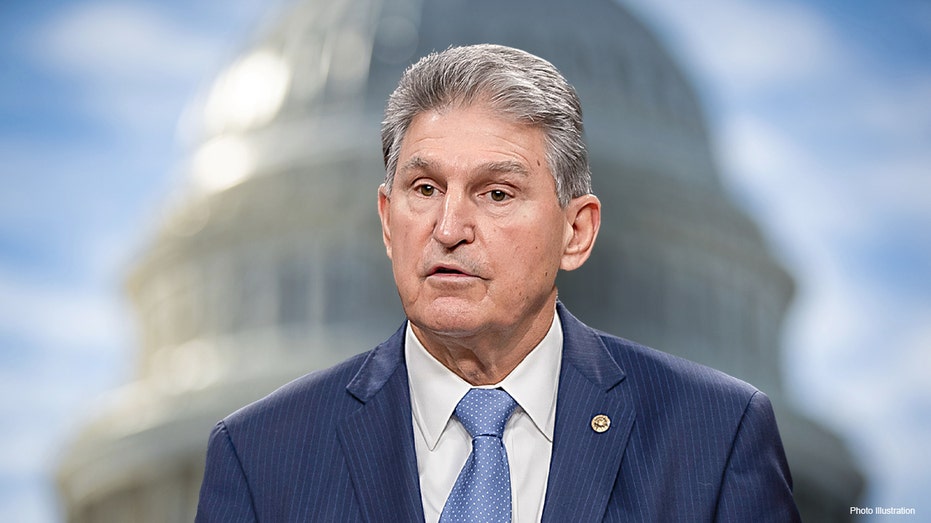 The emergency moves should give Congress until at least early June to raise or suspend the country's current $31.4 trillion borrowing limit. Despite the warning from Yellen, neither Democrats nor Republicans have made any moves toward striking a deal on increasing the debt ceiling.
While some GOP lawmakers have indicated a desire for spending and budget cuts in the upcoming fiscal face-off, Democrats like Manchin say programs like Social Security, Medicare and Highway Trust Fund are off the table.
"We're not getting rid of anything, and you can't scare the bejesus out of people saying we're going to get rid of Social Security, we're going to privatize. That's not going to happen," Manchin said. "But we should be able to solidify it, so the people who have worked and earned it know they're going to get it."
"In my state of West Virginia, Medicare and Social Security is a lifeline," the senator added. "That's the lifeline for 60% of the people. And they were hard workers, but they don't have big pensions. They don't have big retirement systems. They have this, and we're going to make sure we protect it."
Manchin confirmed he's already spoken with House Speaker Kevin McCarthy on the issue, and hopes to engage in further conservation with the newly-elected speaker on bringing Democrat and Republican ideas together.
"That guarantees it comes to the floor for a vote. So the American people see that we have some solutions. It might pass and it might not," Manchin explained, while also pitching the possibility of a Simpson-Bowles-type commission: "If we can do that, and we say, okay, we agree to raise the debt ceiling, as long as we agree to identify the debt we have and how we start reducing it."
U.S. DEBT CEILING WILL REQUIRE TREASURY 'EXTRAORDINARY MEASURES' TO AVOID DEFAULT
While speaking at a Martin Luther King Jr. Day event Monday, the president blasted Republicans, calling them "fiscally demented" while touting what he called Democrats' accomplishments and claiming that they are the fiscally responsible party.
Though the White House has claimed it won't negotiate any budget cuts with Republicans in order to raise the debt ceiling, Manchin predicted the president will eventually enter discussions with both parties.
"I know there's so much rhetoric that comes out, and I think everyone knows we cannot default on our debt in the United States of America," Manchin said. "There's full faith in the government and Treasury that we're going to pay our debts."
The senator spoke further on the importance of putting forth a balanced budget each year as many states, counties and cities do.
"So here we are, we've got a big debt now. We've got to pay for it… It's different because the federal government has a whole different role with all the responsibilities, so I understand that," Manchin said. "But you can still be fiscally responsible. We have not been fiscally responsible."
GET FOX BUSINESS ON THE GO BY CLICKING HERE
Despite coming up with "a lot" of proposed congressional budgets, Manchin said not a single one has gotten the green light.
"We haven't passed one. We've come up with a lot of them. We haven't passed it," he said. "Both administrations, no matter who the president has been, their budget has not been basically accepted and then voted on."
FOX Business' Megan Henney and Sarah Rumpf contributed to this report.
Original News Source Link

Running For Office? Check out Conservative Campaign Management