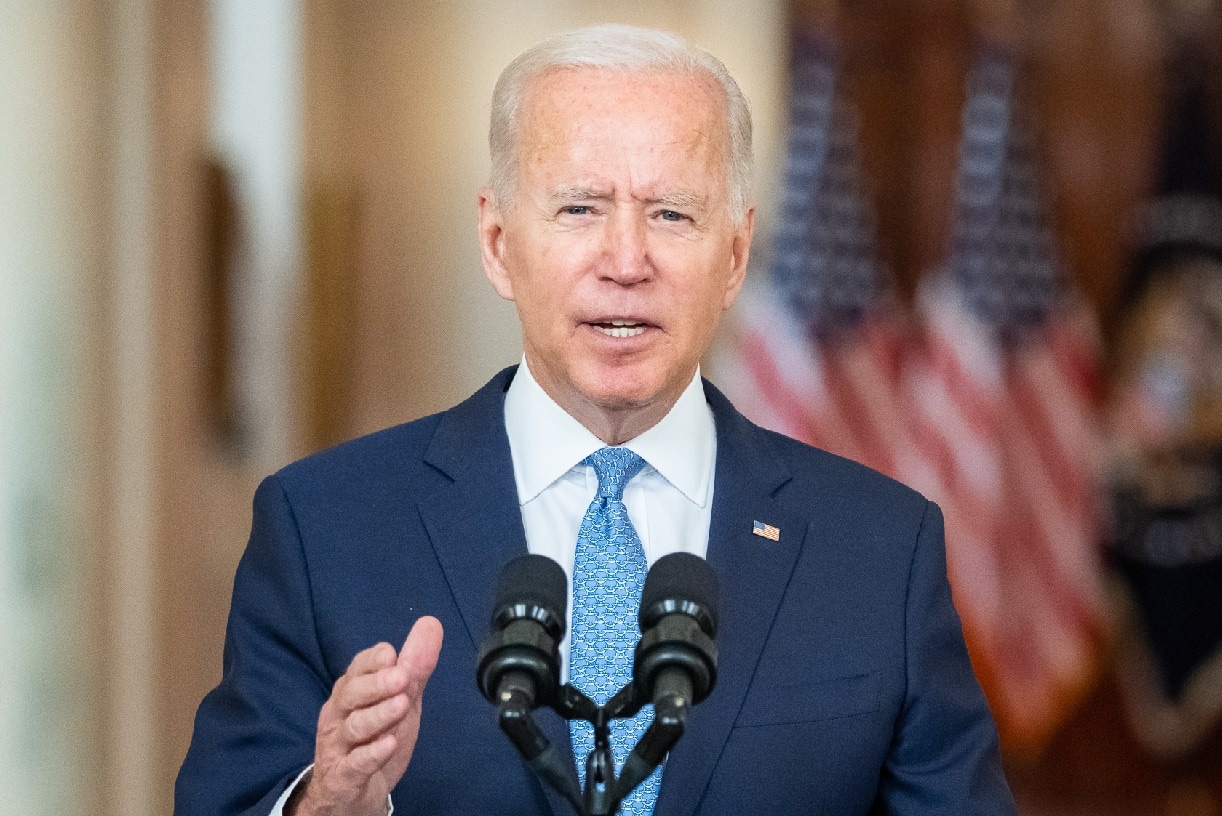 A recent MSNBC article has squashed "silly" speculation that President Joe Biden and Vice President Kamala Harris could be bumped from the 2024 Democratic ticket.
The author, columnist Michael A. Cohen firmly states that Biden is not dropping out and Harris is not being removed from the ticket. Biden has already raised significant funds and is popular among Democratic voters. Additionally, replacing Harris would alienate a crucial Democratic constituency — Black women.
Cohen, who is also a fellow with the Eurasia Group Foundation, emphasizes that running mates generally have minimal impact on the presidential race and that Biden remains the Democrats' best chance to beat Trump in 2024. The article rejects the notion of replacing an incumbent president and highlights the potential chaos and disarray it could cause within the Democratic Party.
He concludes by emphasizing that Democrats are committed to Joe Biden for the upcoming election, arguing that Biden "remains the best-positioned Democrat to defeat Donald Trump next year."
Who Could Step In for Joe Biden and Kamala Harris?
Washington Post columnist David Ignatius suggests Los Angeles Mayor Karen Bass or Commerce Secretary Gina Raimondo as potential replacements for Kamala Harris. Eric Levitz from New York Magazine Intelligencer presents various alternatives, including Michigan Gov. Gretchen Whitmer, Sen. Raphael Warnock, Sen. Tammy Duckworth, and Rep. Lauren Underwood.
However, there are claims replacing Harris could face backlash, especially among Black voters who see her historic role as significant. Journalist Josh Barro suggests Whitmer as a potential running mate to enhance appeal and credibility for the Democratic Party. Despite these suggestions, Biden has already committed to Harris as his running mate for the 2024 election.
British journalist Tim Stanley also speculated that Biden could be removed from the ticket at the eleventh hour, allowing former First Lady Michelle Obama to wade in.
Self-help author Marianne Williamson And Robert F. Kennedy Jr are already officially competing with Biden for the top job, although their campaigns have been dismissed as "long shots".
Democrats Worry Over Biden's Age
A recent poll conducted for Newsweek by Redfield & Wilton Strategies has shed light on the concerns within the Democratic party regarding President Joe Biden's age, who currently holds the title of the oldest serving president in U.S. history. At 80 years old and seeking a second term, worries about his ability to perform the duties of his office have surfaced among Democrats.
The poll, carried out from August 5 to 6 and comprising 1,500 likely voters, revealed that a substantial majority of Democrats, amounting to 75 percent, expressed varying levels of concern regarding Biden's age and its potential impact on his job performance. The remaining 25 percent did not share such concerns.
Furthermore, respondents were asked about their views on President Biden's eligibility to seek a second term. A notable 42 percent of Democrats were in agreement that he is "too old" to run again, emphasizing the extent of concern among the party members regarding his age and its potential implications for his performance in office.
President Biden's age, being a topic of media scrutiny, has been a subject of sensitivity for him. The president's age, as well as former President Donald Trump's age, has raised questions about their fitness for the role, considering their advanced years. Trump, the frontrunner for the Republican presidential nomination in 2024, is 77 years old and would be 82 at the end of a potential second term.
Georgia Gilholy is a journalist based in the United Kingdom who has been published in Newsweek, The Times of Israel, and the Spectator. Gilholy writes about international politics, culture, and education.
From the Vault
The GOP 2024 Presidential Field Just Got Smaller
'Take Him Off The Ballot': Donald Trump Gets More Bad News