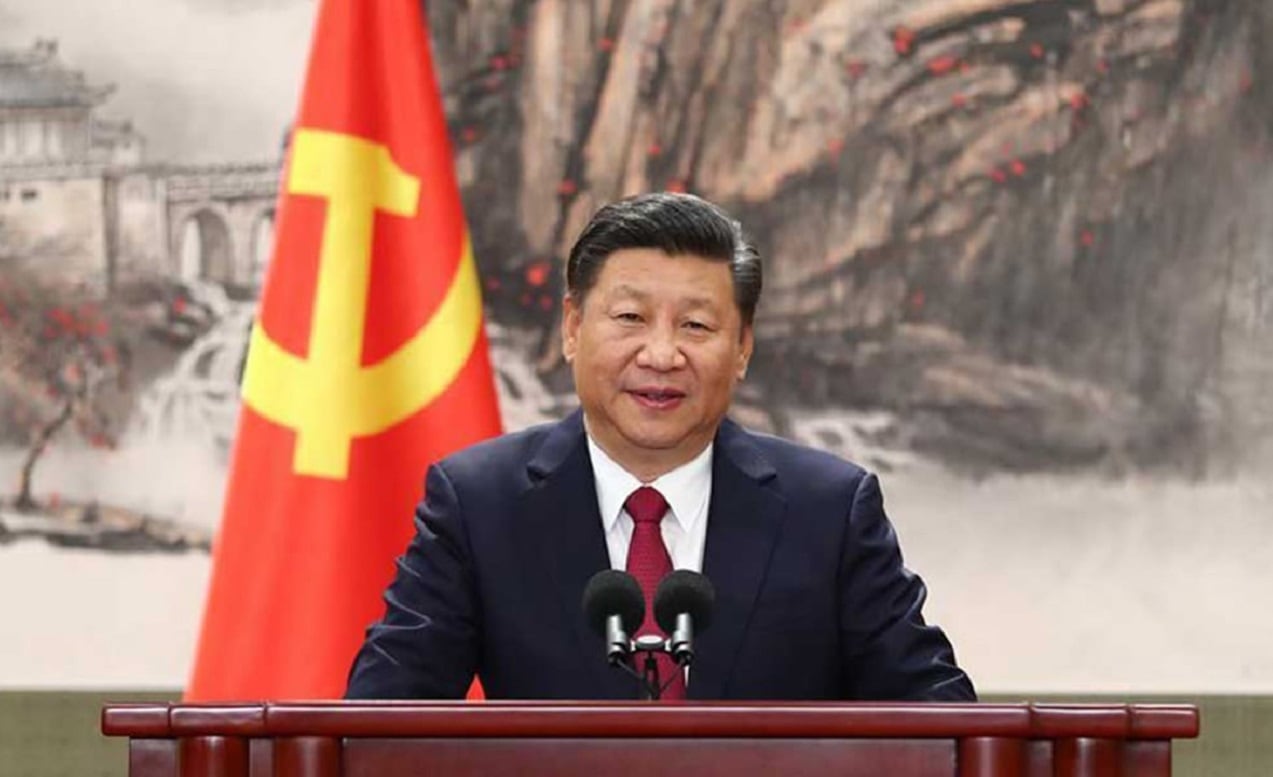 The maritime domain holds immense strategic significance, especially for nations along critical sea routes. Sri Lanka, with its strategic location in the Indian Ocean, serves as a critical hub for global trade and security. Over the past decade, Sri Lanka has become an object of interest in the great power competition arena, particularly for the People's Republic of China, India, Japan, and the United States.
In the meantime, Sri Lanka has fallen into economic collapse and political instability. This makes the location appealing as a transit hub for transnational criminal organizations and poses a risk to regional security. Indeed, Sri Lanka has become a critical node in global drug trafficking routes.
Through the Quadrilateral Security Dialogue, Japan, the United States, India, and Australia promote a free and open Indo-Pacific and support maritime security. But the grouping has focused most of its attention on the Pacific. Given the current conditions in Sri Lanka, Quad partners have an opportunity to support Colombo in areas like maritime security. This would allow the partners to demonstrate their resolve and commitment in the region, and to showcase to other nations the importance of supporting nations caught up in great power competition — not using them merely as pawns.
Strategic Importance of Sri Lanka
Following the defeat of the Tamil Tigers in 2009, Sri Lanka was poised to become an Asian economic powerhouse. With its strategic maritime location in the Indian Ocean and its desire to rapidly grow its global economic standing, Sri Lanka became a focal point in great power competition.
However, in its efforts to modernize infrastructure and public service offerings, the Sri Lankan government borrowed vast sums of money at high interest. China offered desirable loans and support to the Sri Lankan government to establish infrastructure projects supporting both domestic development and Beijing's Belt and Road Initiative.
China operated by a method many in the West called debt-trap diplomacy, offering high-interest loans with severe penalties for defaulting — including relinquishing the use of critical infrastructure. Hambantota port was a prime example. While the Sri Lankan government needed the port to maintain a shipping route, it was also in theory available to the PRC to use for military power projection. The port offers a strategic location for China with access to critical sea lines of communication, the Malacca Strait, the Strait of Hormuz, the Suez Canal, and the Mediterranean Sea. Highlighting the importance of the port, Beijing has invested more than $2 billion into Hambantota, the most of any port anywhere in the world. The port was handed over to the PRC in 2017 on a 99-year lease.
According to a recent report by AidData, a research lab at the College of William and Mary, Hambantota port was China's most viable location to establish a naval base. The study examined over 123 seaport projects worth $29.9 billion that have funded the construction or expansion by China of 78 ports in 46 countries. Hambantota was China's most significant port investment by far. The study suggested that the PRC would be able to establish a naval port within the next two to five years.
China already boasts a strong naval relationship with Sri Lanka. In 2018, the PRC gave a Type 053 frigate to the Sri Lanka Navy, along with specialized maritime training to strengthen maritime cooperation. China clearly sees strategic value in maritime access in the Indian Ocean, and it has made impressive gains in Sri Lanka. However, its aggressiveness and lack of transparency may present opportunities for the U.S. to offer alternative options.
A series of calamities, from natural disasters, terrorist attacks, COVID-19, and mismanaged government policies led Colombo in 2022 to default on debt, driving inflation over 50% and causing an economic crisis.
Sri Lanka found itself with a severe trade deficit and with limited access to fuel, medicine, and food, all conditions that contributed to widespread protests. The president fled the country and left Sri Lanka in turmoil. While the International Monetary Fund, with support from most nations, sought to stabilize the country, Sri Lanka struggled to pivot from total collapse.
Historically, Sri Lanka focused military development on its land forces in order to combat the Tamil insurgency. Colombo therefore maintained limited blue-water capabilities and interdiction capacity. Sri Lanka's maritime forces can barely cover its territorial waters, which are 27 times that of its landmass. This maritime vulnerability presents numerous opportunities that competing outside powers can exploit.
Opportunity for QUAD partners in the maritime space
Sri Lanka sits at the crossroads of major international maritime trade routes, making it a pivotal player in global commerce. A lack of maritime security weakens regional stability and could offer opportunities for third-party players to bring in their maritime security forces to protect their own investments and assets. With Beijing maintaining a firm grip on Hambantota port, there is a clear path for China to justify sending its own security forces to protect PRC interests. Forward-deployed forces would also provide China access to strategic locations and enable its power projection.
Supporting Sri Lankan maritime security forces would be an excellent way for the QUAD to demonstrate its resolve to build a free and open Indo-Pacific, maintain freedom of the seas, and promote regional security. In doing so, its partners can offer a clear alternative to the support China offers.
Sri Lanka Coast Guard: A developing maritime security partner
Formally established in 2010, the Sri Lanka Coast Guard is one of the youngest coast guards in the world. The young force is tasked to enforce maritime security in the region with the support of the Sri Lanka Navy. This is a challenge — the Coast Guard needs more funding, equipment, and training to carry out its principal duty. With two offshore patrol vessels, five inland patrol vessels, less than 20 fast attack patrol vessels, and no aircraft, the small force struggles to complete tasks. This is reasonable enough: Compare this force to the Japanese Coast Guard, which has more than 400 vessels and 70 aircraft, or India, with more than 200 vessels and 60 aircraft. With limited budgetary resources, the Coast Guard is struggling, but this offers an opportunity for a high return on investment.
A robust Sri Lanka Coast Guard ensures unimpeded movement of goods, safeguards territorial waters, and prevents illicit activities such as piracy, smuggling, and human trafficking. By assisting Sri Lanka's maritime forces, the QUAD nations can demonstrate their resolve to reinforce the principles of maritime governance and security. Supporting the Sri Lanka Coast Guard through aid, training, and exercises is the pathway to ensuring regional stability and promoting global maritime security.
Demonstrate Resolve Through Aid, Training, and Exercises
There are several ways the Quad can intervene to aid Sri Lanka.
Aid: Providing financial aid for infrastructure development, modernization of equipment, and capacity-building enhances the operational efficiency of the Sri Lanka Coast Guard. Small to medium maritime craft, maintenance facilities, and interdiction and detection equipment could greatly aid the Coast Guard in its tasks.
Training: Specialized training programs in maritime law enforcement, search and rescue, interdiction and detection, narcotics identification, and disaster response will enhance the skills and capabilities of Sri Lanka's coast guard personnel. This training fosters interoperability, enabling coordinated responses to maritime challenges.
Exercises: Joint maritime exercises can facilitate knowledge exchange, refine tactics, and build trust between the Sri Lanka Coast Guard and quad nations' maritime forces. Joint exercises will demonstrate solidarity, deter potential threats, project a unified approach to maritime security challenges, and signal regionally the intent to maintain a free and open maritime region.
Sri Lanka's recent economic challenges and political instability compromise regional maritime security. A weakened economy results in defense budgetary constraints, and maritime forces like the Coast Guard are hindered by a lack of equipment, infrastructure, and training to conduct their tasks. Furthermore, political instability can divert attention from maritime security concerns, leaving vulnerabilities unaddressed.
Quad nations' support for the Sri Lanka Coast Guard serves as a beacon of hope and stability amid economic uncertainties and security threats. The backing of the Quad nations might bolster the confidence of Sri Lankan authorities and emphasize the collective commitment to upholding maritime rules and norms. As Sri Lanka's coast guard capabilities improve, it becomes a more reliable partner in regional and global efforts to combat maritime security challenges as the Quad can build collective capacity to face future challenges in the region.
Convergence with QUAD partners to help the Sri Lanka Coast Guard through aid, training, and exercises directly supports the Quad partners' goals in the Indo-Pacific Partnership for Maritime Domain Awareness, supporting maritime safety and security and promoting and upholding international law. It can give a concrete signal to regional and global partners that smaller nations are not simply pawns in the competition among great powers, but integral in maintaining and supporting a free and open Indo-Pacific.
About the Author
The above work reflects the author's opinion and does not represent the official policy or position of the Special Forces Regiment, the Department of Defense, or the United States Army. Major Justin Woodward is a Special Forces officer, a veteran of small wars, and a student of Unconventional Warfare. He has served in the Army and in the Joint Force in various roles for 16 years.