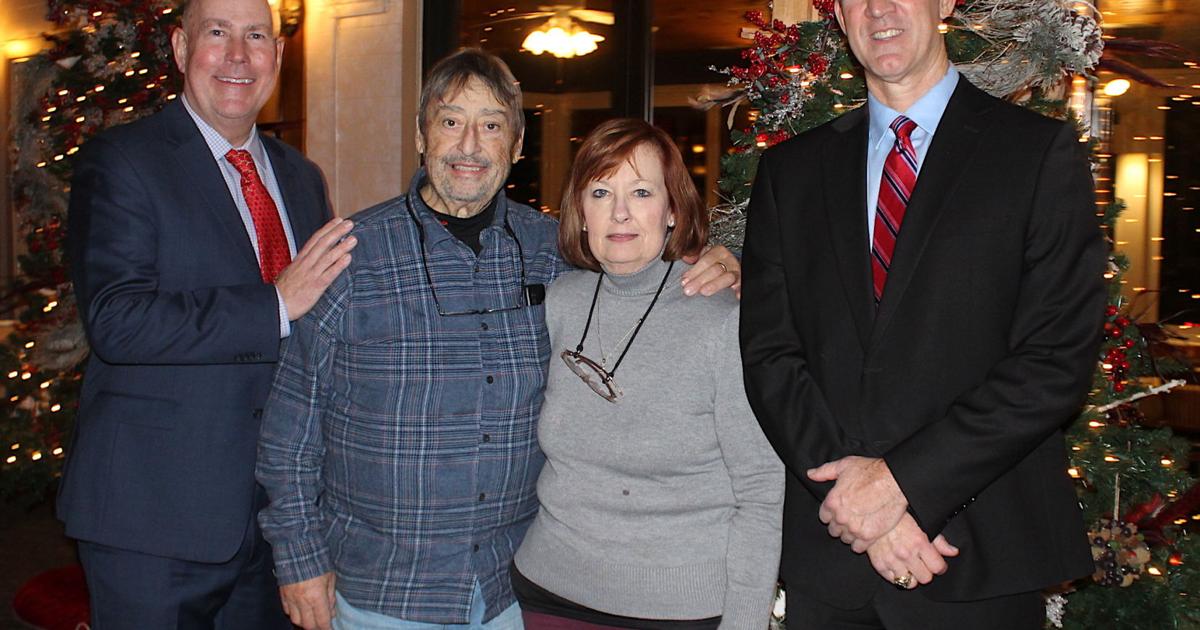 CENTREVILLE — State's Attorney Lance G. Richardson joins Sheriff Gary Hofmann in filing to serve the citizens of Queen Anne's County again in 2022. The two held a joint fundraiser at the end of December to welcome the 2022 election cycle. Billed as "the last sunset at Annie's," as the steak house officially closed Dec. 24, 2021, the restaurant has long been a favorite of the two officials.
A 1986 co-Valedictorian graduate of Queen Anne's County High School active in athletic programs, including soccer, wrestling and lacrosse, Richardson received his college degree from the University of Maryland in 1990 and graduated from the University of Baltimore School of Law in 1994. After working for a short time in private law practice with the firm of Kopen and Quick in Easton, he became an assistant public defender in Queen Anne's County from 1996 until January 2003, at which time he was hired as Deputy State's Attorney by then Queen Anne's State's Attorney Frank Kratovil.
In January 2009 , Richardson was appointed State's Attorney by Judge Thomas Ross to fill the vacancy created by Frank Kratovil, who was elected to the United State Congress. Richardson continues to serve the citizens of Queen Anne's County as State's Attorney after being re-elected in 2010, 2014, and 2018.
Still active in area youth sports as a coach, Richardson is an instructor in alcohol and drug education and a Character Counts Coach in Queen Anne's County schools. He has served as President of the Mid-Shore Pro Bono Project, President of the Queen Anne's County Bar Association, and was a trustee on the Queen Anne's County Free Library Board of Directors.
Since becoming State's Attorney, Richardson has started a Diversion Program centered around the rehabilitation of first time, misdemeanor, and non-violent offenders. This program is the first of its kind from Queen Anne's County and allows minor crimes to be adjudicated with minimal court involvement, thus saving valuable time, resources and monies better utilized for more serious offenses that require court action. The Diversion Program is operated at no cost to the citizens of Queen Anne's County or the State of Maryland, as it is fully funded by the program participants.
Richardson was raised in Queen Anne's County and he continues to enjoy the wonderful quality of life that this community provides. In his spare time he enjoys weightlifting, playing and refereeing soccer, officiating weddings and spending time with family.
Richardson is supported in his daily operations as State's Attorney by a staff that includes a Chief of Staff, two Deputy State's Attorney's, two Assistant State's Attorneys, two victim witness staff members, and five legal assistants. Richardson said, "I have surround myself with a great staff. really good people. They are dedicated to serving the people of our county!"
Richardson added, "I enjoy what I'm doing. I enjoy helping victims obtain justice. We, as the State's Attorney Office, are involved every step of the way in helping people get through the legal process."