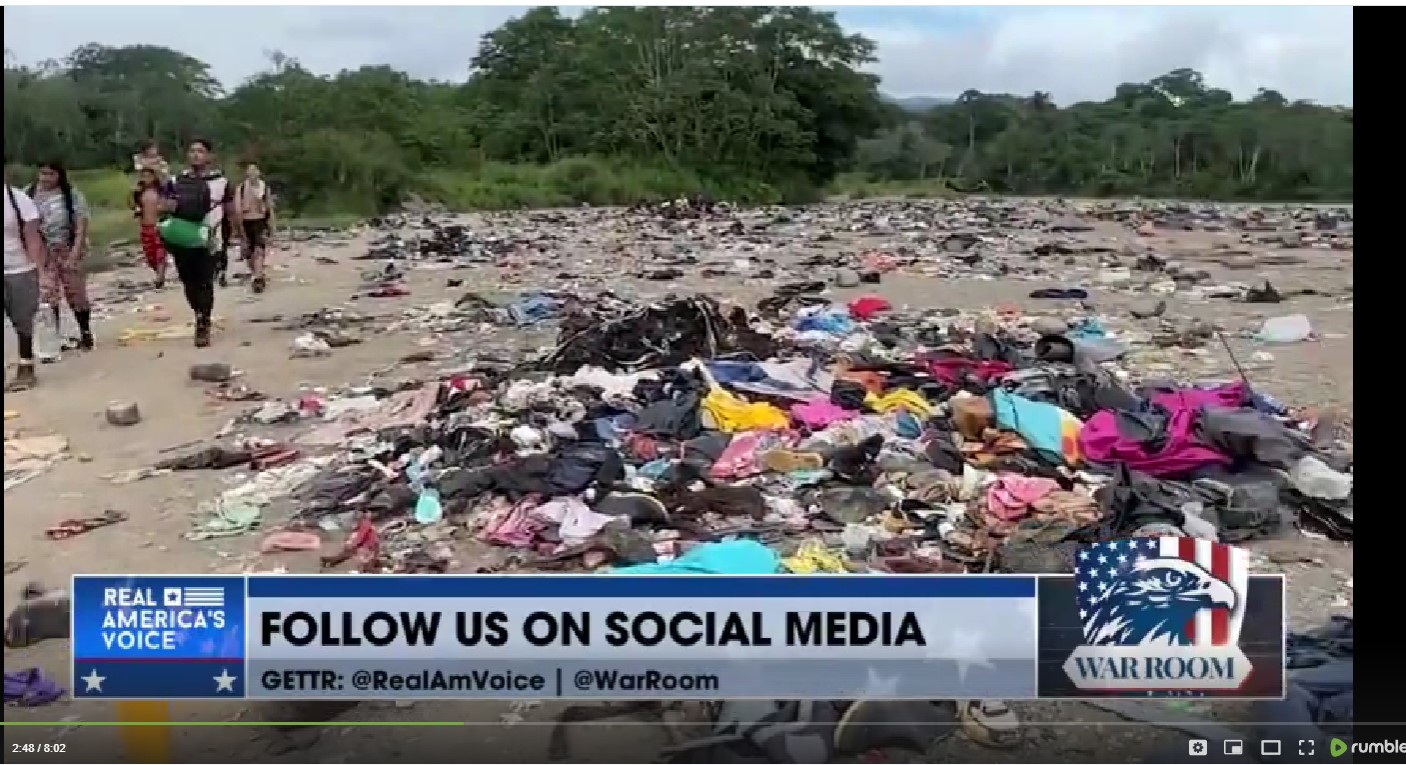 "We just witnessed truly unimaginable things. This time it is ten times worse than before; in the past, we saw 15 boats full of people, and now we see 116 boats going down the river full of people headed to the United States. We have seen dead bodies and smell a large group of more who have died. The doors are wide open to the US, and everyone knows it. The United Nations and the Democrats have invited this invasion to be in the US," Ben Bergquam, host of Real America's Voice Law and Border, told Steve Bannon on the War Room on Friday.
This is why President Trump is talking about deportations. We will need a lot of deportations to get our country under control if someone doesn't stop what Bergquam is showing.
Bergquam has been posting tweets for the public- the only live footage from the area being shown to warn the people of the United States what is headed our way.
The mainstream media is not this brave. Check out Bergquam's reporting:
"Bajo Chiquito Panamá is overrun. Between 2,000 and 5,000 new arrivals every day. A continuous stream of illegals is coming across a Darien Gap from every corner of the globe. This is the Leftist, globalist, illegal alien travel industry brought to you by Joe Biden and the Democrat's "Law & Border" Real America's Voice News
@realamvoice Brought to you by http://patriotmobile.com promo code: RAV And http://RAVSAT.com – be ready anytime there's an emergency with a satellite phone or modem"
Bannon on Friday likened the entire mess Bergquam was showing him to the Democrat's plot to overthrow the American Republic.
Bannon was on fire about the people who have brought this looming disaster on the American people.
"America does not know what is coming. We have millions of people flooding the United States," Bergquam told Bannon.
"Keep voting for Democrats, and this is what you get,"- Bannon said.. watching this devastating footage.