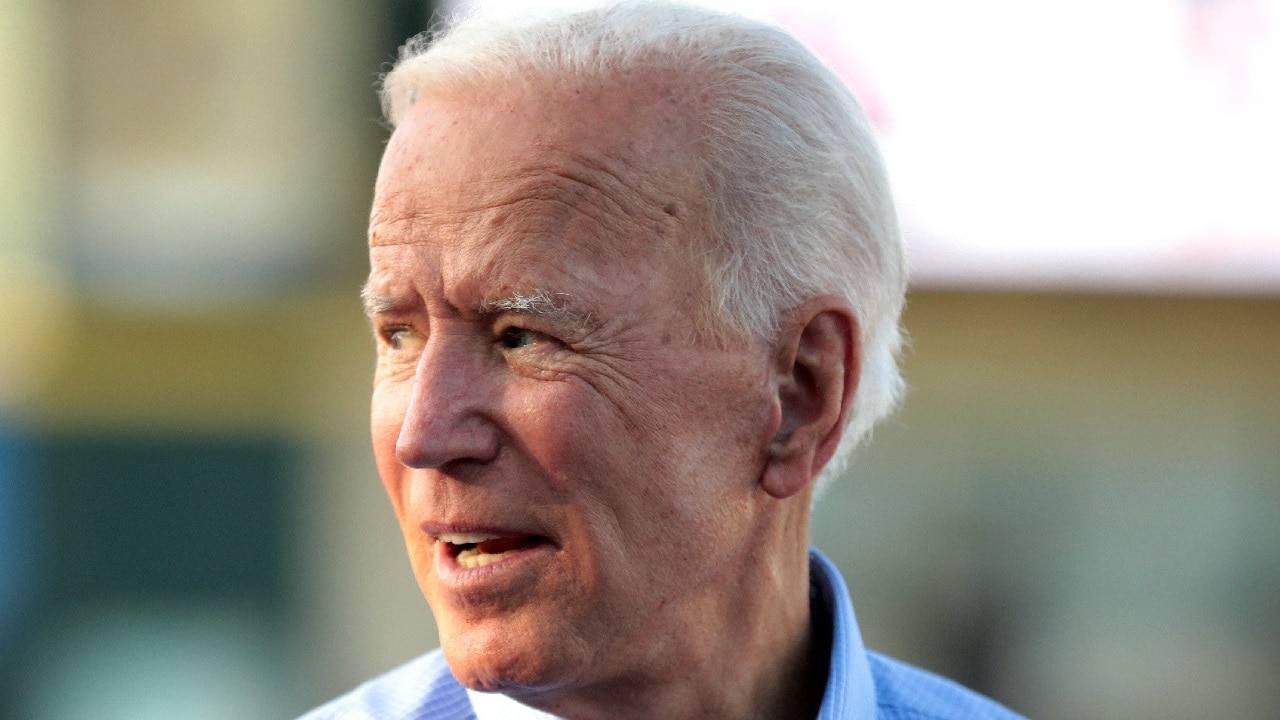 McCarthy U-turns on Impeachment As Biden Corruption Claims Unravel – House Speaker Kevin McCarthy (R-Calif.) will launch a formal impeachment inquiry against President Joe Biden.
McCarthy's decision, which comes after weeks of speculation and mounting pressure from within his party, has thrown Washington into a political frenzy.
"Serious and credible allegations into President Biden's conduct" were cited by McCarthy as the driving force behind the inquiry on Tuesday afternoon.
He accused the president of deception regarding his knowledge of his son's business dealings, alleging that "Biden family members" had received millions of dollars from questionable transactions with shell companies. Additionally, McCarthy claimed that an FBI informant had alleged that President Biden took a bribe during his time as vice-president and had improperly used his government office to collaborate with his son's business partners.
The impeachment inquiry, while initiated by McCarthy, will focus on allegations of corruption surrounding the Biden family, particularly concerning President Biden's son, Hunter Biden. The allegations range from improper business dealings to bribery schemes, but concrete evidence of misconduct by the president has yet to be presented.
Foreign Payments and 'Selling Influence'
A central point of contention revolves around payments made to the Biden family from foreign sources, including China, Kazakhstan, Ukraine, Russia, and Romania, totaling over $20 million. However, while the House Oversight Committee claimed evidence of these payments, no direct link to President Biden has been established. McCarthy's assertion that Hunter Biden "sold" his father's influence to "reap millions from oligarchs" lacks substantial evidence.
Hunter Biden's business dealings and his father's involvement in them have been at the heart of the controversy. Hunter's former business partner, Devon Archer, claimed that the elder Mr. Biden was occasionally involved in phone calls with potential business associates, including foreign nationals. Still, Archer maintained that these conversations were casual and unrelated to business dealings, contradicting Joe Biden's earlier statements.
A Democrat-aligned watchdog group, the Congressional Integrity Project, found no evidence of a conflict of interest regarding President Biden's involvement in his son's business ventures based on Archer's testimony.
Another focal point of the impeachment inquiry is an unverified tip to the FBI alleging that Joe Biden pressured Ukraine's government to fire a top prosecutor investigating the Ukrainian energy firm Burisma, where Hunter Biden served on the board. This claim, first surfaced during President Donald Trump's first impeachment, suggests that former Burisma CEO Mykola Zlochevsky paid $5 million to both Joe and Hunter Biden. However, the justice department's eight-month investigation during the Trump administration yielded "insufficient evidence."
Moreover, Hunter Biden's tax returns have been scrutinized, with allegations that the justice department interfered in the investigation. Two Internal Revenue Service whistleblowers testified that the department had hindered the probe, leading House Republicans to suggest that it was politically motivated to target Donald Trump while being lenient toward the president's son. The justice department has denied these claims, and other witnesses have testified that President Biden and Attorney General Merrick Garland did not interfere in the investigation.
During his announcement of the impeachment inquiry, McCarthy also alluded to alleged communications between Joe Biden's staff and Hunter Biden's associates. While specifics were not provided, this reference aligns with claims made by the House Oversight Committee that there was "collusion" between the Office of the Vice President and Hunter Biden's team to coordinate responses to media questions regarding corruption at Burisma.
The White House promptly dismissed the Burisma allegations as part of a "months-long effort to waste time and taxpayer resources on an evidence-free wild goose chase."
McCarthy's Major Gamble
McCarthy's decision to launch an impeachment inquiry without a House floor vote marks a significant reversal from his earlier position. Just 11 days ago, he pledged to proceed with a vote on the House floor, stating that an impeachment inquiry should not be declared by one person alone. However, faced with pressure from hardline Republicans and the looming possibility of a government shutdown, McCarthy made the controversial move.
The ultimate success of the impeachment resolution remains uncertain, as Republicans hold a narrow majority in the House, and some centrists within the party are hesitant to support an impeachment process that could further divide the nation. Only time will tell if McCarthy's gamble will pay off or backfire.
In the coming weeks, those GOP members who have resisted an impeachment inquiry may face increased pressure, potentially leading to a floor vote for the public phase of the inquiry. The political drama in Washington is far from over, and the nation watches as the impeachment inquiry into President Biden unfolds.
Georgia Gilholy is a journalist based in the United Kingdom who has been published in Newsweek, The Times of Israel, and the Spectator. Gilholy writes about international politics, culture, and education.