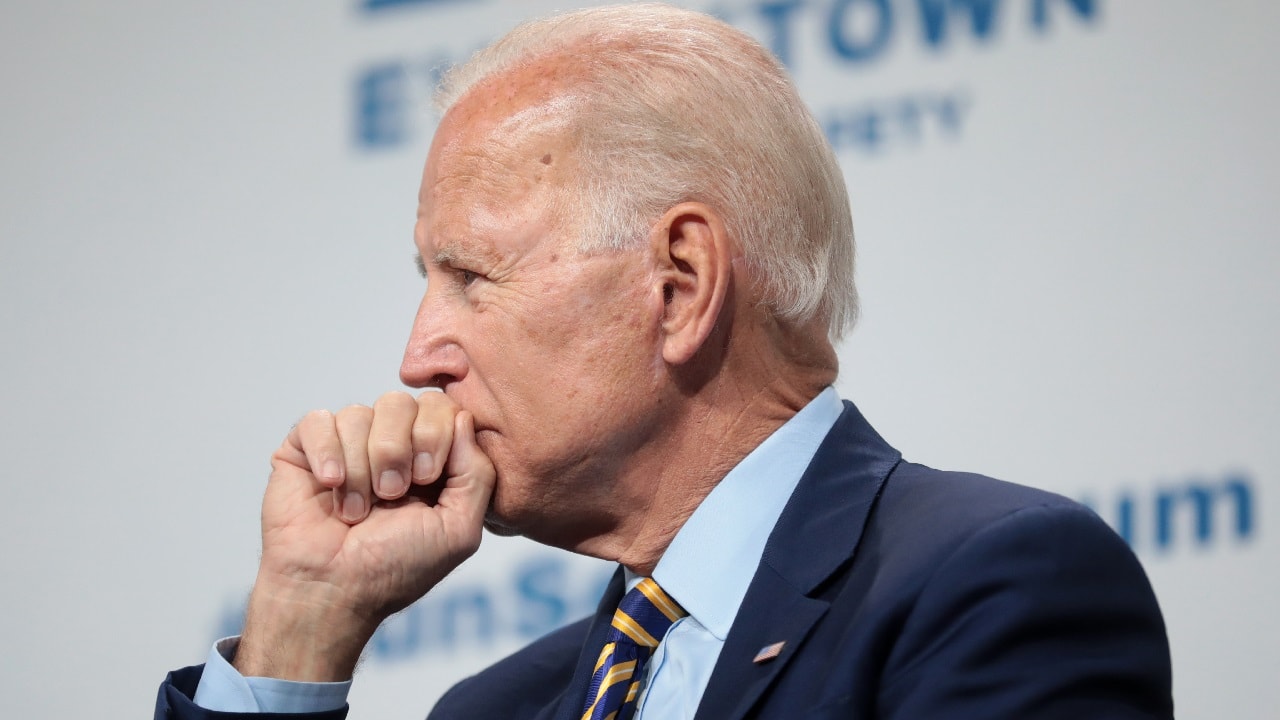 Speaker McCarthy to back impeachment inquiry of Joe Biden: After weeks of hints, the speaker will officially endorse an impeachment inquiry into President Biden.
Here Comes the Joe Biden Impeachment War
Back in June, according to a CNN report, House Speaker Kevin McCarthy met his caucus and told them it was not the time to pursue the impeachment of President Joe Biden.
Shortly after Rep. Lauren Boebert (R-CO) introduced a resolution meant to force a vote to impeach Biden, McCarthy told them to let the ongoing investigations "play out," and that moving forward at that point with impeachment could threaten their slim majority.
"What majority do we want to be," McCarthy said in the closed-door caucus meeting, CNN reported. "Give it right back in two years or hold it for a decade and make real change?"
That meeting took place shortly after the well-publicized confrontation on the floor of the House between Boebert and Rep. Majorie Taylor Greene (R-GA) over their rival impeachment resolutions.
But now, it appears, McCarthy has changed his mind.
According to The Hill, the House Speaker will endorse an impeachment inquiry into Joe Biden, after hinting at doing so for several weeks. Per the report, "it remains unclear that there is enough support to launch a formal investigation."
Punchbowl News reported the news first.
Why the Joe Biden Impeachment Push Now?
"It only raises more and more questions, and we're gonna have to find the answers," McCarthy told reporters Monday, per NBC. "And this is all information that just has been coming forward that we've been able to find out. But the other information is we find that the Biden family delays everything. It benefits them to delay the information. The American public deserves to know."
McCarthy will call an inquiry "the next logical step," although the speaker has fallen short of calling for the president to actually be impeached. McCarthy has said that he will only launch an impeachment inquiry if the House formally votes to do so, although there is some dispute over whether such a vote is required constitutionally.
A report last week stated that Republicans in the House plan to accuse Biden of bribery, although they are yet to present convincing evidence that he is guilty of that.
Also, per NBC News, McCarthy believes that an impeachment inquiry will make it easier for the House to ask for bank records belonging to the Biden family, although it's not clear what power they would have beyond the subpoena power that House committees already have.
Some Republicans have expressed skepticism that there is enough evidence to justify an impeachment inquiry, including Reps. Don Bacon (R-NE) and Mike Lawler (R-NY), who both represent districts carried by Biden in 2020.
"I think an inquiry should be based on evidence of a crime that points directly to President Biden, or if the President doesn't cooperate by not providing documents," Bacon said this week, per The Hill. "There's clearly corruption with Hunter using his dad's name to earn tens of millions of dollars. But impeachment needs to be about the dad, not the son. Many of us don't want to see impeachment become something that is commonly used against every president."
Rep. Ken Buck (R-CO), who is solidly conservative, has been critical of late of impeachment efforts, stating that "there is not a strong enough connection" between what House committees have uncovered and the president himself. So it's not clear what will happen if McCarthy falls short of the votes necessary to open an impeachment inquiry.
Meanwhile, Rep. Marjorie Taylor Greene (R-GA), who has been trying to impeach Biden his first full day in office, expressed happiness with the move by McCarthy and also promised not to vote to fund the government unless an inquiry is launched.
Of course, McCarthy risks not alienating his right flank, many of whom opposed his speakership and, in negotiations at the time, won the right for any member to file a motion to vacate, which would put McCarthy's speakership in peril.
Author Expertise and Experience:
Stephen Silver is a Senior Editor for 19FortyFive. He is an award-winning journalist, essayist and film critic, who is also a contributor to the Philadelphia Inquirer, the Jewish Telegraphic Agency, Broad Street Review and Splice Today. The co-founder of the Philadelphia Film Critics Circle, Stephen lives in suburban Philadelphia with his wife and two sons. Stephen has authored thousands of articles over the years that focus on politics, technology, and the economy for over a decade. Follow him on X (formerly Twitter) at @StephenSilver, and subscribe to his Substack newsletter.