Just another day in Portland, Oregon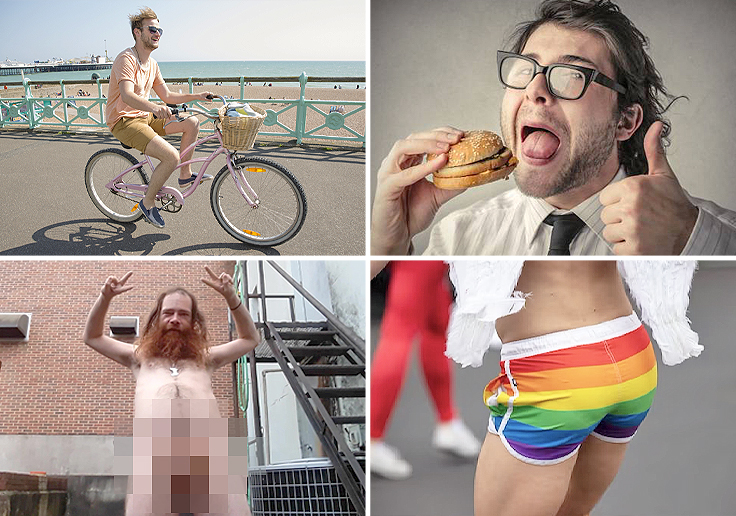 What happened: An obnoxious cyclist careened recklessly through traffic before starting a fight with a nude hippie in front of a trendy burger joint displaying the gay pride flag in its front window while a couple of stoner bros looked on and captured the incident on video.
• In case it wasn't obvious already, the incident took place in Portland, Ore., a haven for left-wing degenerates, mired in squalor, the result of decades of Democratic misrule.
• As the Washington Free Beacon reported last month, the situation in Portland has gotten so bad that residents are being terrorized by "cocaine raccoons."
Pics or it didn't happen: Here you go. Enjoy!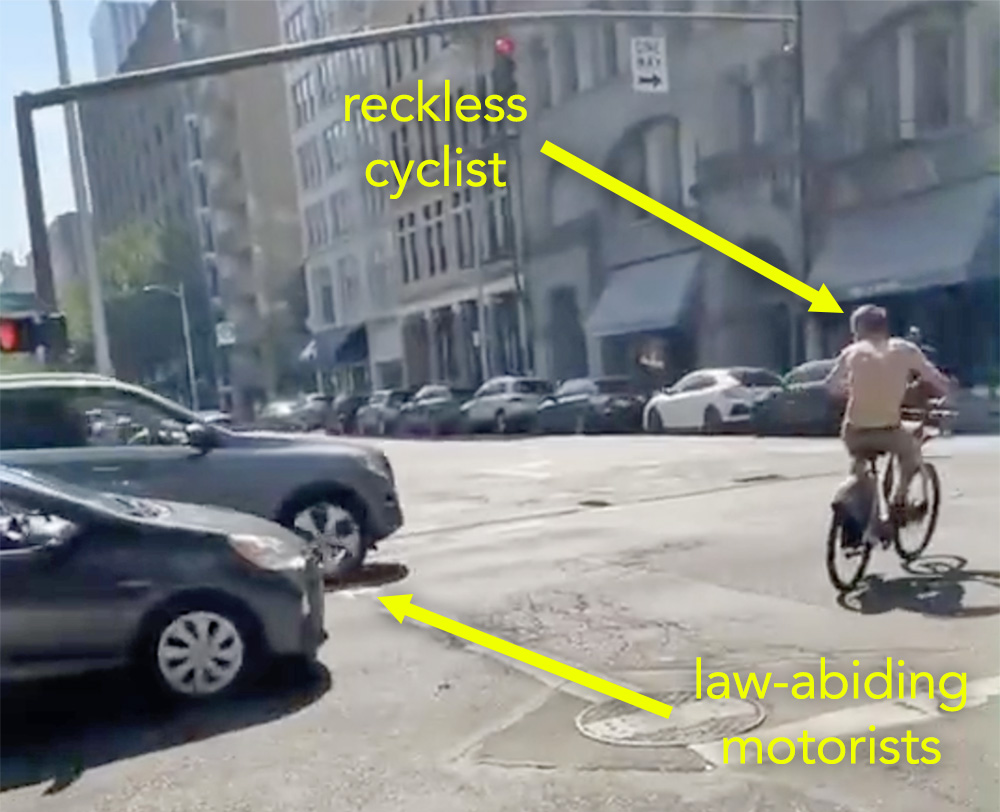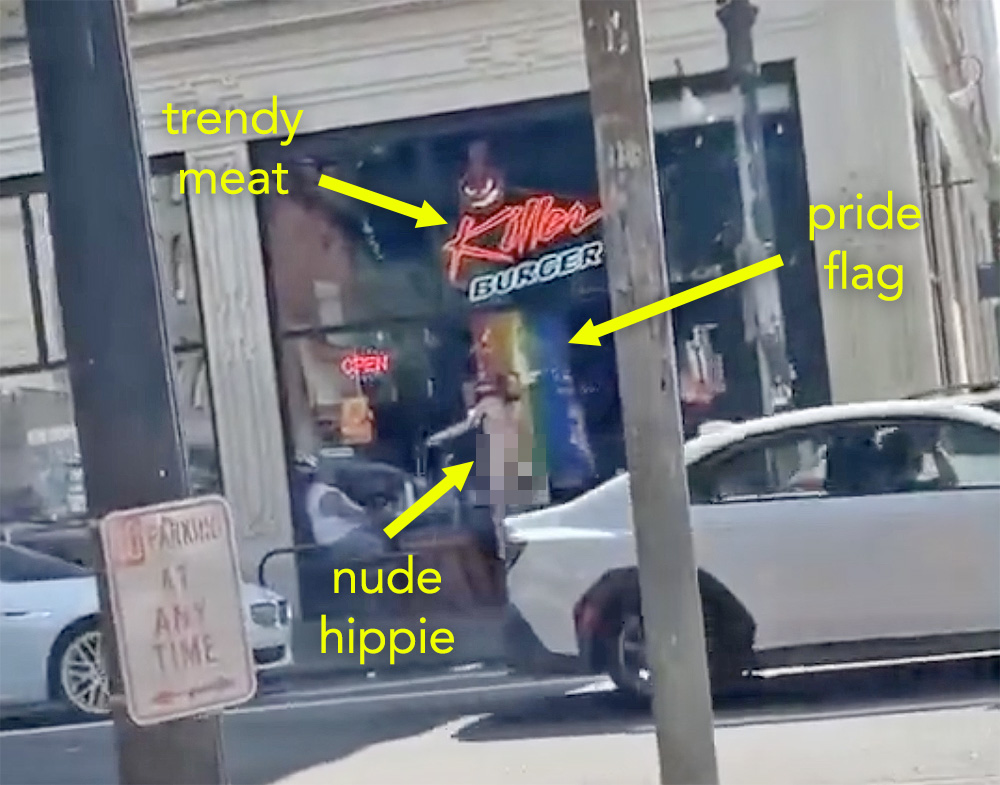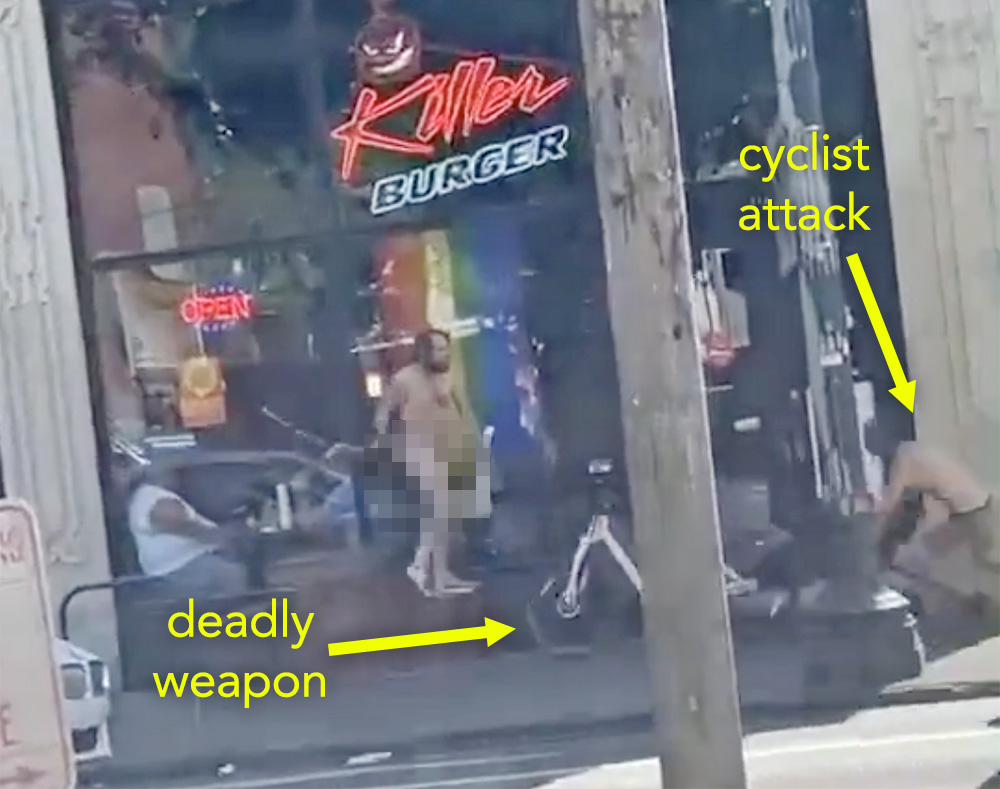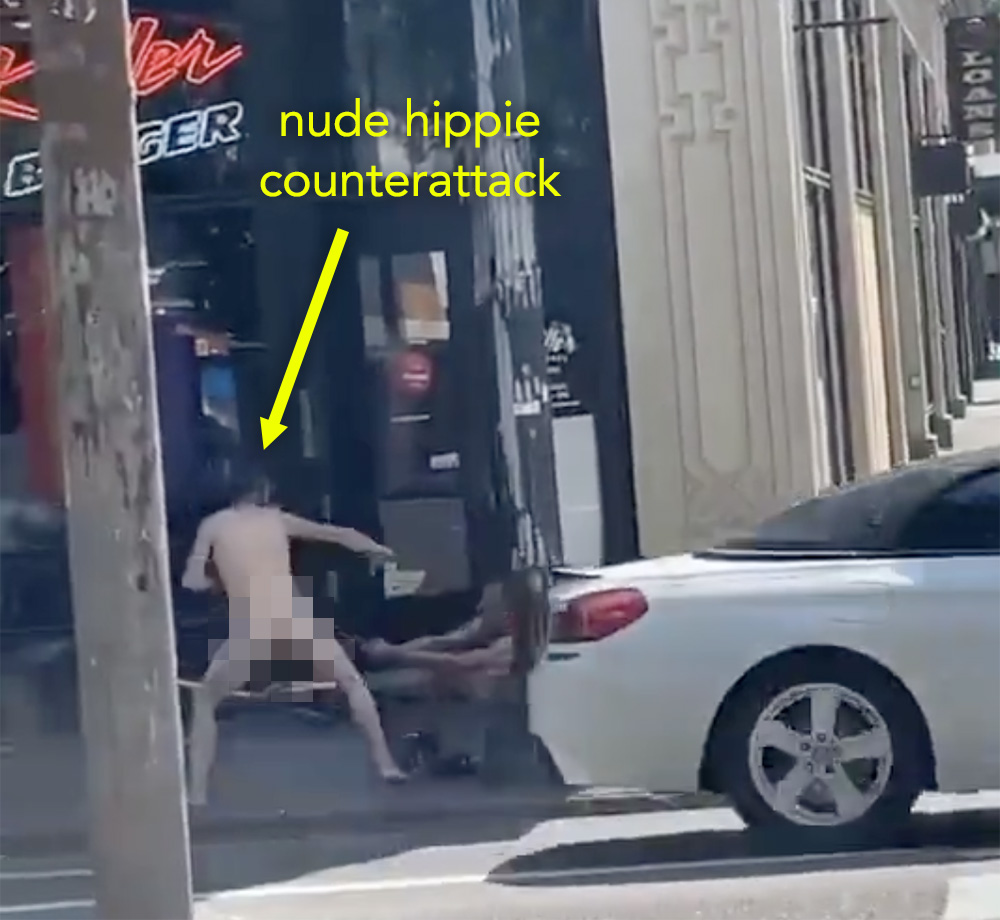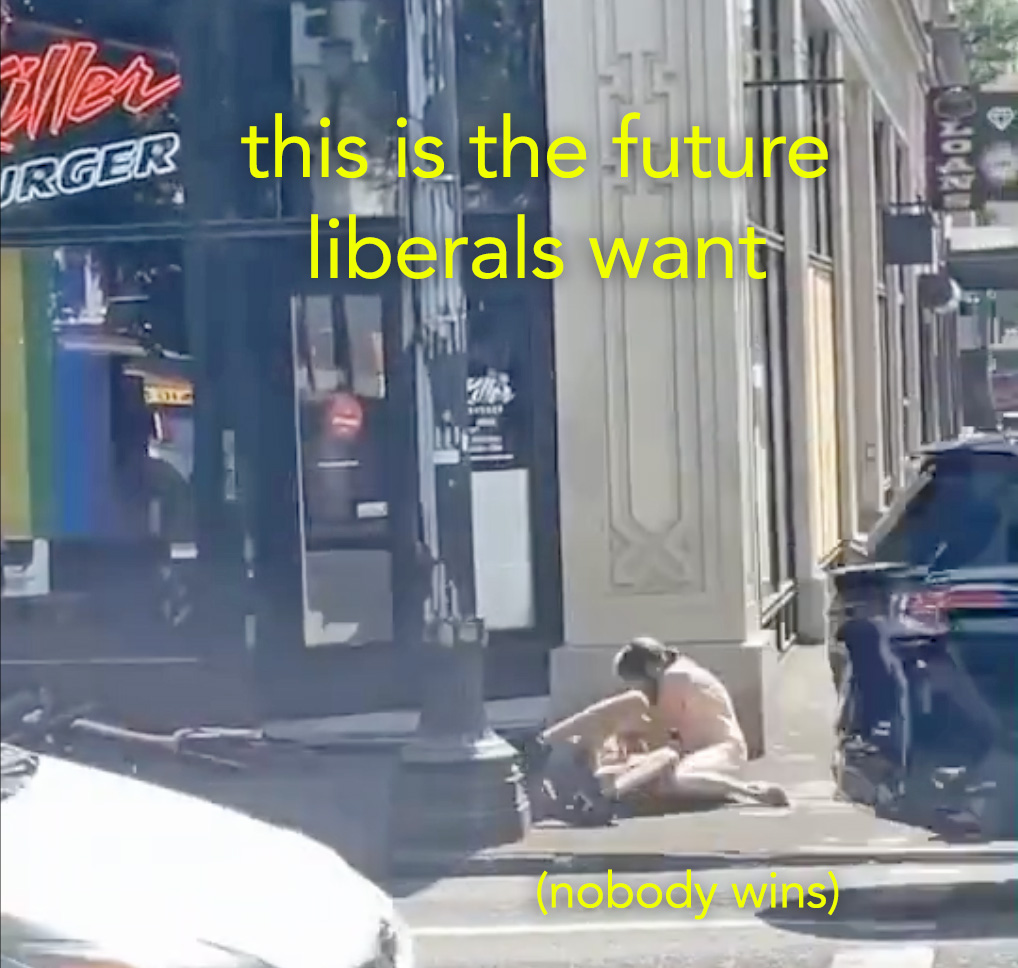 What they're saying: "This is the best shit ever, bro," said one of the stoner dudes looking on. "Only in Portland."
• "This is the culture Democrats create when given power," the Citizen Free Press wrote on X, the social networking website formerly known as Twitter.
• "I've never seen a more perfect encapsulation of a post-civilizational West Coast city," journalist Jarrett Stepman remarked.
Why it matters: This is the future liberals want. Deranged cyclists terrorizing law-abiding motorists. Naked hippies prancing. Random fistfights in the street. Trendy restaurants destined to close due to rampant crime and vagrancy. Performative wokeness in the window.
Bottom line: Don't let Democrats destroy your city.
Go deeper: This Portland woman won't date you unless you suffer from crippling climate anxiety.
Original News Source – Washington Free Beacon

Running For Office? Conservative Campaign Management – Election Day Strategies!