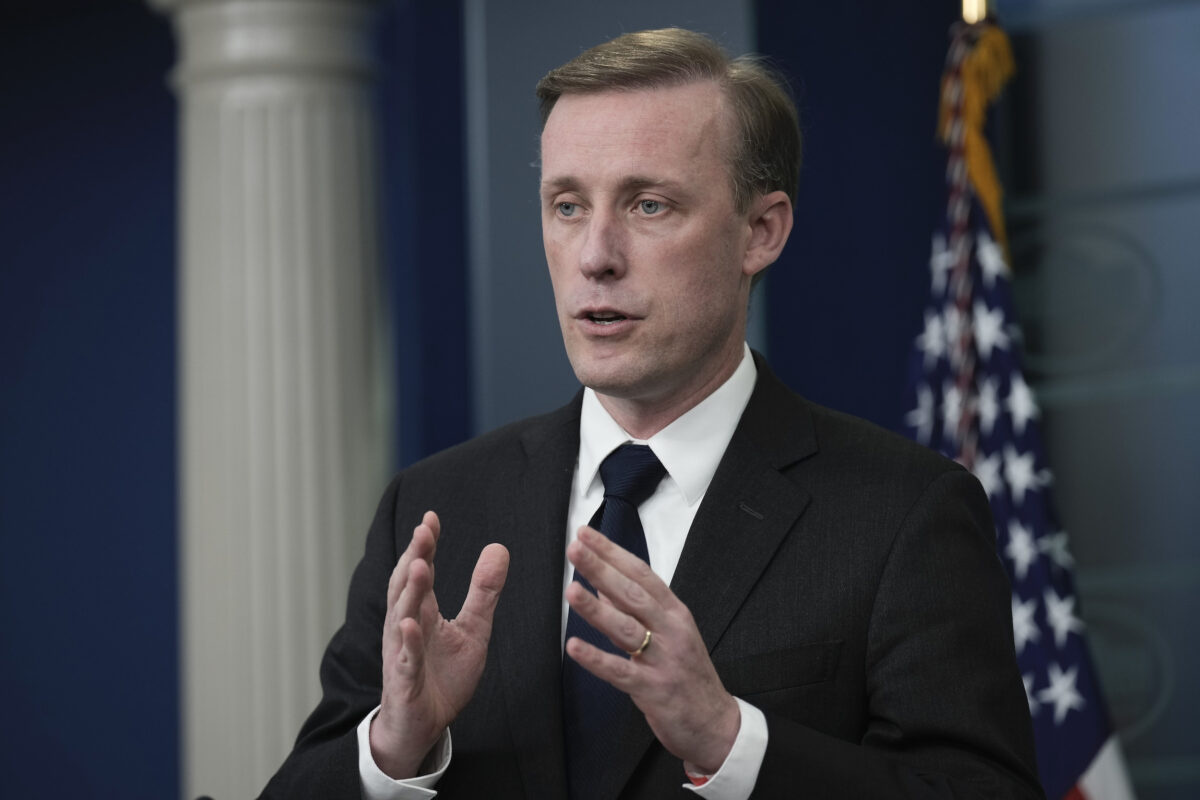 Top House Republican national security leaders have called on the United States to take "stronger action" over Russia helping China "fuel its strategic nuclear blackout."
In a March 16 letter to U.S. National Security Adviser Jake Sullivan, House Armed Services Committee Chairman Mike Rogers (R-Ala.), House Foreign Affairs Committee Chairman Michael McCaul (R-Texas), and House Intelligence Committee Chairman Mike Turner (R-Ohio) expressed alarm over what they said are "concerning reports that Russia's state-owned nuclear energy corporation, Rosatom, is helping the People's Republic of China (PRC) acquire enough weapons-grade plutonium to fuel its strategic nuclear breakout."
Rosatom has had an office in Beijing since 2016, according to the letter.
Secretary of State Antony Blinken, Defense Secretary Lloyd Austin, Treasury Secretary Janet Yellen, Energy Secretary Jennifer Granholm, Commerce Secretary Gina Raimondo and Director of National Intelligence Avril Haines were cc'd on the letter, which comes as China reportedly has been considering whether to send lethal assistance to Russia for its war in Ukraine.
Rogers, McCaul and Turner remarked that "Rosatom helps fuel [Russian President Vladimir] Putin's war efforts in Ukraine." The three warned that this assistance is "a direct threat to U.S. security and more evidence that Russia and China are working in tandem against the United States."
They stated that "Russia and the PRC's nuclear cooperation goes much farther than just civilian projects." For example, "Rosatom now appears to being supplying equipment and highly enriched uranium (HEU)" for China's "CFR-600 sodium-cooled fast breeder nuclear reactors, which will produce plutonium, fissile material critical to the PRC's nuclear breakout."
The House chairmen noted that "Russian deliveries of HEU to the PRC are slated to begin this year."
In a 2022 report to Congress, the Defense Department warned that "the PRC is also supporting this expansion by increasing its capacity to produce and separate plutonium by constructing fast breeder reactors and reprocessing facilities." The report noted that the CFR-600 reactors will be able to make "enough plutonium for dozens of nuclear warheads annually."
"Make no mistake, the PRC and Russia's actions constitute an acceleration of their ongoing arms race," wrote Rogers, McCaul, and Turner.
The three also warned that Rosatom, according to The Washington Post, "'has been working to supply the Russian arms industry with components, technology, and raw materials for missile(s)' enabling the Russian military to commit crimes against humanity by murdering Ukrainian civilians."
On Feb. 24, the one-year anniversary of Russia's invasion of Ukraine, the Biden administration announced it sanctioned three Rosatom subsidiaries.
"These actions do not begin to scratch the surface as to what needs to be done, however. Stronger action is required and it needs a whole-of-government approach," wrote the three Republican leaders. "We ask that you use all the tools at your disposal, such as the full application of sanctions, export controls, and diplomacy, to stop Putin from using Rosatom to challenge U.S. interests across the globe."
The Biden administration has been considering sanctioning Rosatom as of March 9.
Rogers, McCaul and Turner requested a briefing no later than April 17 on how the administration is responding to Rosatom.
The Epoch Times has reached out to the White House National Security Council for comment.
Original News Source Link

Running For Office? Conservative Campaign Consulting – Monthly Rates!