Former President Donald Trump's 2024 candidacy isn't even a day old, but his mega donors are already backing away and some are beginning to eye the pockets of his newest GOP rival, Florida Governor Ron DeSantis.
On Wednesday, a spokesperson for Ronald Lauder, who owns half of the Estée Lauder fortune, told CNBC that the billionaire won't help finance Trump's latest presidential campaign, joining four other top donors who are pulling away their financial support for his third White House bid.
Other billionaires who have publicly stated they won't back Trump for 2024 include Blackstone CEO Stephen Schwarzman, Citadel founder Ken Griffin and businessman Andy Sabin.
Thomas Peterffy, founder of the Interactive Brokers Group Inc., said while he'd back Trump if the former president received the GOP nomination, he would do everything he could to make sure another Republican gets the coveted spot. And the Guardian reported that media mogul Rupert Murdoch had "made it clear to [Trump] that we cannot back another run for the White House."
Despite ample warnings from his own party to reconsider another presidential run, Trump formally declared his candidacy on Tuesday night from Mar-a-Lago. A growing number of Republicans have shifted away from Trump in the wake of the midterm elections, which ended in disappointment and concern for the GOP last week.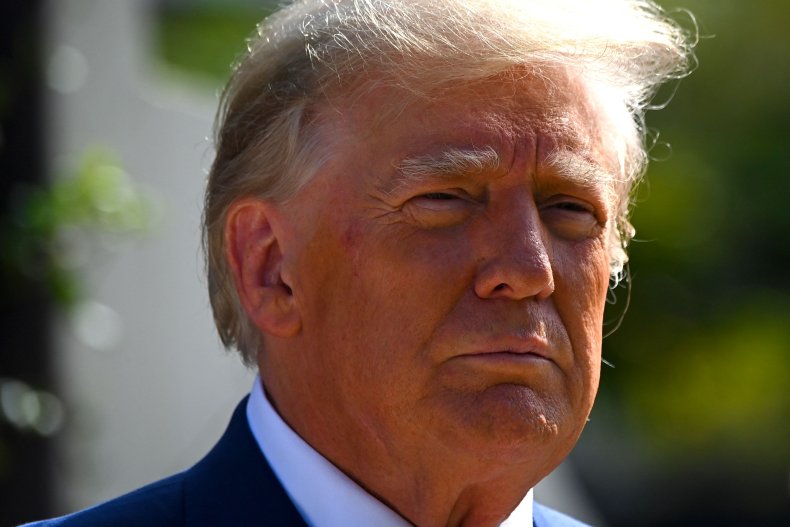 In a statement sent to Axios on Wednesday, Schwarzman, who donated more than $3 million to Trump's 2020 campaign, according to nonpartisan watchdog Open Secrets, said, "It is time for the Republican Party to turn to a new generation of leaders and I intend to support one of them in the presidential primaries."
"America does better when its leaders are rooted in today and tomorrow, not today and yesterday," the longtime Trump ally said.
Last week, Griffin, who has praised Trump's policies and donated over $100 million to Republicans running for state and federal office in the midterms, told Politico he was ready to back DeSantis if the governor runs for president.
The hedge fund billionaire said while Trump "did a lot of things really well," he also "missed the mark on some important areas." "For a litany of reasons, I think it's time to move on to the next generation." On Tuesday, he went even further, calling Trump a "three-time loser" and saying he hoped the former president would not run again.
Griffin, who dropped $5 million on DeSantis' reelection campaign, said although he doesn't know whether the governor will go after his White House ambitions, "He has a tremendous record as governor of Florida, and our country would be well-served by him as president."
DeSantis seems poised to win over Trump's top donors. Florida campaign finance records show that Lauder, whose spokesperson did not say which candidate the billionaire would back, donated $10,000 to a political action committee (PAC) supporting the governor's successful reelection campaign. Comparably, Lauder contributed almost $100,000 to the Republican National Committee during Trump's 2020 reelection campaign.
Sabin, who donated $120,000 to Trumps's reelection bid, also donated $55,000 to Friends of Ron DeSantis PAC this year. He said DeSantis would have his support if he announced a 2024 run, but he wasn't "going to give [Trump] a f****** nickel."
On Wednesday, Peterffy, who previously donated $250,000 to a PAC supporting Trump's 2020 campaign, also called on Trump to drop out and join other Republicans in backing a different GOP candidate for the presidency, saying that the party needs "a fresh face."
"The problem with Trump is he has so many negatives, he can't get elected, period," Peterffy said, adding that although he'd still vote for Trump if the former president is nominated, "I will do whatever I can to make sure he is not."
Republican strategist Jay Townsend told Newsweek that while many mega donors believe it's time to move on from Trump, they could backtrack on their support for DeSantis if Trump ends up on top as the presidential nominee.
"They have a stake in decisions made by a President. They will want access to a President after the election," Townsend said. "If Trump becomes the nominee, they will use their checkbook to get back into his good graces. Knowing Trump he'll charge them triple what they spent to stop him."