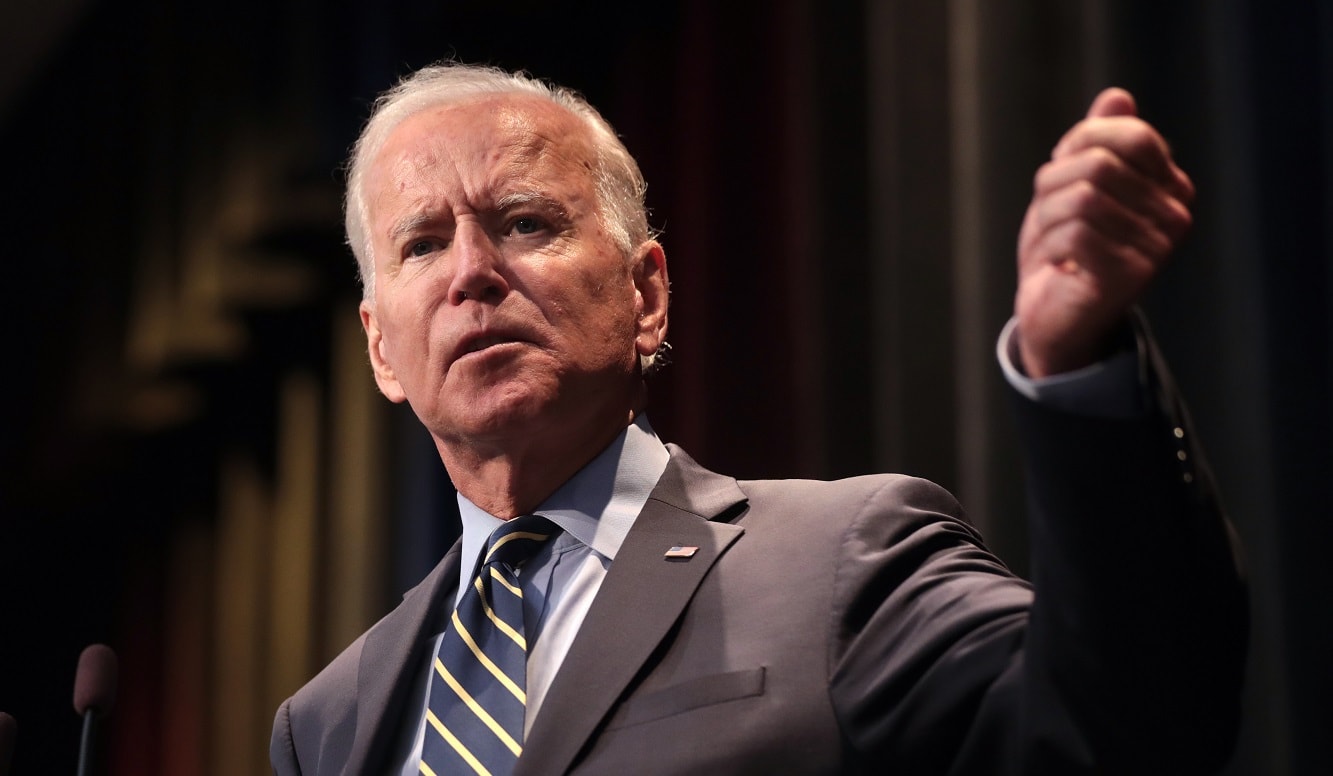 President Joe Biden faces personal internal political contradictions when it comes to the United Auto Workers (UAW) strike currently shutting down Detroit's Big Three: Ford, General Motors, and Stellantis.
Biden considers himself a major union supporter on one hand, yet on the other his desire to decarbonize the country has put his two passions on a collision course.
"Let's be clear, no one wants a strike," Biden said.
He plans to send White House economic adviser Gene Sperling and acting Labor Secretary Julie Su to Detroit to help negotiate a settlement.
The autoworkers have serious concerns about what the transition from gas-powered vehicles to electric vehicles means for them. Building electric vehicles requires fewer workers, which could mean layoffs for the already atrophied American auto industry.
Biden's Inflation Reduction Act has been used as an impetus to push for an acceleration of the transition to electric vehicles.
Is Biden Giving Trump a Wedge Issue with Autoworkers?
It also presents an opportunity for an election-year showdown between Biden and his predecessor, former President Donald Trump, who enjoys strong support from blue-collar white voters who have traditionally voted Democrat. At the same time, the Democratic Party has increasingly become the party of the college-educated white elite that supports the greening of the U.S. economy.
Trump condemned Biden earlier this week for attacking "American labor and autoworkers."
The strike also puts the GOP's traditional anti-union focus on a collision course with Trumpian populism. This strike clearly shows just how much Democratic Party popular pieties have put the old FDR blue-collar New Deal Democratic Party at odds with today's Democratic Party. It could be just what Trump needs to turn certain Democratic voters against Biden in a blue-collar state like Michigan.
"Donald Trump will say literally anything to distract from his long record of breaking promises and failing America's workers," Moussa wrote. "Under Trump, autoworkers shuttered their doors and sent American jobs overseas. Under Trump, auto companies would have likely gone bankrupt, devastating the industry and upending millions of lives."
Thus far the UAW has withheld endorsing Biden due to concern over his push for electrification of the American auto industry and car market.
NAM similarly has expressed concern over the transition. Biden has created a bizarre situation in which adversaries find themselves on the same side of the electrification issue and traditional political allies have found themselves at loggerheads.
"Rules should also be structured to allow the industry additional time to make more electric vehicles available for consumers, and in the quantities needed to eventually achieve the administration's goals. In addition, the federal government should not dictate the vehicle choices offered to consumers in meeting this goal," NAM said in a July press release. "Plug-in hybrids, fuel cell electric vehicles and battery-electric cars can all help reduce vehicle emissions over time. The administration should allow the market and consumers to grow the number of electric vehicles, rather than depending on a single technology to meet this goal."
Similarly, The National Association of Manufacturers also pushed for a resolution "to end this strike and avoid further undermining the strength of our industry and harming our broader economy."
Biden Pushes Unionization
The Biden administration passed a rule through the Labor Department in July encouraging unionization.
"The UAW strike and indeed the 'summer of strikes' is the natural result of the Biden administration's 'whole of government' approach to promoting unionization at all costs," Suzanne P. Clark, President and CEO of the U.S. Chamber of Commerce said Friday in a statement.
The UAW wants wages to increase by 40 percent. GM offered a 20 percent increase in a bid to avert a strike, but that was not enough.
"UAW members made huge sacrifices to help save the auto industry in 2008 and now that the Big Three are making historic profits, the workers deserve to get their fair share of the success," Sen. Gary Peters, D-Mich., said minutes after the strike was announced.
About the Author
John Rossomando is a defense and counterterrorism analyst and served as Senior Analyst for Counterterrorism at The Investigative Project on Terrorism for eight years. His work has been featured in numerous publications such as The American Thinker, The National Interest, National Review Online, Daily Wire, Red Alert Politics, CNSNews.com, The Daily Caller, Human Events, Newsmax, The American Spectator, TownHall.com, and Crisis Magazine. He also served as senior managing editor of The Bulletin, a 100,000-circulation daily newspaper in Philadelphia, and received the Pennsylvania Associated Press Managing Editors first-place award for his reporting.
From the Vault
The GOP 2024 Presidential Field Just Got Smaller
'Take Him Off The Ballot': Donald Trump Gets More Bad News