Turkish President Tayyip Erdogan tossed cold water on any potential NATO membership for Finland and Sweden.
"We're following the developments regarding Sweden and Finland, but we don't hold positive views," Erdogan told reporters.
He criticized the Scandinavian countries as "guesthouses" for terrorist organizations and implied that some terrorists are in the parliament in some countries.
"It is not possible for us to be in favor," he added.
Erdogan also said that allowing Greece to join NATO was a mistake that he doesn't want to repeat with Finland and Sweden.
Turkey has repeatedly slammed Sweden and other Western European countries for their handling of organizations deemed terrorist organizations by Ankara, including the Kurdish militant groups PKK and YPG, and the followers of U.S.-based Islamic cleric Fethullah Gulen.
Ankara says Gulenists carried out a coup attempt in 2016. Gulen and his supporters deny the accusation.
The Turkish leader's remarks could pose a problem for Sweden and Finland as new NATO members need unanimous agreement.
In response, Finnish Foreign Minister Pekka Haavisto called for patience and a step-by-step approach in response to Turkish resistance. He also said he was due to meet his Turkish counterpart in Berlin on Saturday.
Meanwhile, Sweden said it remained confident it could secure unanimous backing for any NATO application it could submit.
The United States is trying to clarify Turkey's stance.
"In terms of the comments President Erdogan has made, we're working to clarify Turkey's position," Karen Donfried, Assistant Secretary for Europe and Eurasian Affairs at the State Department, said during a call with reporters.
The topic will be discussed at the NATO ministerial meeting over the weekend in Berlin as foreign ministers from Turkey, Sweden, and Finland, among others, will be attending, Donfried said.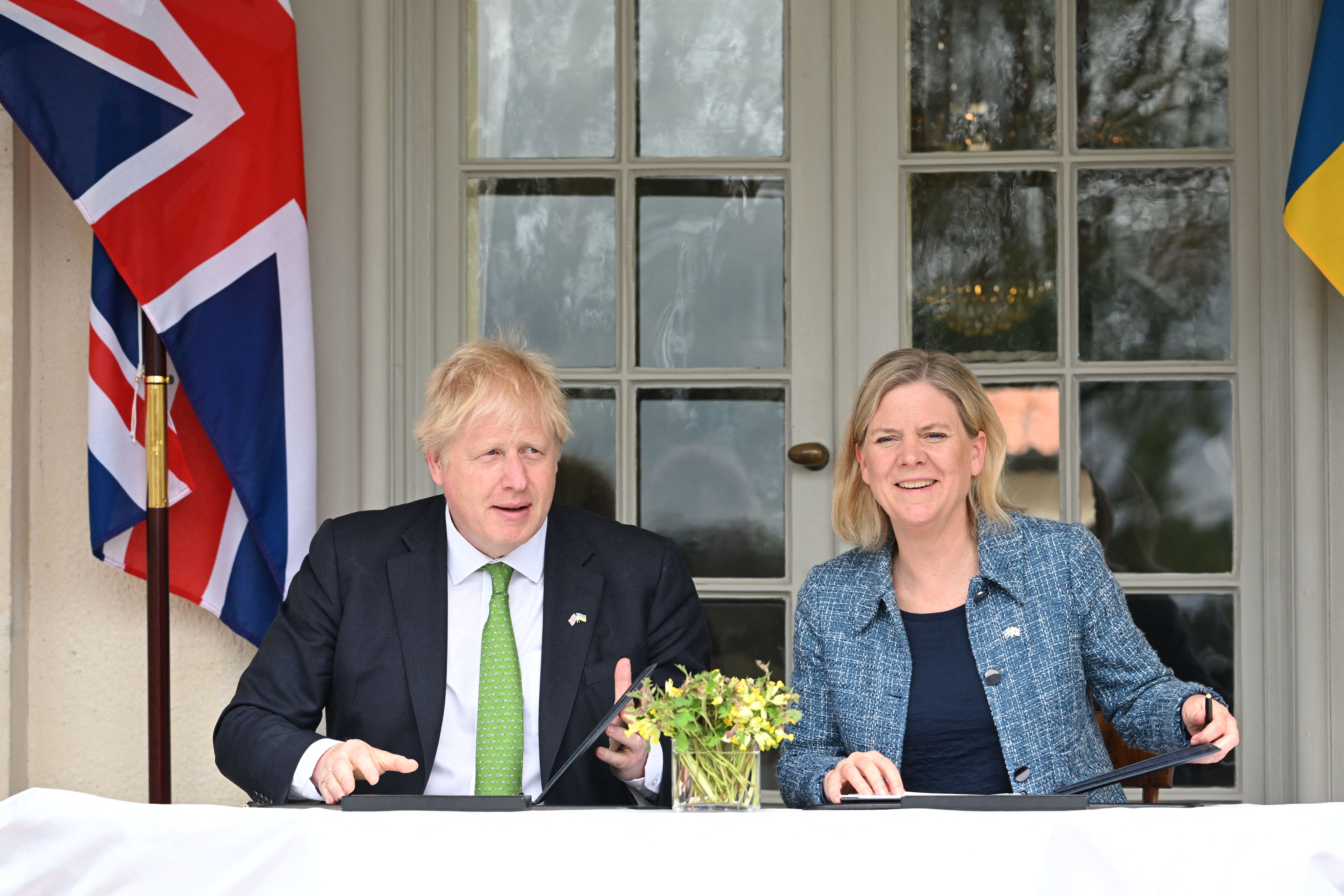 Finland and Sweden are already NATO's closest partners, sitting in on many meetings, getting regularly briefed on the situation in Ukraine, and taking part in regular military drills with NATO allies.
Much of their military equipment is interoperable with NATO allies.
However, they cannot benefit from NATO's collective defense clause until they join the alliance.
Russia's invasion of Ukraine has pushed the two countries to seek collective defense mechanisms with joining NATO as one option.
The two countries signed new security deals with the UK on Wednesday.
British Prime Minister Boris Johnson pledged to support both countries' armed forces should they come under attack.
Reuters contributed to the report.