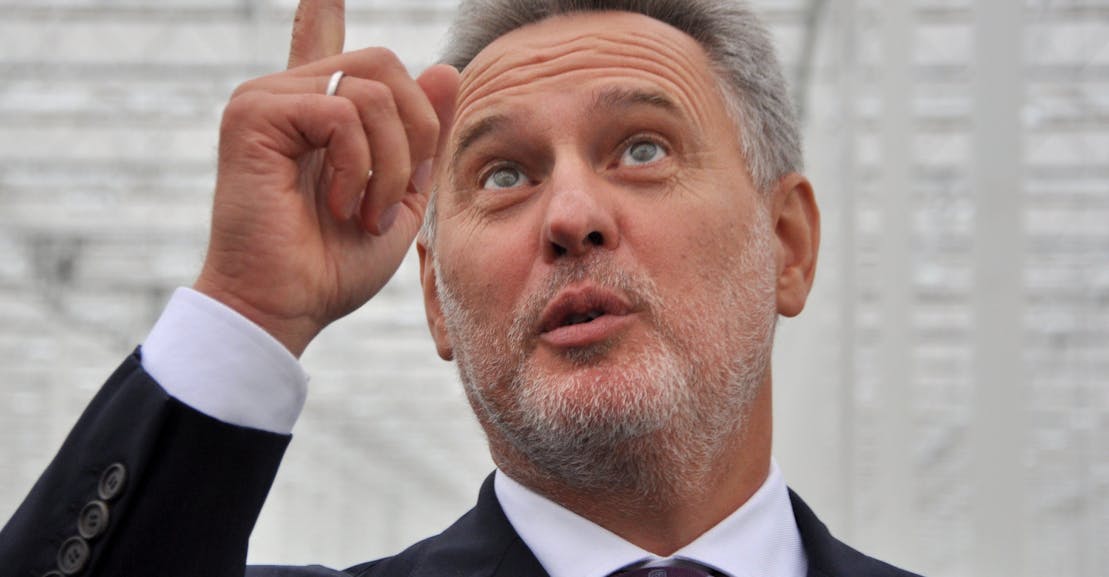 It's
a transformation we can watch play out in real time, thanks to filings with the
DOJ's Foreign Agents Registration Act, or FARA, database. Having hired Democratic public
relations strategist Lanny Davis—a man who, as Isaac Chotiner wrote, has an "excessive
love for dictators"—recent filings claim that Firtash is
"taking every step he can to do whatever possible to protect Ukrainian
sovereignty, Ukraine's democratically elected government, and his fellow
Ukrainian citizens." You can even see Firtash's P.R. representatives working behind the
scenes
to pressure journalists into providing more positive coverage of their
oligarchic client. The efforts are all part of Firtash's broader scheme to
avoid extradition to the U.S.—an outcome that, perhaps more than anything
else, terrifies oligarchs around the region.
Yet
Firtash is hardly the only Ukrainian oligarch who's turned to American media to
try to shed their bad reputation and carve out a place for themselves in the new,
emerging Ukraine. A few weeks after the war first broke out, Ukrainian oligarch
Victor Pinchuk penned an op-ed in The
Wall Street Journal calling for greater Western support for Ukraine. According to the
article, Pinchuk was a "Ukrainian industrialist and philanthropist," interested
simply in calling for increased support to beat back a Russian invasion.
Unsurprisingly,
the piece itself didn't bother to mention Pinchuk's seminal role in setting the
stage for the Russian invasion in the first place, especially when it came to working
with lobbyist Paul Manafort and strengthening the pro-Russian regime of Viktor
Yanukovych. According to both court testimony and documents filed with the FARA database, Pinchuk used a series of
offshore accounts to pay an American law firm, Skadden Arps, to write a report
effectively absolving Yanukovych of turning Ukrainian courts against his political
enemies. The fallout from the report—which helped Yanukovych strengthen his
rising autocracy—was a convoluted, sordid mess and resulted in some of the most prominent
FARA-related charges in recent years. The entire affair also highlighted how American
law firms have become the best friends that
budding autocrats could ask for.