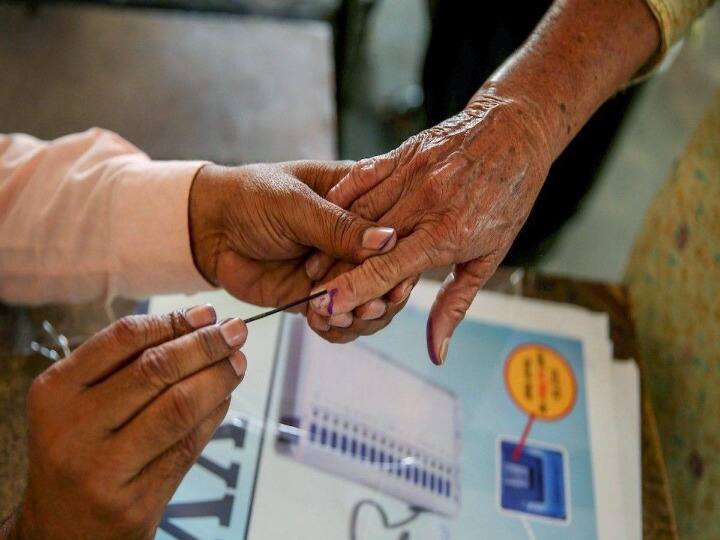 New Delhi: The notification for the first phase of the Uttar Pradesh Assembly elections will be issued today and along with it the process for filing of nomination will also start.
In this phase, polling will be held for a total of 58 seats in 11 districts of the state which will include Shamli, Meerut, Muzaffarnagar, Baghpat, Hapur, Gautam Buddha Nagar, Ghaziabad, Bulandshahr, Mathura, Agra, and Aligarh.
The last date for filing nominations will be January 21 and scrutiny of nomination papers will be held on January 24, while names can be withdrawn till January 27. Voting as per the requirement will be held on February 10 and counting of votes will take place on March 10.
Out of the 58 seats in 11 districts for which polling will take place in the first phase of the election, nine seats are reserved for the Schedule Castes. The fight will be intense between candidates of different parties in western Uttar Pradesh in the first phase of the election.
ALSO ON ABPLIVE: Bikaner-Guwahati Express Derails: Seven Dead & Over 45 Injured As Rescue Operation Ends, Inquiry Ordered
Seats of Kairana, Muzaffarnagar, Sardhana, Meerut, and Noida will be the ones that everyone will especially look for among other seats.
Most of the seats included in the first phase of the election were won by the Bharatiya Janata Party in the 2017 Assembly elections where the party won 53 of these seats.in these 58 seats, last time Samajwadi Party and Bahujan Samaj Party won two seats each while the Rashtriya Lok Dal won one seat.
Voting for 403 seats of the Uttar Pradesh Legislative Assembly will be held in seven phases on February 10, 14, 20, 23, and 27 and on March 3 and 7.