Kathy Barnette says she served 'on the battlefield' in Iraq. Military records contradict that claim.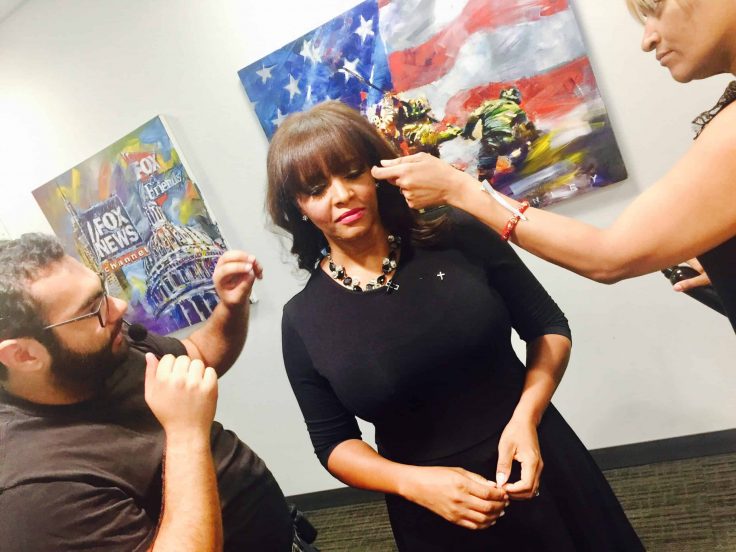 Vivek Ramaswamy's national grassroots director claimed to have served "on the battlefield" in Iraq, but military records reviewed by the Washington Free Beacon contradict this claim.
Kathy Barnette, who lost the Pennsylvania Republican Senate primary in 2022 and serves as Ramaswamy's national grassroots director, made the statements about her service in a 2021 radio interview. But Barnette's military records, which she released under media pressure last year, show she left the military years before the Iraq war.
It's not the first time Ramaswamy campaign personnel have made questionable comments. In September, the Free Beacon reported that the Republican presidential hopeful's New Hampshire campaign co-chair called Israel an "apartheid state" and expressed doubts about whether a plane hit the Pentagon on 9/11.
Barnette, who faced questions about her military service during her unsuccessful Senate primary campaign, suggested that she served in combat during a previously unreported 2021 interview with Ohio radio host Bloomdaddy.
"I'm not on the battlefield any longer, in Iraq; now I'm on the battlefield from within, in our own nation," said Barnette.
She also said that she "spent 10 years in the U.S. Army Reserves" and made the "literal decision that if I was called to lay my life down for this nation, I would."
Barnette served in the Army National Guard from 1993 to 1998 and in the Army Reserve from 1998 to 2000, according to records. She was discharged prior to the U.S. invasion of Iraq in 2003.
She also spent several months in active-duty training in 1990, during the Gulf War. Her discharge record from that time shows no time overseas.
Ramaswamy's campaign has paid Barnette's consulting firm over $200,000 since February, according to Federal Election Commission records.
Barnette did not respond to a request for comment. Ramaswamy campaign spokeswoman Tricia McLaughlin told the Free Beacon that Barnette "never said she served in Iraq. Please show one example." After the Free Beacon sent audio of the interview, the Ramaswamy campaign declined to comment further.
Barnette has a history of inflating her résumé. A Free Beacon report last year raised questions about her claims to have worked on Wall Street.
Original News Source – Washington Free Beacon

Running For Office? Conservative Campaign Management – Election Day Strategies!