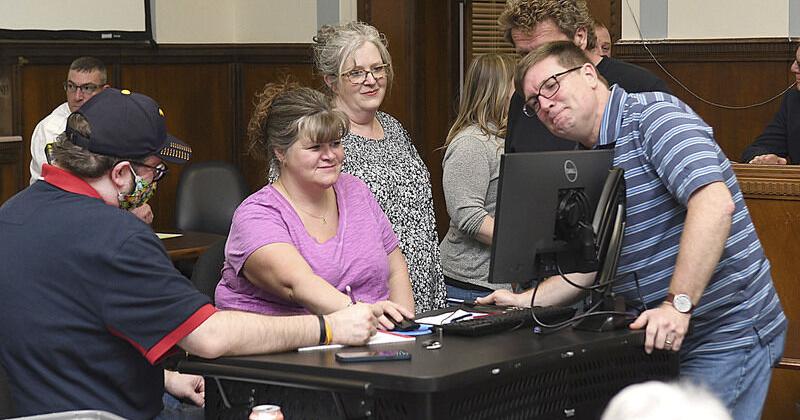 Overall voter turnout was down during Tuesday's Primary Election compared to previous midterm elections with just over 258,000 ballots cast, according to unofficial results from the West Virginia Secretary of State's Office.
This number is expected to increase slightly once provisional ballots are counted during canvassing next week. The number of provisional ballots counties will need to count this election cycle is expected to be higher than usual due to redistricting done by West Virginia legislators in late 2021 that caused many counties to change voters' precincts as well as confusion with voters.
Mike Queen, deputy chief of staff and communications director with the West Virginia Secretary of State's Office, said only 24 percent of West Virginians registered to vote actually cast a ballot in the 2022 Primary Election.
He added that this is about three percentage points lower than voter turnout from the 2018 Primary Election, which was also a midterm.
Queen said some counties saw as high as 31 percent voter turnout for this election but that was likely due to more interest in the races on the ballot.
In Raleigh County, Tammy Richardson, the chief elections officer for the Raleigh County Clerk's Office, said there really wasn't much of a change to voter turnout compared to previous midterm elections.
Of the county's 46,673 registered voters, about 22 percent (10,436) voted in the 2022 Primary Election compared to the roughly 12,500 who voted in the 2018 Primary Election, according to data from the WV SOS.
"Even during the (General Election) last time for the presidential, it was like 35 to 40 (percent voter turnout) then," Richardson said. "(The Primary Election) is always lower, but I don't think it was substantially lower than before."
Voter turnout in other southern West Virginia counties was also in the low to mid 20s though the total number of voters in those counties is roughly half of Raleigh County's.
Queen said the local county clerks and those working election night all did a great job with no major issues reported.
"While we're a little disappointed in the overall turnout, we're very pleased that with all the technology that's in place now, over the last four years and the implementation of the new machines, poll books, and the marking machines, that all counties had reported by 11:30 on Tuesday night," he said. "We've never had that to happen."
Queen said he went back and looked at election data from the last 14 years and noted that, during that time period, they've never had all counties report their election results that early.
In Raleigh County, candidates and their supporters, who camped out in the former courtroom located upstairs in the courthouse, received the final tally from all the precincts just before 9:30 p.m. Tuesday.
Richardson said the county's new voting machines, which cost roughly $1.5 million, definitely played a part in speeding up the process on election night.
Queen said all but eight counties have been able to purchase updated voting machines, but he anticipates that number will be reduced to zero by the 2024 election cycle.
"We work with the county clerks and the county commissions to help them purchase all those equipment and get it updated," Queen said. "Hopefully, we'll be totally updated here by the (2024) election and then we'll continue to keep everything upgraded through additional support with the Secretary of State's Office."