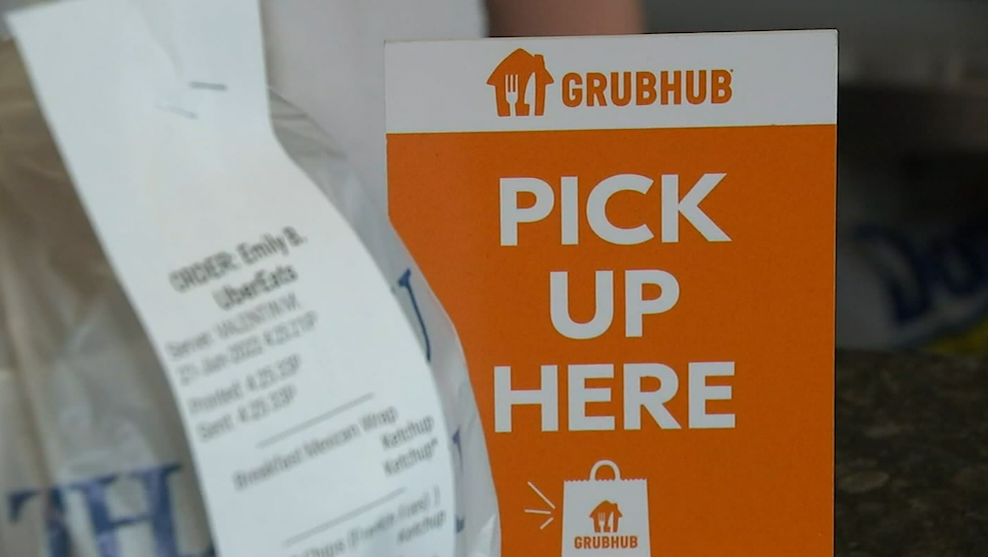 Smart thinking and a food delivery order likely saved the life of a New York woman who was being held hostage in her home.When the owners of Chipper Truck Café received a Grubhub order for a breakfast sandwich and a burger early on a Sunday morning, they noticed some strange instructions. "She was basically saying to bring the police with the delivery," Alice Bermejo, one of the café owners, told WABC. Employees at the café called Bermejo's husband after seeing the request. "They'd seen the note on the order, and they called my husband, saying 'what should we do?' and he was like, 'call the police,'" she said. Turns out, the woman was being held hostage by a man she had initially met online and then in person months later. When things turned violent, the woman was only allowed to have her phone to order food.Because her options were limited in the early morning hours, she placed the order at Chipper Truck Café, which was less than 4 miles away and open 24 hours."Just knowing that like, we were there and that being open 24 hours allowed her to have a way to get help," Bermijo said.A café employee relayed the customer's instructions to police, who were able to respond and, according to court documents, opened the door thinking the food had arrived and was instead greeted by officers.The suspect, 32-year-old Kemoy Royal, was charged with rape and unlawful imprisonment, as well as attempted sexual assault for an incident involving another woman days earlier. A friend of the quick-thinking Grubhub customer reached out to the café to thank the staff for their help. "They called to thank us and just to be like, 'thank you so much for helping my friend and just, you know making sure that she was fine,'" Bermejo said. "I can't even imagine. I hope someday we get to meet her."
BRONX COUNTY, N.Y. (Video above: WABC via CNN) —
Smart thinking and a food delivery order likely saved the life of a New York woman who was being held hostage in her home.
When the owners of Chipper Truck Café received a Grubhub order for a breakfast sandwich and a burger early on a Sunday morning, they noticed some strange instructions.
"She was basically saying to bring the police with the delivery," Alice Bermejo, one of the café owners, told WABC.
Employees at the café called Bermejo's husband after seeing the request.
"They'd seen the note on the order, and they called my husband, saying 'what should we do?' and he was like, 'call the police,'" she said.
Turns out, the woman was being held hostage by a man she had initially met online and then in person months later. When things turned violent, the woman was only allowed to have her phone to order food.
Because her options were limited in the early morning hours, she placed the order at Chipper Truck Café, which was less than 4 miles away and open 24 hours.
"Just knowing that like, we were there and that being open 24 hours allowed her to have a way to get help," Bermijo said.
A café employee relayed the customer's instructions to police, who were able to respond and, according to court documents, opened the door thinking the food had arrived and was instead greeted by officers.
The suspect, 32-year-old Kemoy Royal, was charged with rape and unlawful imprisonment, as well as attempted sexual assault for an incident involving another woman days earlier.
A friend of the quick-thinking Grubhub customer reached out to the café to thank the staff for their help.
"They called to thank us and just to be like, 'thank you so much for helping my friend and just, you know making sure that she was fine,'" Bermejo said. "I can't even imagine. I hope someday we get to meet her."