Ohio Secretary of State Frank LaRose says many municipal and county elections are decided by one vote, so it's vital that citizens cast their votes with confidence.
"If an election can come down to a single vote, then a single fraudulent vote is too many," LaRose told The Epoch Times.
LaRose set up Ohio's first Public Integrity Division. The office has been open since Oct. 2022, and is tasked with ensuring allegations of election fraud or chicanery.
"It's all about increasing confidence which drives greater participation," LaRose said.
LaRose said that when he took office in January 2019, one of the first things he did was read the statute listing the duties of the secretary of state. He was surprised to find something that appeared to have been overlooked.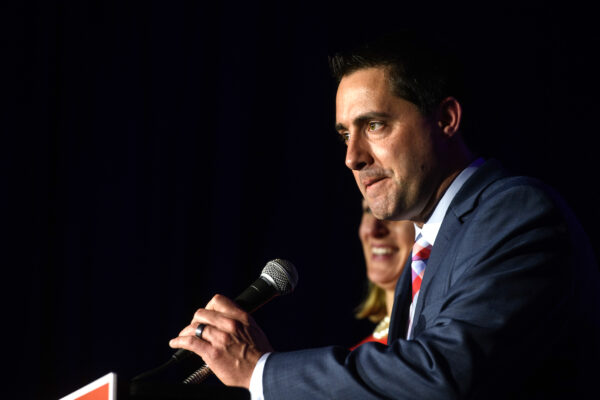 In Ohio, as in many other states, it is the secretary of state's job to oversee and ensure election security. This includes investigating claims of fraud or irregularity in polling. But there was one thing missing.
"You'd think I would have investigators if I'm going to investigate," LaRose said.
According to LaRose, his office has handled 630 cases of suspected voter fraud in the past four years. The allegations included voting in multiple states, forging signatures, and voting multiple times.
Of the cases referred to the secretary of state's office, only four were prosecuted.
In most instances, he said, election fraud is found by poll workers or other local election officials. Historically, they have investigated and turned their findings over to a county prosecutor or the secretary of state.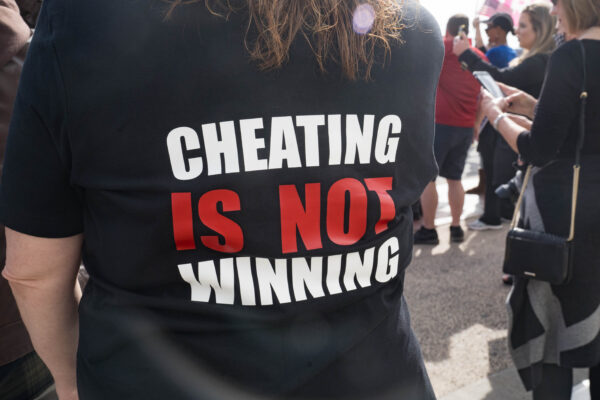 LaRose said well-meaning individuals had inadvertently damaged their cases because they didn't understand how to gather, handle, and preserve evidence. Or they may not have understood what was illegal.
Then came the election of 2020. With allegations of ballot harvesting, rigged processes in Pennsylvania, and burst water pipes in Georgia, LaRose said the race between President Joe Biden and former President Donald Trump made one thing clear: People were losing confidence in their elections.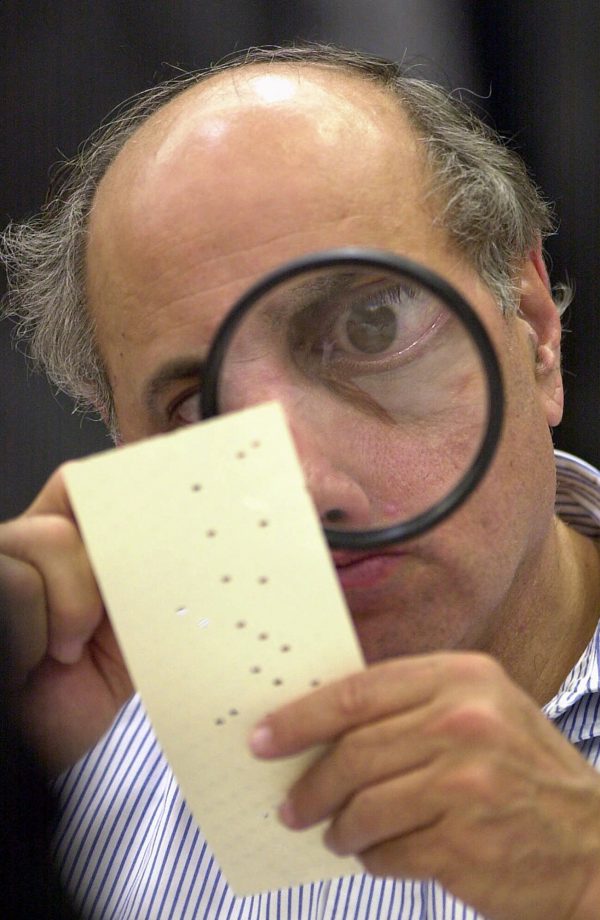 LaRose said the Public Integrity Division has three investigators with experience in law enforcement and investigating financial crimes. He has also hired a data analyst because investigating elections is a game of numbers. It often consists of looking for statistical trends.
For example, he said, an investigator may compare changes in voter rolls with the number of vacant properties in the state.
While a single trend doesn't prove fraud, LaRose said a trained investigator could determine if such a trend merited a closer look. That investigator would also know how to gather and preserve the evidence they found.
2020 Was Not the First Controversy
According to LaRose, Ohio isn't the only state to take election security more seriously. State officials in West Virginia and Louisiana have set up similar offices. But 2020 wasn't the first controversial election.
Florida has had one of the most secure election systems in the nation since the 2000 presidential race—an election that many remember as a fiasco.
In that race, the results of the contest between George W. Bush and Al Gore were not known for three weeks.
The issue centered on tabulating votes cast in a punch-card system. Some of the cards didn't punch cleanly. Others appeared to have been partially punched for multiple candidates. The term "hanging chad" became a staple of late-night comedy shows.
The U.S. Supreme Court eventually decided the dispute. And Florida officials learned a lesson that year.
After that election, Florida officials modernized their voting machines and instituted new polling place security measures.
During a March 10, 2023, hearing before the Subcommittee on Elections of the Committee on House Administration's Subcommittee, LaRose and other secretaries of state said the effect of security measures instituted after previously contested elections have proven to increase voter turnout.
According to subcommittee chair Rep. Laurel Lee (R-Fla.), the overall impact of tighter security has proven to be greater voter turnout.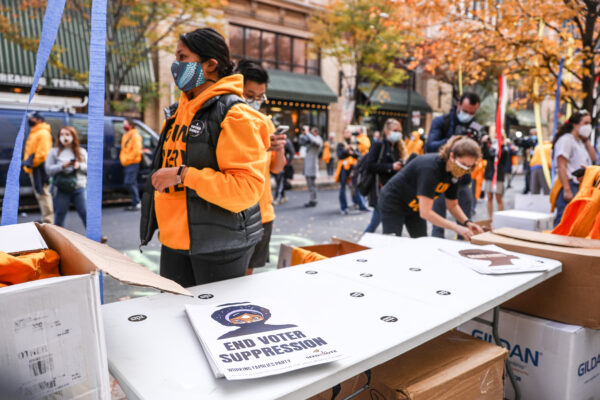 "It's simple: When voters have more confidence that their ballot will count, they are more likely to vote," Lee said during the hearing.
One of the witnesses claimed the security efforts had discouraged some voters.
"The fact is that some people—predominantly voters of color—face barriers to the ballot box that make it more difficult and more costly for them to vote than for other people," said Damon Hewitt, president, and executive director of the Lawyers' Committee for Civil Rights Under Law.
Hewitt said his organization has dealt with cases in which threats, state laws, and disinformation have been used to suppress minority votes.
LaRose told The Epoch Times that the Public Integrity Division is ready to handle those allegations because voter suppression is as dangerous and damaging as election fraud.
"We won't tolerate voter fraud, and we won't tolerate voter suppression," LaRose said.
"Our job is to investigate any kind of election crime."
Original News Source Link

Running For Office? Conservative Campaign Consulting – Monthly Rates!