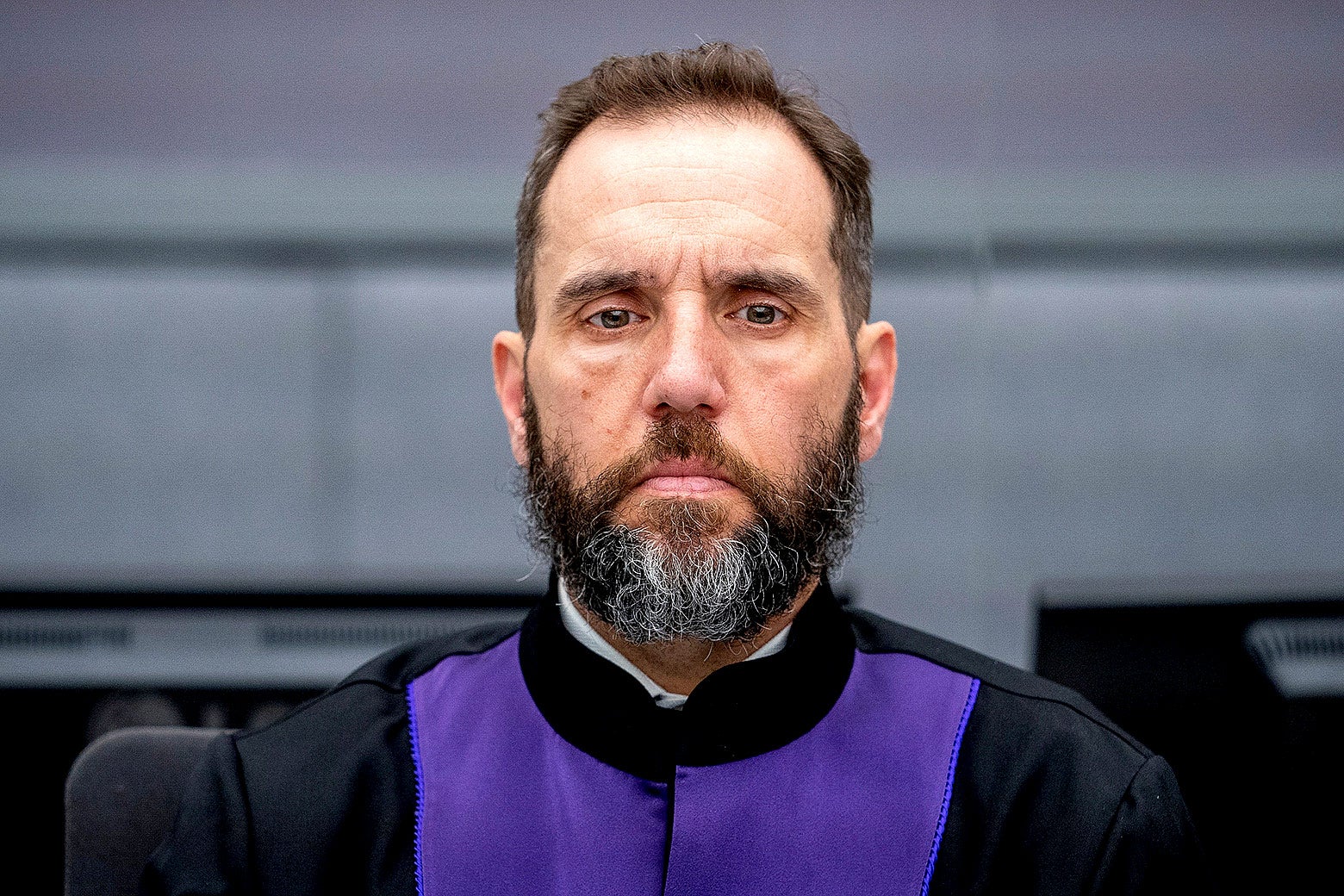 Back in November, when the Department of Justice appointed special prosecutor Jack Smith to investigate the classified documents found at former president Donald Trump's Mar-a-Lago residence and office, the news came with an unusual detail: Smith would be working remotely from the Netherlands, where he had been working as a war crimes prosecutor at The Hague. At the time, he had to remain in the country while he was recovering from a bike accident.
Now that special counsels are back in the news, we were wondering: Where in the world is Jack Smith?
Back in Washington, and issuing dozens of subpoenas!
Smith has is work cut out for him, tasked with two Trump-related cases at once: The ongoing investigation involving classified documents and other presidential records found on Trump's Mar-a-Lago property—26 boxes worth—and the investigation into whether any person or entity unlawfully interfered with the transfer of power following the 2020 presidential election.
It's been two months since Smith got started, and things seem to be picking up. He recently asked prosecutors to stress-test potential charges related to Trump's handling of national security documents after he left the White House. He also issued about 40 subpoenas in a weeks' time for his investigation into the 2020 election certification. Those subpoenas include testimony from Georgia's Republican Secretary of State Brad Raffensperger—the guy Trump pleaded with to just find 11,780 votes—along with election officials across the country. Trump's former White House counsel Pat Cipollone and his chief deputy, Patrick Philbin, have already testified before Smith's grand jury.
In the classified documents investigation, Smith brought a motion for contempt against the former president's office after failing to provide a custodian of records to prove all documents marked classified have been returned to the government. A federal judge recently ordered Trump's lawyers to hand over the names of hired private investigators that searched Trump's properties last year for any remaining classified documents.
From the outset, Smith has emphasized speed, saying after his appointment to special counsel that both investigations will move quickly and "will not pause or flag under my watch." Smith is also armed with a staff that's nearly twice the size of Robert Mueller's team that investigated Russian interference in the 2016 presidential election, and he already has sizable evidence—like the special report curated by the House Jan. 6 committee that has already recommended four criminal charges be brought against Trump. Unlike Mueller, Smith's subject is not a sitting president either (at least, for now).
Not one to silently suffer, Trump has started a scorched earth attack on Smith, describing him as a "Trump Hating THUG" and a "fully weaponized monster," and even appearing to question (?) whether Jack Smith is his real name:
The Special "Prosecutor" assigned to the "get Trump case," Jack Smith(?), is a Trump Hating THUG whose wife is a serial and open Trump Hater, whose friends & other family members are even worse, and as a prosecutor in Europe, according to Ric Grenell, put a high government official in prison because he was a Trump positive person. Smith is known as "an unfair Savage," & is best friends with the craziest Trump haters, including Lisa Monaco who runs "Injustice." The Boxes Scam is a HOAX…
Smith is also sure to face heated pushback from newly empowered House Republicans, who managed to convince House Speaker Kevin McCarthy to establish a new committee that will hold the authority to investigate federal investigators. Smith's probes join a long list of criminal and civil investigations being conducted in connection with Trump, but it remains to be seen if the evasive former president is charged at all.